Let's start the month of August with the magical combination of sun signs and tarot cards. This mystic pairing will give you a sneak peek of what's in store for you; let the intuition of the cards draw you in and show you the way.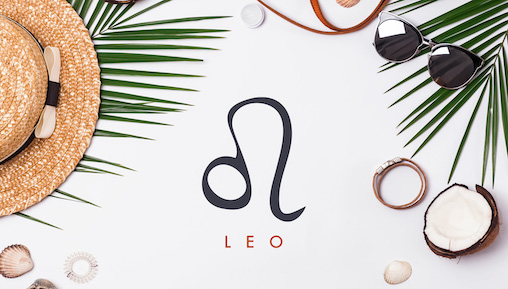 Leo Tarot Card of the Month - Five of Pentacles
This month will bring you some much-awaited fun, play, pleasure and creativity. Something that stalled could pick up steam again, be it professionally or personally. August will be a great month to make great strides by working with a mentor or healer to break through any blocks in your psyche.
Career: At work, you will need to be careful not to cut corners or wriggle out of doing the tough but necessary work. Ask for help from your teammates and reduce chaos as you work as a unit. 
Love: Romance is here, at last, if you've been on the fence about whether to commit to something for the long haul, August will help you decide.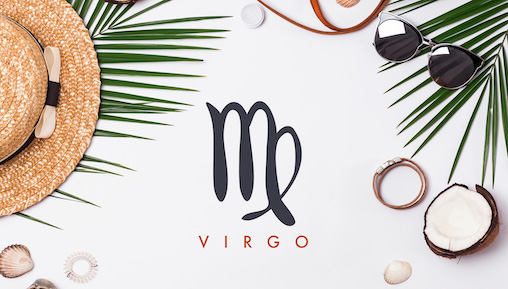 Virgo Tarot Card of the Month - Ten of Cups
You will need to understand the body and mind link to get healthy this month, if you've been dealing with a medical issue, you may get doctor's orders to reduce stress, or you might just recognize the need to commit to healthy practices, from cleaning up your diet to meditating regularly.
Career: Your mind is full of ideas and solutions that you want to suggest and implement at work. Not all things would be welcome, be a bit selective with what you share.
Love: If your love life has been full of drama or trauma, you'll definitely feel flirty and ready for a new chapter. If you're in a relationship, you may have struggled to get in the mood or will find yourself pining for a former love.
Libra Tarot Card of the Month - Seven of Swords
Dear Librans, August is the month that you have been waiting for, it's your opportunity to seize the day or days. Long-awaited decisions or updates could arrive at last. You stars will give a shot in the arm and give you a boost of ambition and confidence, you could make serious progress, but don't expect overnight success. Instead of fixating on instant results, take a look at your long term goals.
Career: If you have been unclear or in doubt about a collaboration or a partnership, you will get more clarity this month. You will be on a roll and get a lot done but do resist the urge to push yourself towards a total burnout.   
Love: Maybe it's the pandemic or the isolation, this situation would have set you back a step or two. Whether you are single or newly dating, you can work on regaining traction. Or cut bait and go fish in new waters.
Scorpio Tarot Card of the Month - Four of Cups
People around you will be influenced by what you say, you will have the potential to make a difference. You will need to remember to use your words wisely and say only things you truly mean. With family and close friends, you will need to stop playing the blame game and let others take responsibility for their actions and face the consequences that come along with one's choices.   
Career: This August you will have a very bright chance of getting an old client or employer with a very lucrative offer or deal. If you are looking for a new job, you will need to wait a little longer to hear back from them. 
Love: All couples have their ups and downs, deal with issues with a calm mind and don't let your anger get the better of you. An innocent crush can at times become an unhealthy obsession, you will need to stop online stalking and stay off social media.
Sagittarius Tarot Card of the Month - Queen of Swords 
You will be running around like a headless chicken trying to finish all the chores on your to-do list. Whether you have planned for it or not, August will be a busy month for you. You will also be very motivated to shed any bad habits you picked up during quarantine, be it lack of exercising or gorging on junk food.   
Career: At work, take this month to slow down and reassess what is happening at work. Technology mishaps will land you into soup this August so backup all your important data and devices. Be mindful about what you put in writing, and make sure you're sending messages to the right person.
Love: August will pose the question – love or lust what would be your choice? In your marriage both of you will need to mutually agree to stop bickering  For couples, it's a time to mutually agree to leave the petty bickering at the door and reenact some early, sizzling scenes from your relationship.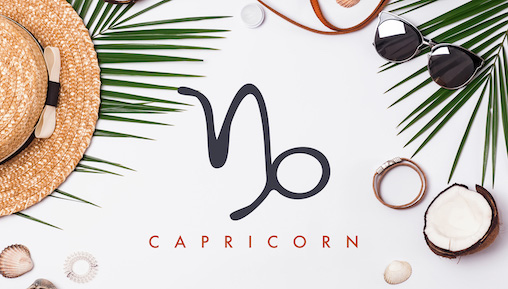 Capricorn Tarot Card of the Month - Nine of Pentacles
Find a project, hobby or even a sport- commit and see it through, all the excuses and reasons to postpone things you want to do will fade if you put your mind to it. You will be asked to multitask and that can prove to be very challenging. People around you will expect a lot from you and their expectation will never end or be fair, use your discretion and gauge what works for you.
Career: At work, decide where and how much of your energy you want to focus. Where would you like to be by the end of the year? Map out your vision then work backwards, identifying milestones and breaking down action steps.
Love: Maybe giving each other some space and even doing things independently would be just what the doctor would prescribe for your relationship. An honest conversation about your feelings could renew your attraction to your current partner.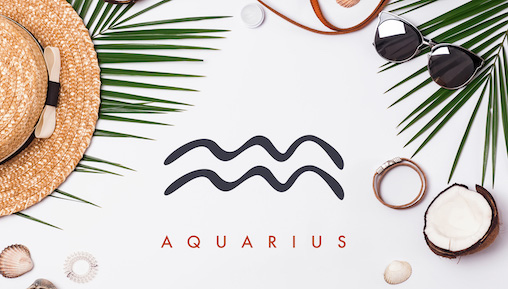 Aquarius Tarot Card of the Month - Knight of Wands
Are you getting too comfy or even addicted to a virtual lifestyle? Are zoom parties your favourite kind of hangouts? This Month you would have to push yourself to get out there and meet people. Concerts or holiday getaways may be cancelled this summer, but you can still find ways to get out in nature and spend time with the people you enjoy most.
Career: August will be the month to hustle at work, call in all the favours, help or any other tactic required to get the job done. putting in that hustle can pay off.  Watch your temper with clients and colleagues since your patience will be short.
Love: In your intimate relationships, this month will bring you ample opportunities to clear out misunderstandings. Rebooting your love and your social life after the pandemic-induced isolation would be harder than you think.
Pisces Tarot Card of the Month - Nine of Swords Reversed
August is the month where you will be searching for a sense of security and even equality, be it in relationships or business partnerships. What appeals to your sense of justice and fairness? you may have a fair idea but would not know how to achieve or express it. Are you taking and receiving in equal measure? August will give you a lot to think and act on. 
Career: Express yourself and speak out of what you think of the ideas and plans, you might have a unique point of view and it will be well received with your superiors and your teammates. 
Love: If an online romance has been heating up you might decide to meet up. An ex could emerge, or a spark that you thought fizzled can reignite. Don't rush into anything and think things through.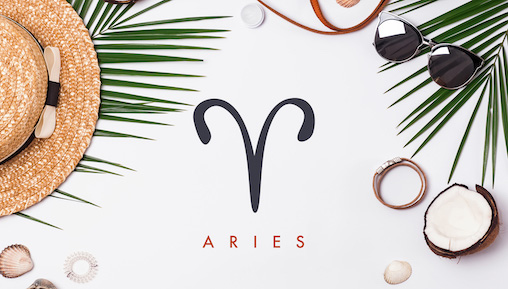 Aries Tarot Card of the Month - Magician
August will be all about reassessing your goals, ideas and plans. You will need to come up with new ways of achieving what you want, your health could improve and you should give your lifestyle and need for rest more attention. You may feel like a jigsaw puzzle has been handed to you, you can only solve it if you learn how to manage your anger and handle your sudden bursts of temper better.
Career: You will need to balance all aspects of your life, don't spend too much time focusing on work that you lose track of your personal relationships. You will be able to crack some important and pivotal deals this August. 
Love: This month you will land up asking yourself if your relationships are worth the effort.  If you choose to go your own way and forge your own path, then stick to your decision. If you are single, there can be budding romance at work.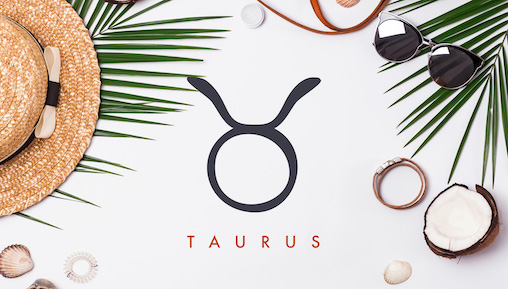 Taurus Tarot Card of the Month - The Sun
The energy of being stuck or feeling like being a rut for the past few months would have exhausted you and made you feel like you have not been making any kind of progress in any of your endeavours or resolutions. You will have to remember that winning takes perseverance.
Career: In August, work will be gruelling and demanding, it will serve you well to be diligent and do ask for help as and when you might need it. Your stars will push you to make some big decisions or to have a potent back up for your career.
Love: August will give you the opportunity to approach someone you like, confess your feelings to someone you're in love with. Your marital life will be warmer and become more harmonious and you will feel the love for each other grow stronger.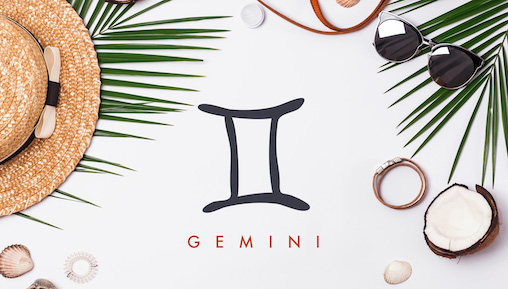 Gemini Tarot Card of the Month - Three of Pentacles
Your stars will push you to try new things and swing far out of your comfort zone. Be up and ready for an adventure and see how your life would change for the better. This month will also help you finish half-complete assignments or polish what you didn't do impeccably. Make sure you're not putting your own needs above everyone else's.
Career: When it comes to work, you will need to get clear and act fast on your priorities. This month will be bringing a lot of hidden information to light and reveal any blind spots on your career path.
Love: If you have been thinking of moving your relationship to the next level, wanting to start a family or need to make an important change in your love life, this month will finally point the way.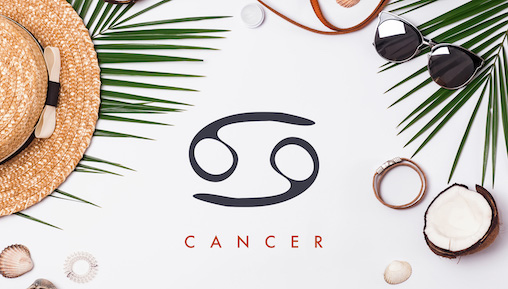 Cancer Tarot Card of the Month - King of Wands
August will have a very strong feel-good buzz and vibe, it's good that you will be feeling upbeat and ready to soak up the sun.  As you roll in the good times, be mindful of this becoming a bit of a self-destructive binge. You will have to find and maintain the fine balance between these two extremes. 
Career: This month will serve as a wake-up call to start taking your career and your goals more seriously. You may have stepped into a leadership role or taken on a post of maturity and responsibility. Show your seniors you are up for the challenge.
Love: If you are single, summer flings and romantic dinners seem to be in store for you this August. Simply, turn up the dial on your natural life-force energy, and watch the admirers flock to you.