Let's start the month of August with the magical combination of sun signs and tarot cards. This mystic pairing will give you a sneak peek of what's in store for you; let the intuition of the cards draw you in and show you the way.   
Cancer Tarot Card of the Month - Four of Wands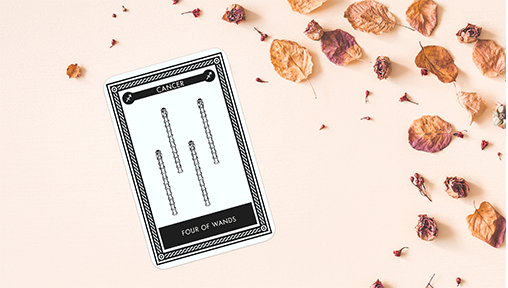 The stars are trying to remind you to not get ahead of yourself, thinking doesn't mean knowing. You should really remember this. Starting a fight, if your information is not verified or substantiated, is not the best idea. It might backfire. Take a step back, your time to shine will come. Staying in the background and laying low will serve you well.
Love: This month could herald the start of a new romance, a new creative project or the birth of something new and exciting in your life.
Career: You will experience hard times but in these moments you will prove yourself as an extremely good employee and your boss will appreciate it adequately.
Leo Tarot Card of the Month - Five of Swords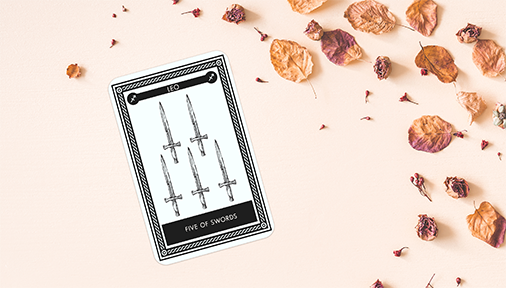 Be yourself and don't let people around you influence you too much. Being different is not bad. On the contrary, you will attract attention and easily make contacts because it will be very easy to break the ice. Take a day or a weekend off and take a trip somewhere with family, your partner or friends.
Love: Love life seems to flourish this month and your relationship would grow stronger emotionally. If you are in a relationship, misunderstandings are possible due to a third person's involvement. If you are single and searching for your special someone, you will finally meet someone with potential.
Career:  Maybe you feel that you have a lot of energy but this is not the reason to get completely exhausted. Unfair treatment at the workplace is no news. You are not alone who feels aggrieved. Find an ally.
Virgo Tarot Card of the Month - Prince of Wands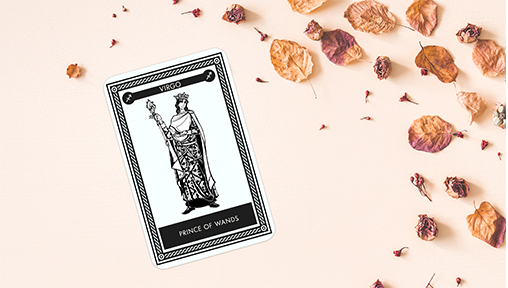 August will be wonderful. The inflow of money will be good, both from your professional life and also from your investments. This card predicts that you will be able to take care of all the expenses very well. Do not hesitate to seek help from your friends or teachers as and when needed because this will help you enhance your performance levels.
Love: If you wish to enter into a new relationship, then you must avoid it for now. If you are already in a relationship or married, you might face complications in the association. You will have to work harder to make things work. 
Career: You will enjoy great success at work but for that to happen, you will need to help others around you to work and progress in their careers. This card predicts that you will have a busy month because you have set your goals and you want to achieve them all. 
Libra Tarot Card of the Month - The Chariot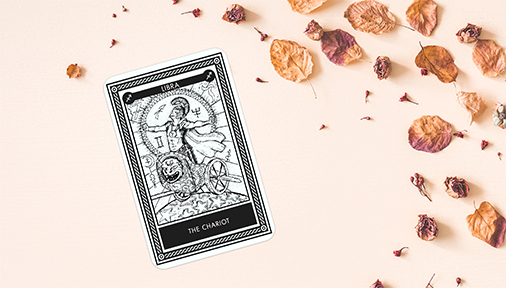 August usually is a very stormy period, and it shows up in relationships this year. Librans, be careful of what you say. Even a small innocent joke could create a big fight so, you should think before you speak. Other than your professional income, you will also be having money flowing in from other sources because of your financial intelligence. Returns on your investment are expected to add on to your income.
Love: Your relationships will be peaceful and harmonious. You can enjoy long romantic nights for two without any interruptions. Single Librans have a chance to meet their soulmate in August. Don't reject an invitation to a party or trip then. You never know what interesting people you might meet.
Career: The card predicts that you will be blessed with a wonderful career but you will have to be collaborative and cooperative. It suggests that you have always been independent but now is the time to become more interactive and social in nature. 
Scorpio Tarot Card of the Month - Seven of Cups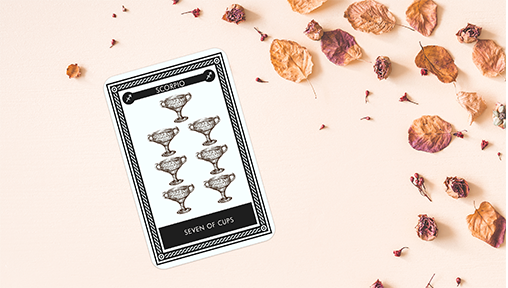 This card urges you to keep your focus and keep working hard towards your goals to enjoy a blessed month. The past will come back to haunt you, possibly derailing all of the emotional progress you have made. It's your choice to engage with those who can derail your recent headway. Let go of old wounds and try to evolve your mind and heart.  
Love: Singles are expected to meet lots of new faces which promise brighter chances of falling in love. If you are committed, you could be planning to take the relationship to the next level. 
Career: This August you will enjoy a wonderful time on the professional front. You will get paid for your hard work, though there can be some delays, results will finally arrive. So, you must keep working hard and giving your best shot.
Sagittarius Tarot Card of the Month - Princess of Pentacles
August is the month you reinvent yourself in some way, it often denotes an opportunity to start something new, whether it is a creative venture, studying, business or a new job offer. You might feel there are a lot of possibilities but little support behind you. Just remember not to let your insecurities rule you.
Love: Make time for romance this month. If you are married and wish to plan a family, this is not a very good month and you must postpone your decision for some time.
Career: Whether it is your job or business, you will be exhibiting amazing performance which will not only get you a promotion but also have everyone impressed around you, make the most of it.
Capricorn Tarot Card of the Month - Three of Cups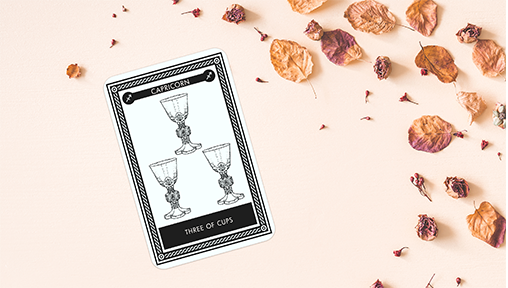 This card is also about happiness and abundance. There is enough for everyone. Sometimes this card shows up in a reading when you are starting to really love and appreciate the beauty of life, and the people in your life. They say happiness is only real if it is shared. The 'Three of Cups' tarot card is all about sharing with the people you love the most. There might even be over-indulgence in food, liquor or drugs. 
Love: The card speaks of happy times for the couple who will have plenty to celebrate. If the seeker is single, 'Three of Cups' can mean you will meet someone at social occasions.
Career:  The card may signify that there are a lot of tasks you are responsible for but your time to complete them is much too limited. This is not the time to feel stressed and overwhelmed. Assistance will be there for you, you just have to ask for it. 
Aquarius Tarot Card of the Month - Ten of Wands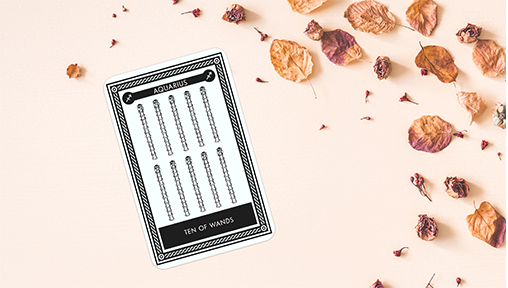 This August, it's time to take things a little more easy, you have been pushing yourself too hard. It is the time for you to cut back and lighten your load and perhaps even share some responsibilities. It is a sign that, for the sake of your health, you need to cut down on your duties and unending tasks. This is the time to stop focusing narrowly in one area and find a balance in life by including other interests.
Love: This month, things are hard in the matters of the heart. If you are single, it could mean that dating is currently no fun for you. If you are in a relationship, it might mean you feel stressed and overwhelmed by the current state of your partnership.
Career: Take time out to rest, then step back to take another look at the big picture. If you feel too exhausted to work toward long-term goals, rest until your vision clears and you remember why it is worth the effort. Clear perspective leads to stronger motivation.
Pisces Tarot Card of the Month - The Hermit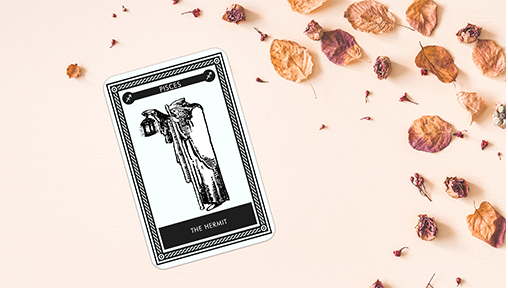 This month, you will be more in touch with your spiritual side, the inner world is more important than the outer world. Other people will be drawn to you to get your advice. By sharing your knowledge, wisdom and advice you are guiding the way. You will be the shining light in someone's life, but to keep doing this, you also need time to yourself; to reflect, gather your thoughts and connect to your centre. Take time out for you.
Love: This month you might feel like your partner is not able to understand you. You may want to keep to yourself and might even choose to live in solitude. Many Pisceans may prefer friendship to romantic relationships.
Career: At work, you may feel like there is a lack of guidance and wisdom, and the decisions being made may seem foolish and naive. Be patient and express your concerns diplomatically.
Aries Tarot Card of the Month - King of Pentacles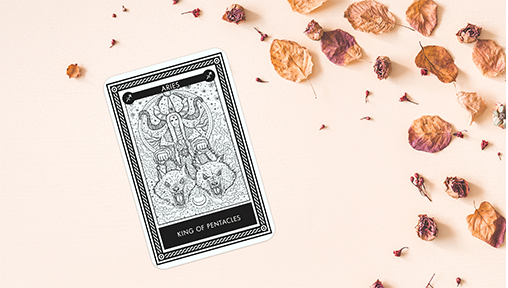 Try to be very prudent in your financial matters. Do not invest recklessly. Delay any expansion plans for the time being, if possible. Do not take any reckless decision at the workplace. You may get transferred to an undesirable place or travel to distant places for work.
Love: You should spend some time going out for a movie or dinner with your partner. Don't over-commit to things you may not be able to fulfil.
Career: Try to be accommodative. Follow rules and regulations to avoid tensions at work. Do not argue with your colleagues and focus on your job. You may get transferred to an undesirable place or travel to distant places for work.
Taurus Tarot Card of the Month - The Hierophant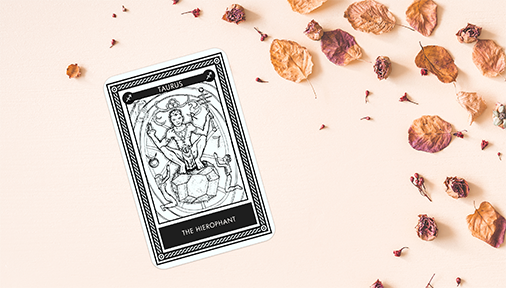 Priorities, priorities, priorities! August asks you to filter and choose wisely what needs your attention and what can be put on the back burner. Focusing on every front will yield no result and again you may fall into misery and lax.
Love:  Romantically, the second half of the month would be better than the first half. Try to keep a check on your temper and go easy on the arguments.
Career: This month would prove to be good for your career. You can expect a salary increase and maybe even a promotion. Your emotions work like a charm, so it is a piece of cake to deal with your work.
Gemini Tarot Card of the Month -  Ace of Cups Reversed
Twin stars, you may feel unappreciated this August. Words of support are the thing you need most but they are not coming. You need to take care of yourself. You are strong and you will finally see that it is really true.
Love: Arguments and deep-seated issues may come to the surface. Before firing back, we must ask ourselves if this is the vision of how we want to grow. Is it worth the effort? It will not be the best month to start a new relationship.
Career: Take a moment to smell the roses and embrace the finer things in life. This month serves as a reminder that there's more to life than work, business meetings, and paying bills.