For all those with sweet tooths, could there be a more indulgent occasion than World Chocolate Day? Rejoice as we've scoured the island for Singapore's most instagrammable and tasty chocolate desserts!
1. Chocolate Milkshakes - Summerlong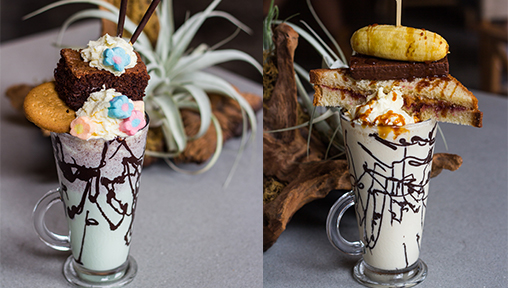 The riverside restaurant has rolled out its task force to beat the Summerlong heat in Singapore by launching five luxurious ice-cream shakes. Topped with a baby banana skewer and a chocolate bar on an unassuming peanut butter jelly sandwich, Peanut Butter Jelly Time is dessert in a cup. Shake it up with the sensational Mint Condition. For the ultimate experience, soak the brownie and digestive biscuit in the milkshake to bring out all the best flavours in each mouthful.
2. Chocolate Bonet Pudding - ATLAS Bar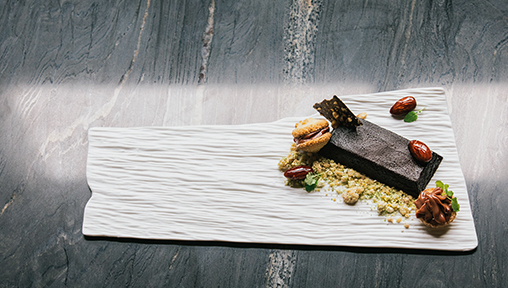 This July and August, ATLAS presents a new bi-monthly executive lunch set, taking guests to Piedmont, Italy. The stunning chocolate bonet pudding with homemade amaretti biscuits and almond is one of the ways to conclude this decadent lunch set. At ATLAS, this elegant dish is served with thin chocolate pieces, caramelised almonds and homemade amaretto cookies filled with chocolate ganache.
3. Chocolate Eclairs - L'eclair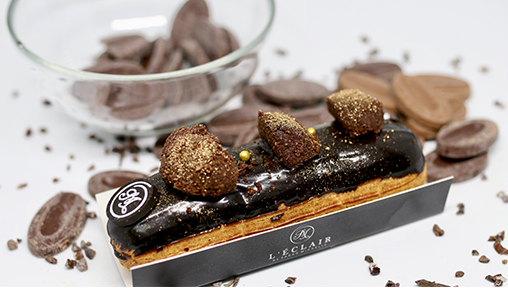 This extravagant Dark Chocolate éclair is filled with a chocolate pastry cream made with Cacao Barry's 66% Mexique Chocolate, glazed with a dark chocolate mirror glaze, and topped with cocoa streusels.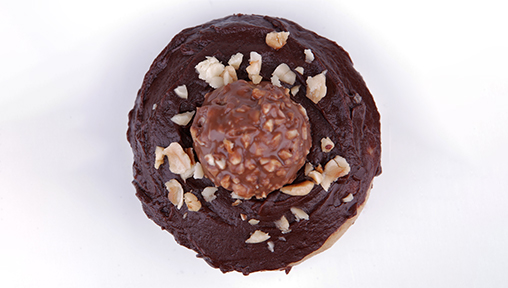 Chocolate Ferrero Rocher Baked Doughnut. A mouthful indeed and a must-try for all Rocher Fans. Doughnut Shack has coated their baked brioche doughnut with dark chocolate glaze, topped it with chopped almond nuts and crunchy Ferrero Rocher Chocolate.
5. Chocolate Feuilletine Crémeux - Privé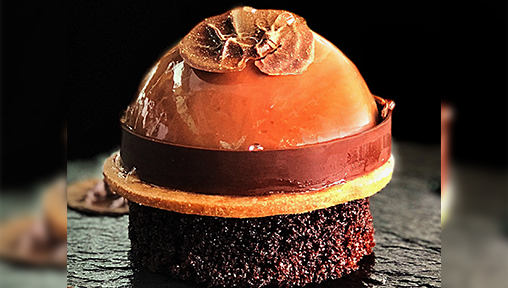 In line with World Chocolate Day, Prive has released a special Chocolate Feuilletine Cremeux for the week of 2nd to 8th July at two of their outlets - Prive Keppel and Prive ACM.
6. Chocolate Chip Cookie Bowl - Kindred Folk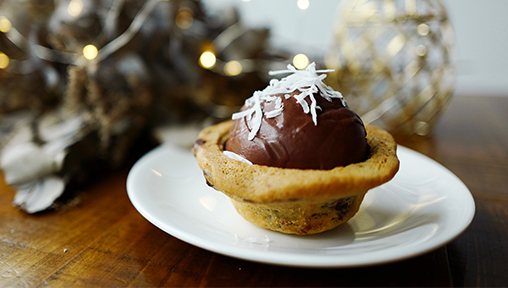 Kindred Folk's latest desserts include the Chocolate Chip Cookie Bowl with ice cream, as well as Red Velvet Waffles filled with cream cheese and topped with ice cream. Their rich Belgian dark chocolate ice cream is one of the most popular flavours.
7. Chocolate Pudding - Mezza9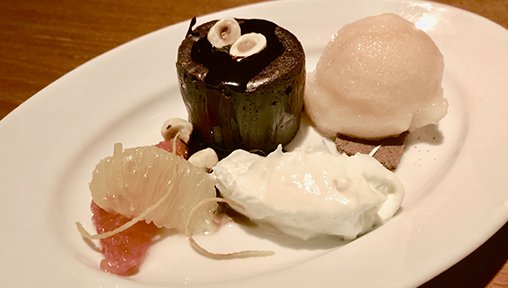 The 'La Esmeralda' Chocolate Pudding with Chantilly cream, pink grapefruit sherbet and citrus fruits at Grand Hyatt is to die for! What's better than a pudding that oozes molten chocolate lava when cut into?
8. Chocolate Macarons - Macarons.sg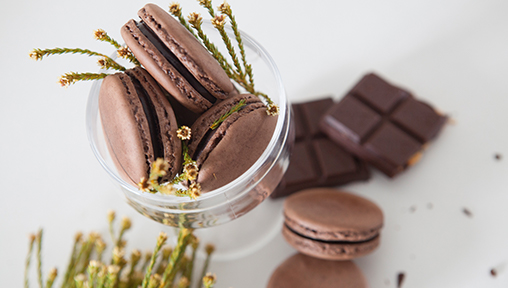 Bite-sized desserts that you can pop into your mouth? Macarons, of course! Macarons.sg offers so many chocolate-flavoured macarons including Double Chocolate, Chocolate Mint, Japanese Matcha with white chocolate, Hojicha Latte with white chocolate, and Milo Nutella with milo buttercream.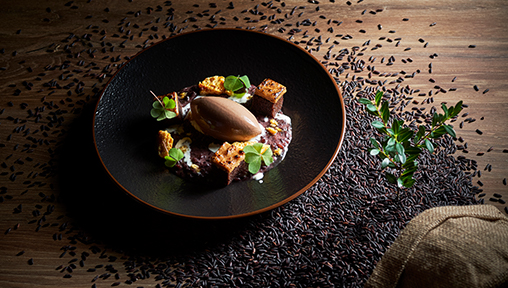 The Frozen Salted Chocolate Peanut served at The Spot is a combination of chocolate and black rice that is flat out good! Creamy pulut hitam forms a base for salted chocolate ice cream and little spongy cubes of chocolate cake topped with peanut butter, with chunks of honeycomb scattered around. Together, it's deep, rich satisfying harmony.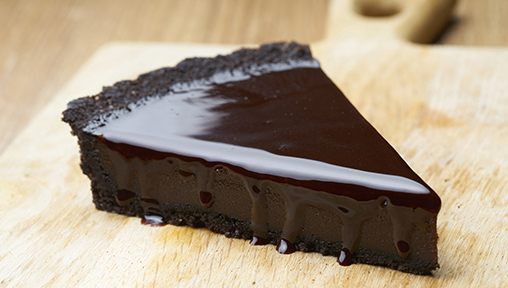 We can't talk about chocolate and not include the all-time favourite local chain, Awfully Chocolate. The Nutella Tart is truly a winner in everyone's eyes with its fresh-baked dark cookie crust filled with baked Nutella. Yum, yum, yum! There are many other delectable options including the All Chocolate Cake, Chocolate Mille Crepe, SuperStacked Chocolate Slab, and Hei ice-cream.