If you're not a fan of getting eyelash extensions but still want those long and luscious eyelashes, you can do so easily with more a temporary solution - just buy false eyelashes!
False eyelashes play a huge part in making your eyes stand out. With so many options to choose from, such as full-on falsies to individual lashes, these false eyelashes can make you feel confident about yourself without having to go the extra mile for eyelash extensions.
Here are some of the best places for you to buy false eyelashes from: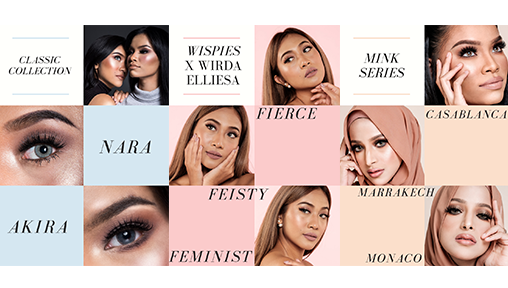 Starting out as an online beauty store in 2015, Founder Sabrina Marican revamped the store into Cosmetique World Lashes which focuses on affordable false eyelashes made out of a mixture of human and synthetic hair. With the idea of being highly accessible, affordable and amazing, Cosmetique World Lashes offers free home delivery to their customers in Singapore as well as ship worldwide.
With classic eyelashes "Nara" and "Akira" and bestseller wispies "Feminist" and "Feisty" to choose from, you are definitely spoilt for choice. If you are going for a mixture of elegance and drama, be sure to try out "Casablanca" from the mink eyelashes collection.
Get your eyelashes at www.cosmetiqueworld.net.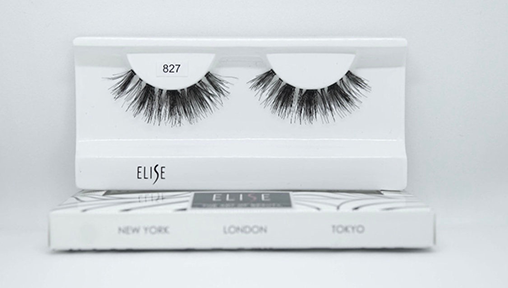 The.Armoire was first launched via Instagram in 2015 by Founder Zura Zol. With Zura's entrepreneurial spirit and goal to share and distribute affordable lashes in different variety, the business was expanded through an e-commerce site carrying a range of over 350 products in 2018.
The.Armoire has so many false eyelashes for you to choose from depending on the look you are going for from soft subtle looks to heavy luscious looks. Try out the bestsellers "Abi" and "Barbie" made out of full synthetic hair. They are comfortable and reusable with 17 different codes of eyelashes to choose from. For long-day wear, Elise Lashes, made out of full human hair, are the perfect fit.
You can purchase the eyelashes through The.Amrmoire's website at www.the-armoire.com.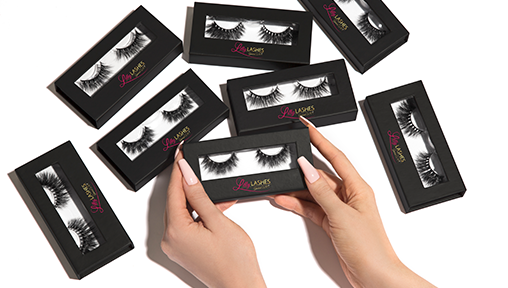 `Texas-born Founder Lilly Ghalichi first started out by DIY-ing her own eyelashes for a dramatic look but felt that there had to be a better way. After sending a sample to a supplier, Lilly was able to recreate her vision with mink.
Los Angeles-based Lilly Lashes was founded in 2013 with only six 3D lashes and they were sold out within hours. Lilly Lashes soon grew immensely over the years, with celebrities falling in love with the lashes.
Some of the lashes available include various styles of 3D Mink, natural looking Lite Mink, Vegan Faux Mink and Premium Synthetic lashes. Reusable up to 25 times, Lilly Lashes provides false eyelashes that look the most natural on your eyes.
If you're going for an everyday glam look, you can try out Lilly Lashes' bestseller "Miami". If dramatic glam looks are your style, "Carmel" is the one for you. For a natural, everyday look, you can go for "Paris."
You can get your lashes at LillyLashes.com, shipped to most countries worldwide. Lilly Lashes will make its way to Singapore's Sephora in mid-September.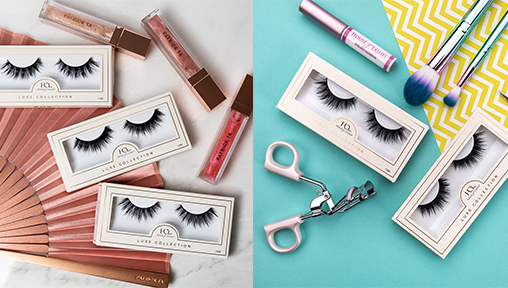 Founded in 2012 by a beauty and fashion expert who spent 4 years researching on lashes around the world, House of Lashes has one clear mission and that is to provide high quality and cruelty-free false eyelashes that are flattering for every eye shape. Using 100% sterilised human hair, House of Lashes allows you to achieve the luscious lash look of your dreams.
For beginners, House of Lashes Classic Collection is perfect for you as it is a natural lash look that is easy to apply. House of Lashes Lite Collection is designed for anyone and everyone, with eyelashes that can take you from day to night, from work to events, and anything in between.
For those who desire soft and lightweight lashes and wants to add a lavish touch to your makeup look, House of Lashes Noir Faux Mink Collection is designed for you. If you're going for a more subtle lash look, you can try House of Lashes Mini Collection.
Not forgetting the bolder ones! For a striking and glamorous look, House of Lashes Premium Collection is your go-to. If you desire glamorous, bold and eye-catching lashes, House of Lashes Luxe Collection is perfect.
You can get your lashes together with a 100% recyclable eyelash box at https://houseoflashes.com/ that offers international shipping.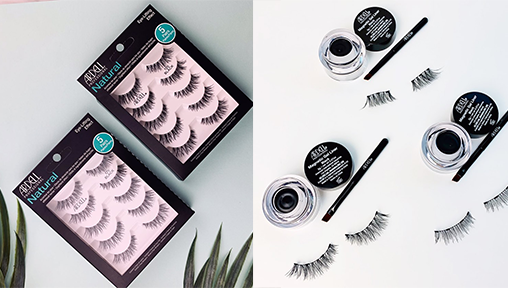 Ardell Beauty Lashes offers an extensive collection of over 100 false eyelashes and beauty products that are as perfectly unique and gorgeous as you are.
The Wispies Collection adds soft, feathery flare without all the drama, completing your daytime beauty look with a graceful and delicate touch. The Faux Mink Collection offers show-stopping drama with glamour goddess-worthy faux mink lashes that deliver serious volume without weighing you down.
For the beginners, Ardell Beauty Lashes also has the Magnetic Collection, an effortlessly thrilling new way to lash out without adhesive.
Choose the collection for you at https://www.ardellshop.com.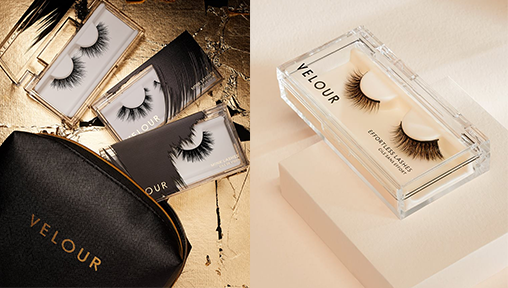 Founder and CEO of Velour, Mabel Lee, pursued her passion for beauty and fulfilled her longtime dream of starting a cosmetics brand. Founded in 2011, Velour introduced a whole new concept to the beauty industry - handcrafted, luxury Mink Lashes. Changing the way the world thinks about false eyelashes, Velour provides new styles, improved quality and comfortable lash bands to provide confidence.
The Mink Collection is an innovative luxury material made for easy application and is lightweight for all-day comfort. The Luxe Faux Mink Collection is a bolder choice if you're looking for something glamorous and dramatic. Velour Lashes also offers the Silk Collection, lashes that are handcrafted with rare silk material and built to last, exclusively for Sephora.
You can get your lashes at https://www.velourbeauty.com/ which offers international shipping.
Banner Image: Velour Lashes