We The People Pop Up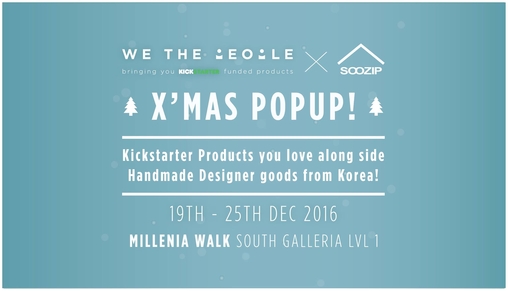 Still need to get some Christmas shopping done? We The People is having a pop up for your last minute XMas Shopping Extravaganza. You can purchase all your Kickstarter favourites here and you get to touch and feel the products before buying them rather than just seeing them through your computer screen, and with free wrapping service (For the win!). They are teaming up with SOOZIP, you canexpect to see handmade designer goods from Korea and Singapore as well! There will also be a Live-Funding section which will showcase prototypes of on-going live campaigns on Kickstarter.
Christmas is all about giving back. This is a great opportunity to support startups and to get unique Christmas gifts!
What: We The People Pop Up
When: Until Sunday, 25 December 2016
Where:Millenia Walk, 9 Raffles Boulevard, Singapore 039956
Time: 8.30am-10.30pm
Last minute shopping with your Kickstarter favorites here
Christmas Eve Dinner Buffets @ Grand Hyatt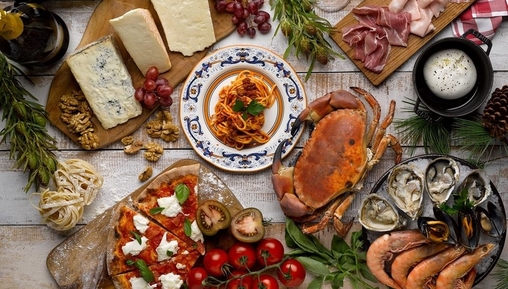 Lazy to cook up a feast? Grand Hyatt has got you covered with not just one but FIVEbuffets to celebrateNoël. Choose from a festive international fare at Mezza9, local cuisine at StraitsKitchen, rustic Italian trattoria style food at Pete's Place, holiday classics at 10 Scotts and apoolside barbecue at Oasis Restaurant.Lunch, brunch and dinner buffet options available.
What: Christmas Eve Dinner Buffets @ Grand Hyatt
When:Saturday, 24 December 2016
Where:Grand Hyatt Singapore, 10 Scotts Road, Singapore 228211
Time: 7.30pm-12.00midnight
The way to 5buffetsis overhere
Christmas Sunset Sail Special on the Royal Albatross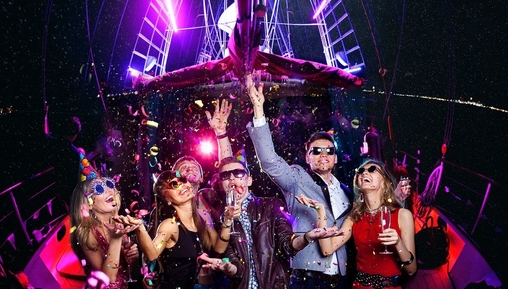 Calling all who love the sunset and the sea! Hop on Singapore's majestic luxury tall ship, the Royal Albatross maiden voyage ofan exclusive 3.5 hourChristmas cruisedining experience - Pirates of the Caribbean style.
Take in the Christmas sea breeze, sunset and Singapore's stunning coastline from the yacht deck with a Christmas buffet on board. This Christmas special also features internationally acclaimed singer-guitarist Eddy Fleitas Del Sol and a Magic Show to add that extra spice for your Yuletide celebrations.
What:Christmas Sunset Sail Special on the Royal Albatross
When: Thursday, 22 December and Saturday, 24December 2016
Where:Historic Ship Harbor, Resorts World Sentosa, 8 Sentosa Gateway, Singapore 098269
Time: 6.00pm-9.30pm
Sail into the sunset here
Christmas at Tanjong Pagar Railway Station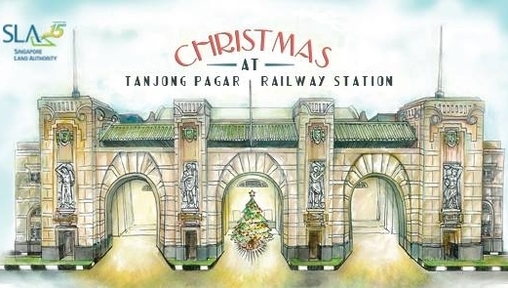 Celebrate Christmas with a picnic along the old tracks at Singapore'shistorical national monument - Tanjong Pagar Railway Station that has been around since 1929. The Singapore Land Authority is having a Christmas Open House filled with live jazzy Christmas tunes, an a capella performance, a Christmas Market and a charity drive for everyone to spread the Christmas love to underprivileged communities in Singapore.
This is the LAST timethe station will be open to public before construction works for integration plans with the Circle Line until 2025. Toour beloved Singaporeans, take this Christmasto commemorate our country'sheritage and history. To all expats, this is the perfect opportunity to see the roots of our country.
What:Christmas at Tanjong Pagar Railway Station
When: Sunday, 25December 2016
Where:30 Keppel Road, Singapore 089059
Time: 9.00am-9.00pm
More information on Christmas at this historic landmark here
X'Mas Lockdown @ Skyline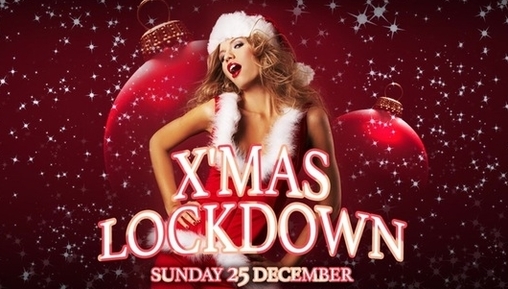 Thinking of how to burn off and wash downChristmas dinner? Look no further as Skyline is throwing the craziest Christmas party with a Lockdown andwill be hosted by the one and only Cassh, one of the brainchild of Lockdown.
Lockdown is a themed party that rewards with free flow till someone breaks the rules. The rules are simple - NO toilet or smokingbreaks, NO puking and NO leaving the premises. One person breaks the rules and everyone else suffers the consequences. To make the Christmas night more fun, there will be challenges/forfeits with awesome prizes to be won or you could be Santa Claus and grant free flow to continue for everyone in the room after someone breaks the rules!
Dress up in your best RED Christmas outfit and take on the Lockdown challenge this Christmas!
What: X'Mas Lockdown @ Skyline
When: Sunday, 25December 2016
Where:Skyline Club & Lounge, Level 45 Singapore Land Tower, 50 Raffles Place, Singapore 048623
Time: 10.00pm-1.00am
Get your lockdown tickets here