As we approach the second week of the New Year, we've got aplenty art and culture-inspired events lining up for you. From shopping to art exhibitions, we're sure you will love just about every single one of them.
Private Cigar & Whisky Night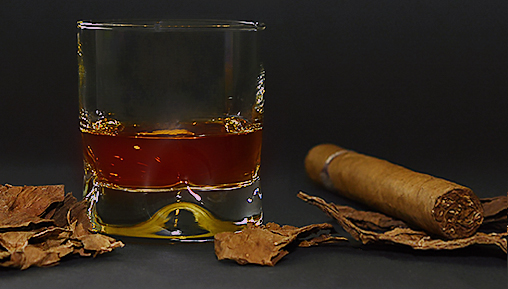 An event for all cigar enthusiasts, both old and new - Join The Rome Expat Club for a 3 hour Cigar Appreciation Night. The night will be joined by a Tobacco Expert from Cigar Aficionado Singapore where you will discuss the beauty of cigars, Cigar – the icon of masculinity and class and discover what makes a cigar's appearance, construction, flavor and value while savoring a bottle of whisky from Bhutan.  
What: Private Cigar & Whisky Night 
When: Thursday, 12 January 2017
Where: Rooftop Loft, Spottiswoode 18, 18 Spottiswoode Park Road, Singapore 088642
What time: 7.00-10.00pm
For more information click here
Our Wedding – A Murder Mystery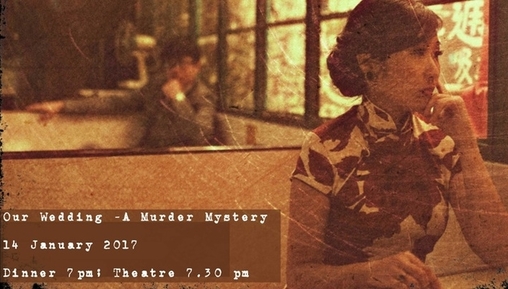 In need of some intrigue and mystery this weekend? Attend a wedding between rival gangs - the Pausini family and the 661 gang on Saturday. However, be forewarned that there is no happy ending to this wedding as someone will be murdered. Will you be able to solve the murder mystery?
The murder mystery is set in the 1950s, come dressed the part i.e. how a respectable gangster in the 1950's would look like (No effort, no entry) and wine and dine while you try to figure out who the murderer is. 
What: Our Wedding – A Murder Mystery
When: Saturday, 14 January 2017
Where: InItaly, 38 Craig Road, Singapore 089676
What time: 7.00-11.00pm
For more information, click here
Art Stage Singapore 2017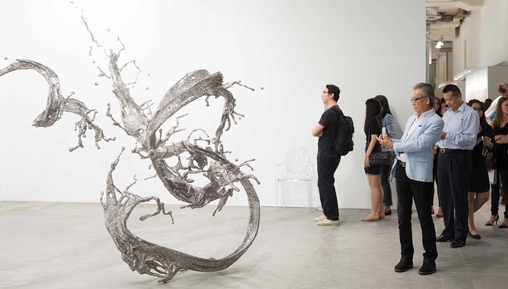 Art Stage, the leading Asian art fair connecting the world to the best of Asian contemporary art is back with its 7th edition this January and will featuring more than 130 galleries from 27 countries. The event will also present the 2nd  Southeast Asia Forum, titled Net Present Value: Art, Capital, Futures, focusing on capitalism as its theme and direct attention to questions surrounding the values of art, imagination, and progress, and the price of doing business as usual amidst the changing dynamics of the international capitalist system.
The event centers around showcasing the diversity of contemporary art rising from the region and is also the catalyst for igniting heightened market activity in the the entire Southeast Asia region, attracting the world's most influential private art collectors, corporate buyers and VIPs.
 
What: Art Stage Singapore 2017
When: Thursday, 12 January to Sunday, 15 January 2017
Where: Marina Bay Sands, Sands Expo & Convention Centre, 10 Bayfront Avenue, Singapore 018956
What time: 12.00-8.00pm
For more information, click here
Singapore Motorshow 2017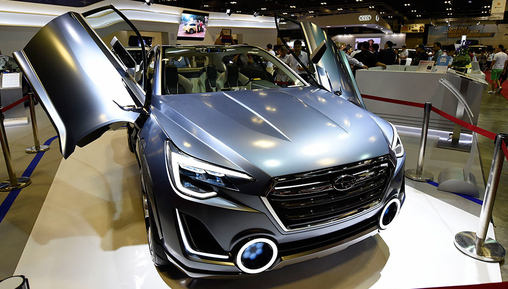 Calling all petrolheads, gearheads and car enthusiasts - The Singapore Motorshow is back for its 3rd consecutive year! The 2017 show packs a punch with more than 200 vehicles on display from 20 different. 
Audi will be launching their all new Audi R8 Spyder and will be showcasing a unique VR experience. Additionally, back by popular demand, Russ Swift will be showcasing his stunt driving skills in Subaru cars including driving on two wheels and high-speed doughnuts. 
What: Singapore Motorshow 2017
When: Thursday, 12 January to Sunday 15 January 2017
Where: L3 & L4 Suntec Singapore Convention & Exhibition Centre, 1 Raffles Boulevard, Suntec City, Singapore 039593
What time: 10.30am-10.00pm (timing varies weekdays and weekends)
For more information, click here
5 Foot Way Spring Parsa Chinese New Year Edition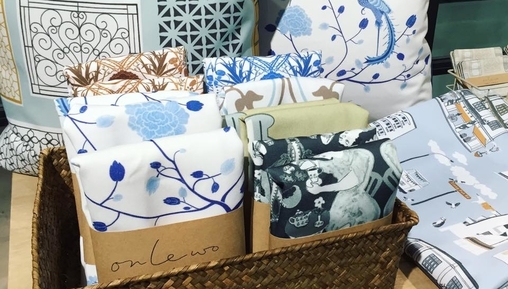 The year of the Rooster is here! Onlewo is having a ONE-DAY only cozy curated pop-up presenting bespoke art and home décor for all your Chinese New Year needs. There will be Cheong Sam and gemstone accessories to complete your Chinese New Year look, oriental theme cushions and table linens to welcome your guests and Pin tea to serve your thirsty relatives and friends.
The pop-up presents a collective of local designer and specialist labels with the same passion for art, design and crafts featuring vendors from Onlewo, Dark Horse Vintage, Pin Tea, Wabi Sabi & Me, The Happy Cheongsam, Liz B, Midnight Sparks, By My old School, Fevrier Design and Rough Beauty.
What: 5 Foot Way Spring Parsa Chinese New Year Edition
When: Saturday, 14 January
Where: Onlewo Gallery, 129 Jalan Besar, Singapore 208847
What time: 1.00-6.00pm
For more information, click here