5 days into the Year of the Fire Rooster and the festivities are not stopping. Indulge in more food, performances, art and a night in support of heart diseases awareness. Read on to find out what's happening on the 1st week of February:
Huayi – Chinese Festival of Arts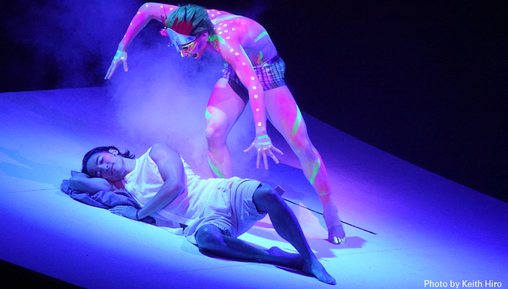 Continue the festivities with Huayi with an array of exciting and specially curated programmes of performances across theatre, dance, music and visual arts.
We highly recommend the Chinese adaptation of the Shakespeare classic, A Midsummer Night's Dream directed by Olivia Yan starring Golden Horse Award-winner Anthony Wong as the Fairy King Oberon and Theseus as well as popular Hong Kong actress Candice Yu as Queen Hippolyta and Titania. The most popular contemporary play in China – Secret Love in Peach Blossoms Land – is making its return after it's first debut 10 years ago at Huayi 2007 and will make its special 30th anniversary edition this year.
What: Huayi – Chinese Festival of Arts
When: Friday, 3 February to Sunday, 12 February 2017
Where: Esplanade Theatres by the Bay, 1 Esplanade Drive, Singapore 038981
What time: Various timings
For more information, click here
Chinese New Year Reunion Dinner @ Baba Chews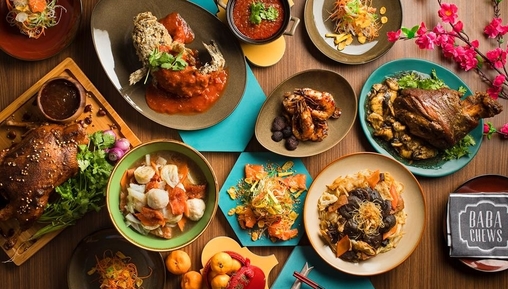 Happy Chor Gor! With 5 days into the year of the Fire Rooster, there's 10 more to go and that means – 10 more Chinese New Year dinners to go.
Elevate the rest of your festive dinners with a Peranakan touch consisting of Pork Knuckle Pongteh and Udang Masak Lemak (prawns cooked in a rich and spicy coconut cream, chilli and shallots curry-like gravy). You can continue tossing more Yu Sheng here with their special Gula Melaka sauce.
What: Chinese New Year Reunion Dinner @ Baba Chews
When: Until Saturday, 11 February 2017
Where: Baba Chew, 86 East Coast Road #01-01 Katong Square, Singapore 428788
What time: 6.30am-11.00pm
For more information, click here
Go #Red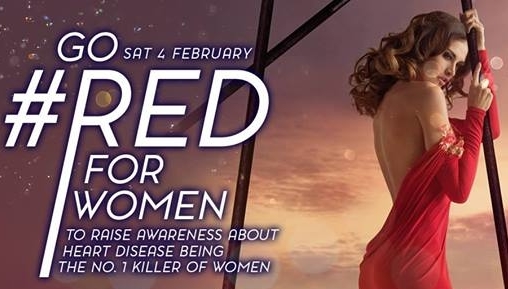 Fact: Heart disease and stroke cause 1 in 3 deaths among women each year. Skyline is hosting an important night celebrating Wear Red Day which typically falls on the 1st Friday of February and is a day when many people wear red to show their support for the awareness of heart disease. Show your part and come dressed in Red and enjoy complimentary entry and a welcome drink before 10pm. Go Red for Women!
What: Go #Red
When: Saturday, 4 February 2017
Where: Skyline Club & Lounge, Level 45 Singapore Land Tower, 50 Raffles Place, Singapore 048623
What time: 8.00pm-3.00am
For more information click here
Superbowl Live Screening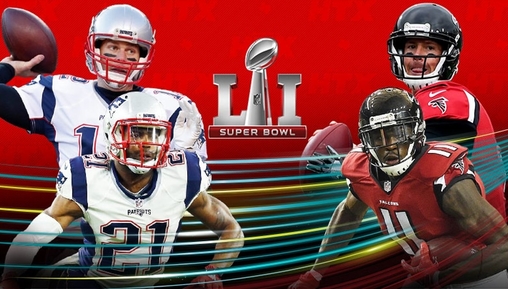 Image Source and Credit: nfl.com
Are you ready for some heart pounding American Football action? The New England Patriots and the Atlanta Falcons are battling it out at Superbowl 51 this coming Monday early morning. Delve into the American sports spirit at The American Club decked in your teams' jerseys and enjoy a full spread of breakfast while you enjoy the game. Lady Gaga will be performing half-time and it's definitely an epic performance not to miss. 
You can choose between premium seating at the chef's table to be nearer to the screen or join in the camaraderie at Union Bar. Either way, this is a reservations only event so make them now. 
What: Superbowl Live Screening
When: Monday, 6 February 2017
Where: The American Club Singapore, 10 Claymore Hill, Singapore 229573
What time: 6.00am-11.00am
For more information click here
A Seal of Unity: A Double Happiness
Phil Akashi is having a solo exhibition in Singapore till Mid-March. Phil's work strives to rephrase the Asian literati tradition of text and image. Oftentimes, his text becomes the image and his images are comprised of characters, thus eliminating the categorical distinctions so that they are fluidly unified as a single entity.
This notion of merger is eloquently expressed in his current solo exhibition in the series Rings on Fire. He activates the Chinese character of Double Happiness (囍) as the symbol and metaphor of conjugal bliss to succinctly question the double meanings inherent in the realities associated with matrimony.
What: A Seal of Unity: A Double Happiness
When: Until Wednesday, 15 March 2017
Where: Art+ Shanghai Gallery – Singapore Art Space, #15-06 Cliveden at Grange 108 Grange Rd, Singapore 249636 
What time: 10.00am-6.30pm
For more information, click here