Be it being eco-friendly or socially responsible, Marriott International is constantly evolving as they adjust to the changing needs of Earth. 
At these 5-star luxury hotels, the integration of sustainability into their daily operations gives you the chance to rejuvenate and admire the nature's beauty in luxury and comfort while giving back to the environment at the same time.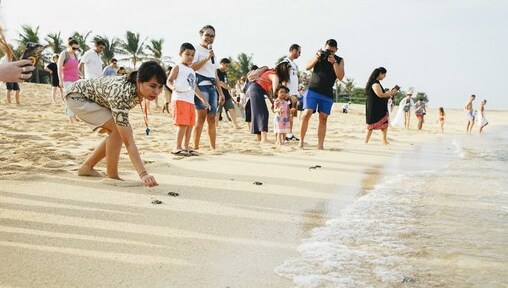 Imagine watching a baby turtle as it crawls and slides over the sand towards the ocean, flapping their flippers and ready to start their life. At this sustainable luxury hotel, you can! 
Every year, nesting sea turtles flock to the pristine white sand beach of The Ritz-Carlton, Bali, to lay their eggs and guests at this luxury hotel are encouraged to keep a lookout for the turtles. 
Dedicated to protecting these critically endangered creatures from predators, a fence is built around the nest and newly hatched turtles are given a "temporary home", safe from predators. Once ready, they are then released into the nourishing waters of the Indian Ocean. The best part? You will be given the chance to be an active participant and witness this magical moment. 
With ongoing turtle conservation programs, The Ritz-Carlton, Bali, in conjunction with the Bali Sea Turtle Society, aims to raise the awareness and importance of protecting these sea turtles and the environment. With a memory that will last a lifetime, come and experience the release of baby turtles! 
The Ritz-Carlton, Bali also implements other sustainable efforts such as a recycled water system in which wastewater is recycled and used for flushing of toilets and watering the gardens. This sustainable luxury hotel also has a Chef Garden where various local herbs and spices are grown for culinary team's use in their daily creations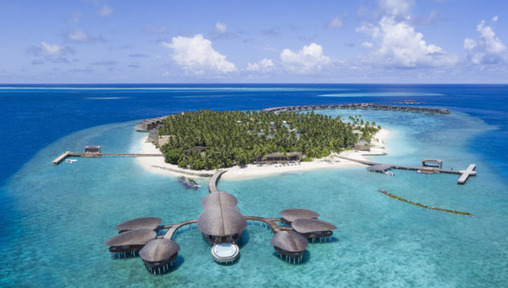 The St. Regis Maldives Vommuli Resort
The St. Regis Maldives Vommuli Resort focuses heavily on being eco-friendly. Boasting its own designated recycling plant, The St. Regis Maldives Vommuli Resort separates recyclable items generated from each outlet and public areas such as cardboard, plastic, glass, metals, used cooking oil, vegetable waste, used batteries and food leftovers.
Practising different organic waste composting, all coconut leaves, wood and other elements from around the resort are cut by a branch chopper machine and used as an organic fertilizer for future trees and plants as well as our onsite vegetable garden.
The incorporation of efficient energy is also evident in the design of the resort products and services. Island restaurant, ALBA, have hanging lamps made from repurposed Indian pots, and recycled shells that were used to make the bead lamps found along the verandah.
The St. Regis Maldives Vommuli Resort also supports local strategies to help contribute to our objective of increased political commitment towards the zero-waste management initiative.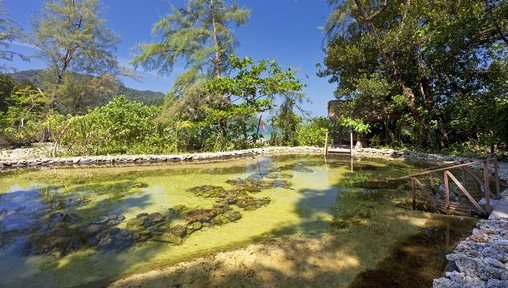 The Andaman, a Luxury Collection Resort - Langkawi 
Less than 2 hours away from us is a 5-star luxury hotel, The Andaman, a Luxury Collection Resort in Langkawi. Surrounded by an ancient rainforest rich with flora and fauna and a coral reef estimated to be between 6000 to 8000 years old, this sustainable luxury hotel is the perfect spot for a nature retreat. 
The Andaman, a Luxury Collection Resort embarked on the Coral Conversation project in 2010 and conducts Coral Clearing activities to remove dead corals from the badly damaged reef from the 2004 tsunami. 
Experience activities such as  Coral Transplanting Sessions at The Coral Nursery, the first of its kind in Southeast Asia - an elevated effort to nurture these corals before returning them to the sea to bloom and blossom in a new and healthy coral garden. With a snorkelling area for a Private Guided Snorkel, learn a little bit about life under the sea while you're at it. 
Subsequently, The Andaman, a Luxury Collection Resort, opened Marine Life Laboratory in 2015 and Coral Garden in 2017. They also partnered with Lafarge Cement and National University of Malaysia to introduce Artificial Reef Module System – a 10-year project for developing sustainable fishing resource for people in Langkawi.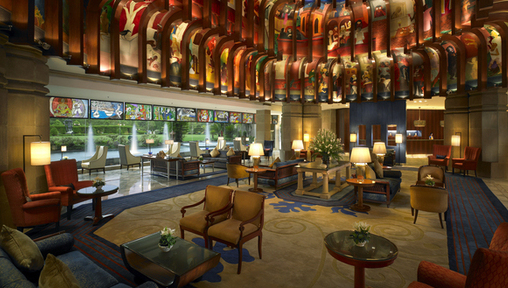 ITC Maurya incorporated the concept of WelcomMeal, where you get to indulge in a well-balanced menu ranging from Indian Oriental to Western. Here's the catch though - it is served in smaller portions to ensure that there is less wastage. 
Under the guidance of the World Wide Fund for Nature-India and Central Marine Fisheries Research Institute, all domestic species that are endangered have been entirely omitted from the menu. With more than 40% of edibles sourced locally, the carbon footprint is minimised and local producers are benefitted.
This sustainable luxury hotel also provides 'ŚūnyaAqua', also known as "zero-mile water", where you can fill up your glass bottles within the hotel premises using internationally accredited purification techniques instead of purchasing commercially provided water in plastic bottles.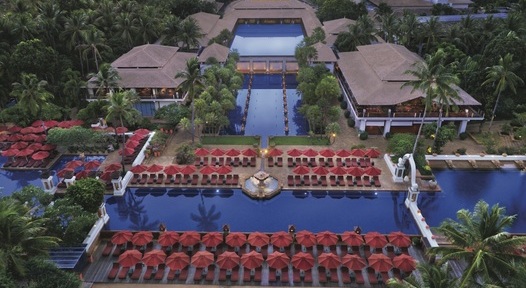 JW Marriott Phuket Resort & Spa
Even a small change makes a difference when you stay at the JW Marriott Phuket Resort and Spa. With a Generation Water system on-site that draws potable water from the humidity in the air, this luxurious sustainable hotel is reducing the need for bottled water and is expecting to eliminate more than 2 million plastic bottles. 
Significantly contributing to waste reduction is not the only thing that JW Marriott Phuket Resort and Spa is doing. Supporting mangrove reforestation, using sustainable seafood sources and constantly practising local procurement for your gifts and souvenirs, this sustainable hotel is doing all it takes to remain eco-friendly while giving you the best of service.