Latin America is truly a land of riches – from astounding landscapes that are a testament to nature's power, to the charming culture and energy of its peoples.
Grab the opportunity to create unique memories with Blue South Journeys' carefully crafted travel experiences that are exclusive and authentic to the local character of each city.
1. Argentina

From the roar of the powerful Iguazu Falls to magical, tango-fuelled nights in cosmopolitan Buenos Aires to hiking amid calving glaciers, Argentina delivers exquisite urban design and powerful natural beauty. The sultry tango danced on the European boulevards and avenues of Buenos Aires are enough to take anyone's breath away. Enjoy 11 pm Parrilla (BBQ) dinners with bottles of Argentine wine and mouth-watering cuisine, amid picturesque architecture and delectable fashion.
Some of the top experiences:
⦁ Enjoy exclusive and private access to some of Buenos Aires's top monuments like the Colon Theatre and Presidential Palace.
⦁ Experience a unique tour of Buenos Aires' art scene with a local renowned artist and personality.
⦁ Travel in style in a chartered private motorboat to explore the picturesque Lake District in Patagonia and enjoy a surprise gourmet picnic lunch in the middle of a fairytale-like forest surrounded by pristine natural beauty.
⦁ Be invited as a special guest to the home of one of the most awarded, innovative and eccentric winemakers of Argentina and enjoy lunch with him.
2. Brazil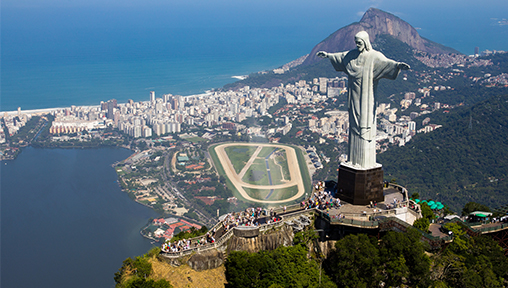 Brazil offers experiences that range from the fascinating natural sanctuaries to the contagious rhythms of Bahia and sprawling sophistication of Rio de Janeiro and São Paulo. Sink your feet into the pristine white sand beaches and dunes of Lençóis Maranhenses national park or scour swaths of rainforest for sloths and howler monkeys as pink dolphins swim alongside your riverboat. In Rio, relax on sweeping strands of golden beaches as magnificent waves hug the shore, with a sliced open coconut in hand, and entertainment provided by teams of Cariocas playing beach volleyball.
Some of the top experiences:
⦁ Enjoy special early morning access to watch the sunrise at Corcovado in Rio de Janeiro.
⦁ Interact with the movers and shakers of the fashion scene of Rio de Janeiro to get a first-hand experience of this growing and exclusive industry.
⦁ Sail privately through the emerald water bay and the hundreds of surrounding islands at UNESCO World Heritage Site, Paraty.
⦁ Enjoy an exclusive bird's eye view of the vast immensity of the Amazon rainforest or the UNESCO World Heritage, Iguazu Falls, via helicopter.
3. Mexico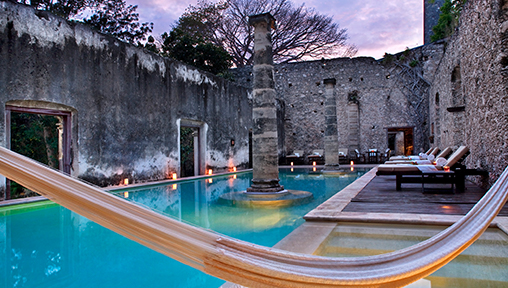 For the first visit to Mexico, start off in Mexico City and include Yucatan Peninsula and its treasure coast. Mexico City has become one of the most cosmopolitan cities in Latin America with hundreds of restaurants, bars, art studios and galleries. The Yucatan Peninsula hosts thousands of archaeological sites that record the evolution of the social and spiritual thought of the great Mayan Civilization. Its archaeological landscapes encrypt unique life histories, forms of existence and understanding of the world coexisting with majestic colonial homes, monuments and monasteries in villages and towns.
Some of the top experiences:
⦁ Go on a street food and contemporary art tour in Mexico City with a leading curator and foodie.
⦁ Enjoy special access to areas in Yucatan not available to the public led by a leading archaeologist and a bird's eye view of ancient Maya sites via helicopter.
⦁ Take delight in a private dinner at a former sacred ground of the Mayas called Hacienda Xocnaceh and experience sunrise in an ancient Mayan temple all to yourself and with private access.
⦁ Search for jaguars, swim with marine species or join an adventurous exploration of one of the biggest caves in the world.
⦁ Visit private workshops of artisans, healers and herbalists in towns and villages with an expert scholar specializing in the Mayan culture.
4. Cuba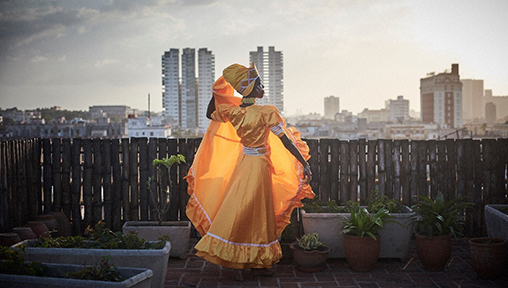 Cuba offers a mesmerizing destination where you can unplug, unwind and appreciate the top-notch arts and sports amid colonial Spanish architecture, classic automobiles, and rural horse-and-buggies. Any Cuban journey must start in Havana. Her faded beauty is legendary, and this is hands down the most handsome city in the Caribbean. Habana Vieja, the old colonial centre is also being spruced up. Socialising is the top Cuban pastime, whether that's domino playing, gossiping, or arguing loudly about baseball. From the Havana belles to the beauteous buildings, there is always something to captivate and beguile.
Some of the top experiences:
⦁ Rumba at Grados with professional dancers accompanied by live drummers.
⦁ Visit Finca Tungasuk, an organic family farm 40km outside of Havana, and learn about the couple who started this farm-to-table project.
⦁ Private studio visit to the best contemporary Cuban artists with International Galleria Continua including Reynier Leyva Novo, Alejandro Campins, Carlos Garaicoa, and Susana Pilar.
⦁ See Havana like the locals do on a Ural motorcycle originally supplied by the Soviet Union for military use.
Blue South Journeys specializes in introducing personalized voyages to Latin America to the curious, educated, and mindful traveller. Their successful joint-venture with Latin Excursions (member of Traveller Made®) comes from an emphasis on boutique services, as well as a dedication to introducing people to the art and culture of Latin America through unique experiences and access. For more info, contact them at journeys@bluesouthgroup.com.