Need to find dance classes for kids in Singapore? If, like most parents right now, you are searching for holiday camps and dance classes for kids, this list of some of the city's best dance programmes will help. Featuring top dance instructors and holistic lessons that teach as well as nurture your kids, here are the top dance classes and camps for kids in Singapore.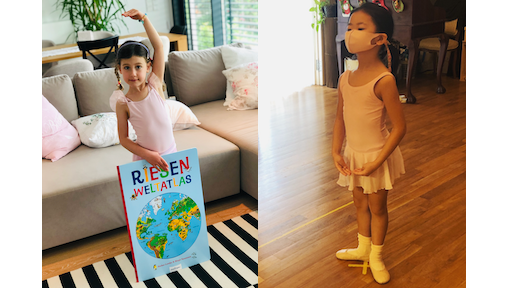 As one of the leading pioneers in online children dance education, The Graceful Swan is a high achieving, holistically-focused school providing international programmes. They provide Classical Ballet and Dance for Kids, Flexibility Stretch for Adults, Holistic Health Workshops and Dance Masterclasses to clients in Singapore, Asia Pacific and Europe.
The Graceful Swan is led by Evelyn Wong, Artistic Director & Head Coach who has over 15 years of experience and fame as a Dance Educator and Artist. Evelyn has an undying passion to help children learn through dance and leads a reliable and competent team of qualified professional dance educators to create a joyful experience for your young ones.
Is your little one stuck at home during the pandemic? Let them learn the timeless art of Ballet and expand their imagination with the Virtual Ballet Storybooking Telling Classes that fuse Classical Music and storytelling to nurture your child's inner genius and cognitive abilities. If you're after  Summer Holiday Camps instead, take a look at the Summer Dance Camp by The Graceful Swan. The Graceful Swan's Coppelia Themed 2021 Summer Ballet 4-Day Bootcamp is offered both online and in-studio as well as via special elective workshops. This boot camp will help to build a solid dance foundation and enhance your child's dancing skills.
What's more, professional video recordings are provided so the whole family can join in the fun. Rest assured your child will be safe as they strictly enforce social distancing and wearing of masks at all times.
Programme: Virtual Story Telling
Focus: Ballet, Creativity, Confidence, Flexibility, Performance Excellence
Ages: 4-12Yr. Duration: On-going, Tuesday and Saturdays. Location: Online, via Zoom
Programme: Summer Dance Camp
Ages: 5-12Yr. Dates: 21 June - 31 July. 
Studio Camps: 9.30 - 11.30am, 11.30am - 1.30pm, Online Camps: 9.30 - 11am, 11.30am - 1pm, Workshops: 9.15 - 10.30am, 10.45am - 12pm. Cost: S$60 - S$350. Location: Virtual and In-person. #03-05, 51 Waterloo Street
Registration via phone: (+65) 8808 7042 or email [email protected]
Vanilla Luxury Readers Perks: 10% Discount for the first online or studio class term when you sign up with a friend or sibling. S$40 for the First Children Ballet Class Trial with an exclusive Ballet Gift. Use Code: 'VanillaLuxury'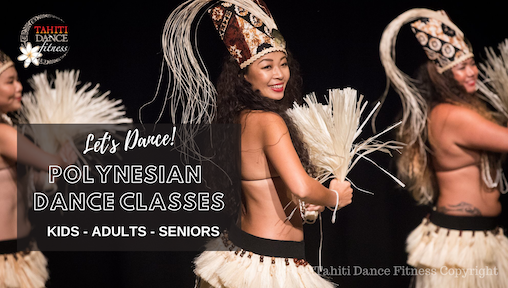 Tahiti Dance Fitness studio was founded in 2009 by Tahitian sisters Lila Evrard and Beatrice Heitiare Caisson who are both passionate about sharing their extensive experience and knowledge in dance, fitness and health.
TDF is a complete physical training program based on the beautiful cultural Tahitian dance "Ori Tahiti" with dance moves combining all the fitness components of a cardio workout, muscular preparation, strength building, balance and flexibility, with grace, femininity, and energy. Discover the beautiful Polynesian dance art and have a great workout!
Tahiti Dance Fitness Classes for Kids are beginner-friendly and open to all ages from toddlers aged 3 to 5 years old as well as kids and teens aged 6 to 12 years old. Improve your child's posture, self-confidence, coordination, musical rhythm, proprioception and self-awareness, emotional expression and social skills.
Programme: Holistic Wellness Kids Summer Camps
Ages: 6-10Yr. Dates: July and August 2021
Conducted by 5 lovely instructors, the wellness camps will involve arts, dance, music, yoga, meditation, self-defence and wellness. Held from 10am - 3.30pm, the camp includes a healthy lunch too.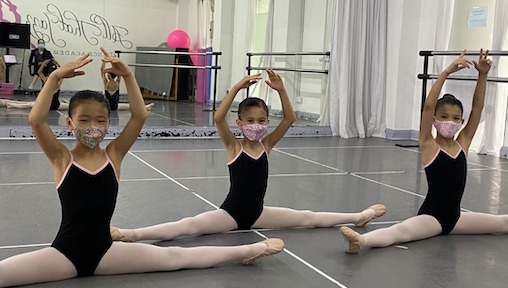 Sign up for a week-long summer season kids' dance camp available from 14 June to 6 August 2021. Specially created for kids aged 3 to 17 years old, the program includes a variety of activities such as learning dance techniques and performing a choreographed dance in a mini showcase at the end of the week while the younger kids aged 10 and below will also get to create their own crafts.
This is an amazing opportunity for kids to have fun, try a new dance style, and get fit while making new friends. Suitable for beginners as well as those with some dance experience.
Dance classes on offer include Street Dance, Acro Dance, Lyrical Dance, Ballet, Musical Theatre, K-Pop Dance and more.
Camp fee: S$350 per student. Each dance camp runs for 5 days at 2.5 hours per day.
Locations: Forum The Shopping Mall, 583 Orchard Road, #02-05 | 10 Winstedt Road, #01-05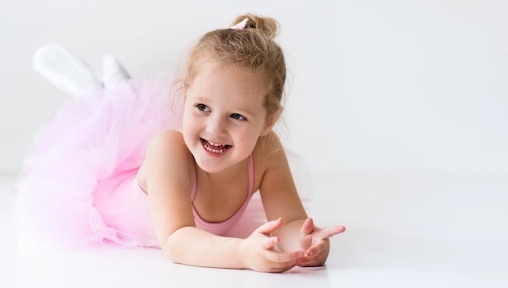 Established in 2017, Elevate Dance Academie inculcates highly versatile and disciplined young children with an impartial and positive environment through the vibrant nurturing of dance.
Elevate Dance Academie's primary focus is to provide quality dance education and coaching in three main genres of dance, namely the Classical Ballet, Modern and Jazz. They also offer a wide range of other dances such as Contemporary and Hip Hop. They instil a comprehensive and interesting mix of dance styles in students with an emphasis on Classical Ballet training as the foundation for all dance styles.
Elevate Dance Academie also encourage and ensure each of their students have the opportunities to participate in: international dance examinations – annually, stage performances, local excursions, overseas immersion programme, local and international dance competitions, guest workshops and intensives programme, pre-professional and competitive training for students with exceptional potential.
Location: 27 W Coast Hwy, #02-01/24 Westway Mall West Coast, Singapore 117867. Phone +65 +6581113601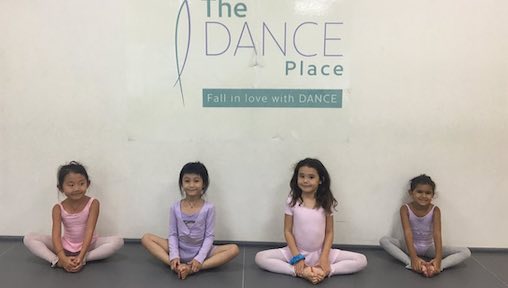 The Dance Place at Forum, Orchard Road is a dance school in Singapore offering various types of dance classes for kids. Founded in 2019 by Emma Hayes-Hudson, Emmanuelle Grizot and Sun Yining, TDP aims to make dance accessible to everyone! At TDP, they understand the importance of involving different training methods, adapting to each student's level and development needs; allowing them to become the best dancer they can be in a hard-working and positive environment. 
And this summer have they got a treat for the young ones! Including 4 day song and dance workshops, street/jazz dance lessons and bringing out the inner pop star in your child, the range of dance lessons for kids at The Dance Place will have you covered - well beyond the holidays.
Programme: 4-Day Song & Dance Workshop
Ages: 5-7Yr. Dates: 28 June - 1 July 2020, 1 - 3 pm. Funtastic workshop for every kid who wants to sing and dance their hearts out. Fee: S$220
Programme: 4-Day Song & Dance Workshop
Ages: 7-10Yr. Dates: 26 July - 29 July, 1 - 3.30 pm. Let your child unleash their inner pop star. They will sing and dance the summer away to fun hits. Fee: S$280
Email [email protected] or call/WhatsApp (+65) 8339 9664 to reserve your spot.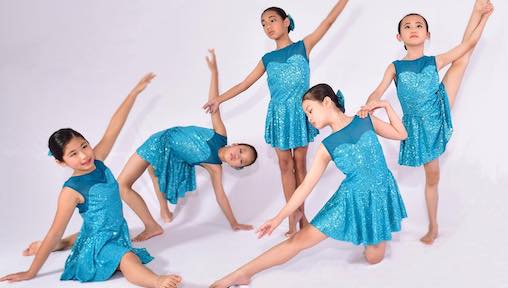 Ritz Dance Studios are all about your growth in and outside of dance. Moved by a mission to inspire a love for dance and a passion for life, they focus on education through dance - developing every dancer's creativity, confidence, critical thinking and character through dance. From the nurturing and positive language used with tiny preschoolers; to engaging the young dancers with props and games; and pushing our teen and adult dancers with challenging dance routines - you'll find they cater to the entire spectrum of age groups. 
So whether you are after Ballet, Jazz, Musical Theatre, Hip Hop, Kpop, Street Jazz and Parent and Child Dance, Ritz Dance Studios will ensure better teacher-student interaction and better all-around progression. 
Carefully thought out to give participants a memorable learning experience, kids make new friends, learn new dance choreographies, get crafty with craft projects, and build their confidence through performances and so much more!
Programme: The Greatest Showman (3-day)
Ages: 4-12Yr. Dates: 23, 24, 25 June 2021, 10am - 12.30pm
Kids will join P.T. Barnum on his adventure to turn his dreams into reality and get inspired by how he goes against all odds to follow his dreams. They will learn Ballet, Jazz and Musical Theatre dance routines and sing to popular songs such as 'A Million Dreams', 'This Is Me', 'The Greatest Show' and more!
Fee: S$350
Programme: Cinderella Camp (3-day)
Ages: 6-16Yr. Dates: 31 May, 1 June & 3 June,  1.15pm - 3.45pm
In this Camp, the popular Disney classic will be adapted into a modern and fun Cinderella story. Kids will learn Ballet, Jazz and Musical Theatre dances. The camp ends with a performance in front of an audience on the final production day at Drama Centre Theatre Stage, National Library Singapore.
Fee: S$350
Register for Ritz Dance Studios Holiday Camps online.