If you are a surfer why not have the both of best words combined into one trip? Not a surfer, but always had a desire to try it out or take some lessons without sacrificing a nice bed? There are more and more people out there searching for the best way to get to the surf while having a luxury stopover.
Imagine perfect turquoise waves peeling in front of you while sipping on the perfect cocktail. How about landing on a tropical island where you know there will be no crowds disputing your waves?
The following are four of the top locations for luxury surfing in 2018.
1. Hawaii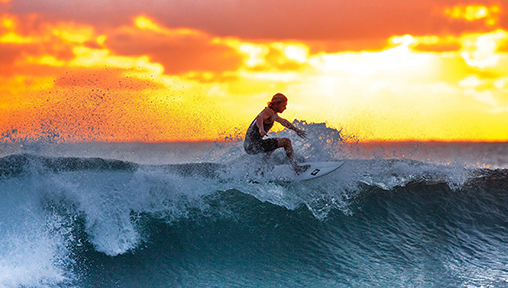 Where it all began. The roots of surfing. On the trail of Duke Kahanamoku, the man who introduced surfing to the world and made Hawaii's waves world famous. This is where the best waves in the world still live. This is also where some of the most luxurious accommodation can be found, making Hawaii a top luxury surfing destination.
Hawaii, different from most common beliefs, is also the perfect destination for beginner surfers or people just interested in trying a surf lesson. Catch the biggest event and most famous tubes in the world at pipeline on the North Shore.
2. Bali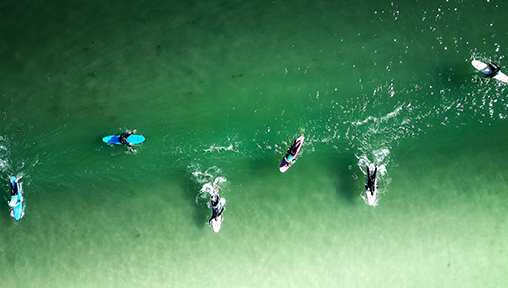 You can have it all - from the best spas to the best waves in the world, Bali never disappoints. Go there knowing where to go and you will always be back. Did we mention it's only 2.5 hours from Singapore?. Bali caters to all levels of surfing from beginners through to pros. World class surf competitions take place here. Bali has some of the most consistent surf in the world and the weather is pretty much good all year round.
3. Gold Coast
This is a must if you want to travel the well-trodden surfer's paths. The most popular part of Gold Coast is called Surfers Paradise after all! Discover perfect surf and beautiful beaches while having some unique resort facilities at your fingertips. Why not combine your luxury trip to coincide with the Quicksilver/Roxy Pro world surfing league event and catch some of the best surfers shredding some epic waves on the Gold Coast?
4. Maldives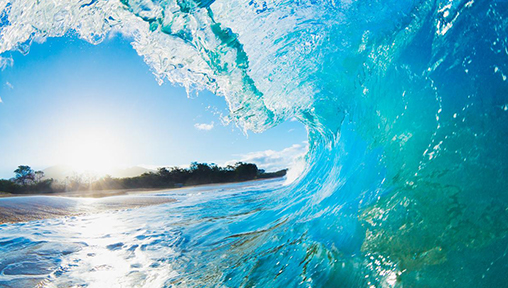 The ultimate destination for luxury lovers, the Maldives also exalts some of the best waves on the planet. A must for the romance-seekers, this should also be on your list if you love surf. If you are trying to get away from the crowds, without compromise on the waves, this is your place!
Mr and Mrs Forbes have now launched their first trips in Hawaii and Gold Coast. Visit www.mrandmrsforbes.com to make your booking!