Canadian fashion label, Joseph Ribkoff has been designing stylish and functional clothes for women around the world since 1957. Joseph Ribkoff's womenswear collections have constantly evolved, meeting the needs of women around the world who lead busy lifestyles but won't compromise on style. Focused on their expertise in solely designing women's clothing, their collection includes dresses for women such as cocktail dresses, fashionable jumpsuits, and even everyday wear.
Here are some fans of Joseph Ribkoff from the United States of America all the way to New Zealand.
1. Jo Holley, TV Presenter, New Zealand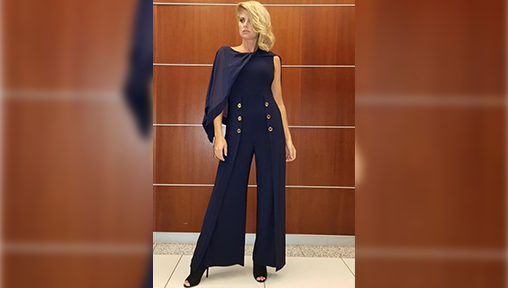 Jo Holley is a TV presenter, emcee, marriage celebrant, voice artist, and owner of events company 'Its All On Media'. From filming under the sea and interviewing on the red carpet to going on adventures, she enjoys sharing her expertise and travel hacks picked up along the way.
The multi-hyphenate star is wearing a high-waisted sailor-inspired jumpsuit with gold accents. It is the perfect piece to make you stand out in the crowd. Available in black and midnight blue colourways, this stunning piece is a must-have for the fashionable woman on-the-go.
2. Amy Delp, Actress, USA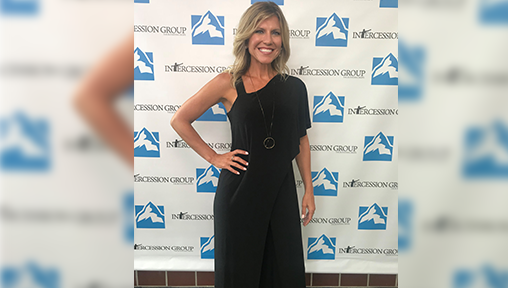 Amy Delp is an American Film Actress coming from the small town of Winona Lake in Warsaw, Indiana. She has appeared in feature films such as OffBeat (2018), Northpaw (2018), and New Life (2016).
Look red carpet-ready with this chic and fashionable one-shoulder jumpsuit. Available in black, midnight blue and cranberry, this jumpsuit is the perfect comfortable piece to look effortlessly classy.
3. Melanie Ng, TV Presenter, Canada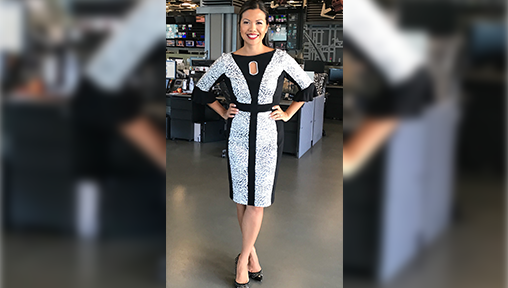 A familiar face on Breakfast Television and CityNews Toronto, Melania Ng is a TV presenter, reporter and anchor. With a passion for news and current events, she has been reporting on local, national and international stories since 2008. From moderating political debates to anchoring Toronto International Film Festival red carpet coverage, Melanie's biggest strength is her versatility.
Just like Melanie, want a dress that effortlessly makes you look put together? Femininity and sophistication come together in this beautiful printed jacquard dress with silver accents on the neckline. The ruffle statement sleeve adds an element of elegance and style to this conservatively sexy piece.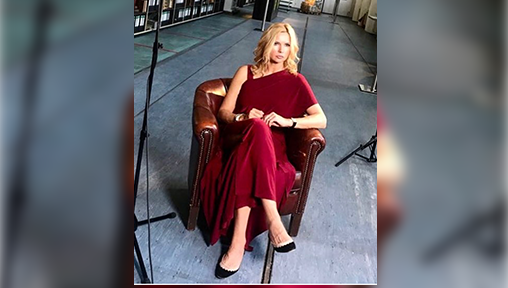 Veronica Ferres is a German Actress who has worked in German TV productions and films as well as English feature films. In 2012, Veronica founded her own production company, Construction Film GmbH.
You too can make a statement with this versatile jumpsuit, perfect for a night out in town! Available in black, midnight blue and cranberry, this jumpsuit is the perfect piece where comfort and class come together.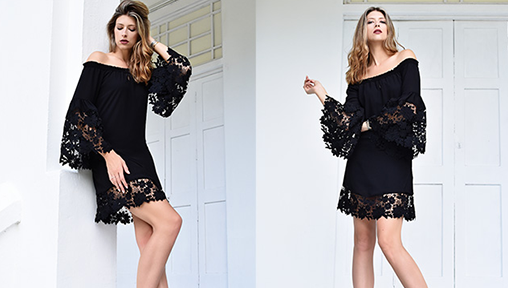 The lady who is in front of the camera lens as much as she is behind it! Sabrina Sikora is a model and professional fashion photographer. This stylish mama opened First Wife Studios in 2015 and now runs the studio as well as a style and photography blog.
This gorgeous off-the-shoulder everyday dress with detailing on the sleeve is the perfect dress for any spring event and is sure to make you stand out in the crowd!
Joseph Ribkoff is available at Level 3 of Takashimaya Department Store, Orchard Road.