Ideally situated at the heart of Kuala Lumpur, discover Hotel Maya, a five-star boutique urban resort with breathtaking views of Kuala Lumpur's skyline.
Sleep Like Royalty at Hotel Maya
Hotel Maya offers free early check-ins to all guests with a 24-hour advance notice, which was wonderful after having taken a red-eye flight.  You will be surprised to learn that Hotel Maya not only has the typical drink and food menu, but also a Pillow Menu.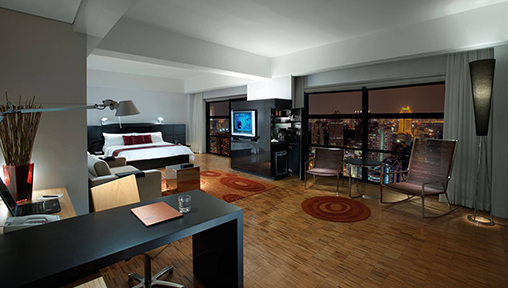 Upon request, you will have the choice of a range of pillows from Feather, Hollow Fill, Non-Allergic, Contour or Buckwheat. We chose the buckwheat pillow; also known as the "Pillow of Miracle" as we learned that the pillow has been used for the relief of headaches, neck pain, low back pain, muscle tension, stress, sleeplessness, snoring
This made Hotel Maya unique along with every room being equipped with the Medklinn Air Sterilizer that is the latest technology to remove all airborne pollution, particles and odours. Needless to say, you will wake up feeling like royalty and ready for a night out in Kuala Lumpur.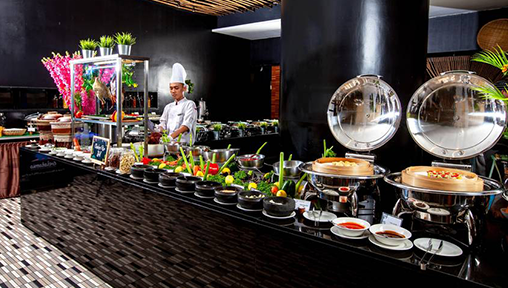 Upon waking up, we headed to Maya Brasserie which has all-day dining and had our first meal of the day. It was great to be able to try the best of local Malaysian and also our regular International dishes.
For lunch, we visited Still Waters which focuses on a contemporary dining experience with strong Japanese influence known as 'Sosaku' cuisine, which means creative modern cooking. 
For special occasions or for a more intimate meal, Hotel Maya introduces a personal chef service in the comfort of your suite.
Dinner is specially brought up to your suite, and our Chef will personally prepare and plate your meal. Your personal Chef is able to prepare sosaku or modern Japanese cuisine from Still Waters, or delectable Malay cuisine from Maya Brasserie. To enjoy this personal chef service, guests will need to make a reservation three days in advance.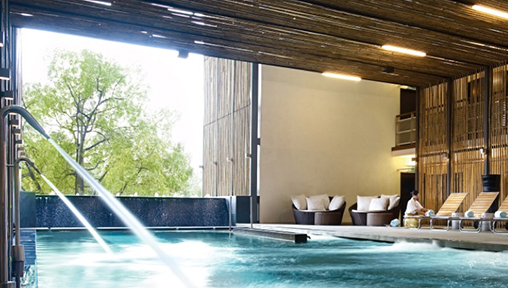 Set aside a day of pampering and enjoy the Anggun Spa at Hotel Maya as it offers a wide range of services from facials to bath and body treatments. Take a dip in the only Hydrotherapy pool in Asia located within the hotel. The water jets target the neck, shoulders and body for a relaxing, toning and stimulating experience. For your regular workout, sweat it out at the gymnasium. There is a fitness studio adjacent to the gym where alternative workout classes such as yoga and pilates are held regularly.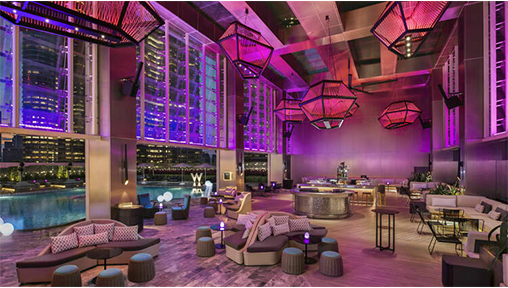 Whenever visiting a big city, it is a must to find a great spot to admire the city's skyline. We indulged in some happy hour cocktails and food specials at the Sky Lounge at Hotel Maya which overlooks the Petronas Twin Tower.
Head out to the WET Deck for an up-close photo of the Petronas Twin Towers, we promise you it will be an Instagram-worthy shot! This is the spot to see and be seen. We ran into a bunch of celebrities to politicians here and were welcomed by the locals who were eager to show us the best of Kuala Lumpur.