The bohemian look is one that never goes out of trend. Bohemian is a style with roots alluding to peace, women's liberation, and a whole lot of free love. This Spring 2016 is all about bohemian fashion or as now called, boho-chic. Bohemian fashion revolves around embracing a free-spirited attitude. The best part about bohemian fashion is that you truly get to personalise it and make it unique to your own individual style. Vanilla Luxury tells you how you can add the bohemian-chic touch to your wardrobe this season.
Clothing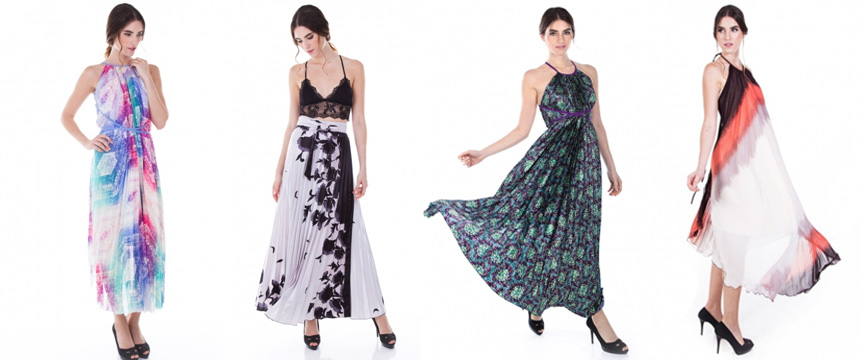 Image Credits: Pleatation
Bohemian clothing is all about less restrictive and loose clothing made from natural fabrics. Fashion comes in all patterns, colours, lengths, materials and styles. Maxi skirts, kimonos, tunic blouses, knit cardigans and sweaters are all key elements of any bohemian wardrobe. Pleatation, is one of our favourite bohemian-chic fashion brands.
From designing, to production to selling, everything about this pleat-specialist is done in Singapore. For the love of everything pleated, visit Pleatation.
Jewellery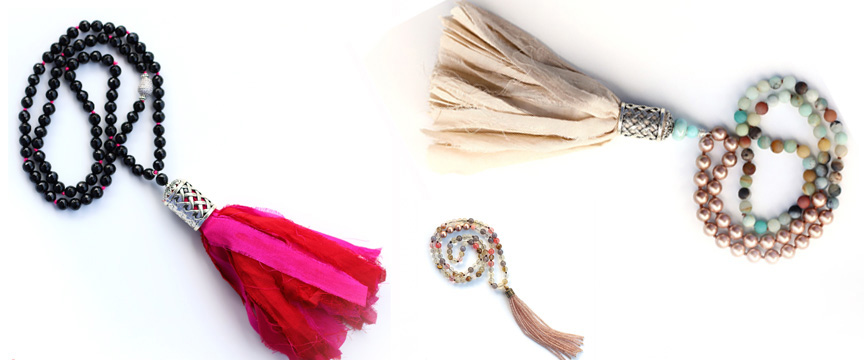 Image Credits: Lustre Jewellery
When it comes to bohemian jewellery, the more unique, the better. Multi-strands of beads, several bangle bracelets, large dangling or large hoop earrings are your go-tos. The key is to find pieces made from natural elements like wood, coral, turquoise, feathers or suede. Lustre Jewellery, a home-grown Singaporean brand has recently launched their bohemian range. Take a close look at their collection and you will see how tassels have overpowered this collection. Tassels and bohemian fashion share a very close connection, whether it is Gucci, Prada or Chanel, all these high-end fashion brands have made it a point to incorporate tassels in their bohemian-inspired collections. Visit them at their showroom or browse online to see more of their latest collection.
The Lustre Jewellery showroom is located at 115 Amoy Street, #04-00, Singapore. Mention code BOHO10OFF to receive a 10% discount on your purchase. (valid until April 5, 2016) 
Bags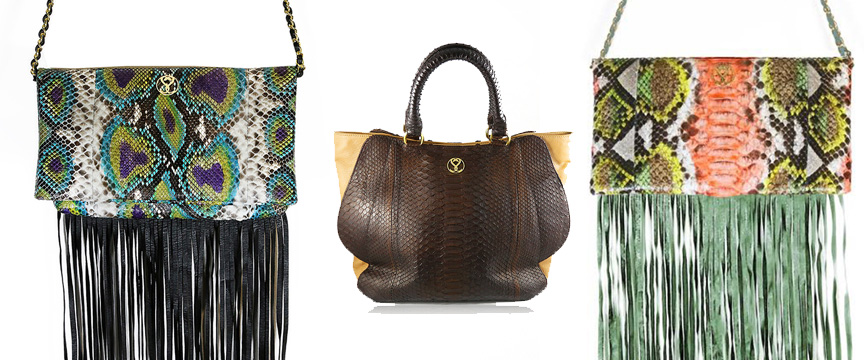 Image Credits: House of Sheens
Oversized bags are all you need to add to complete your bohemian look. Having a reliable and fantastic collection of bohemian accessories is the key to tying your outfit all together. House of Sheens' latest collection features a series of fringe bags that are sure to complete your bohemian look. Visit them at their showroom or browse online to see more of their latest collection.
The House of Sheens showroom is located at 115 Amoy Street, #04-00, Singapore.
Hair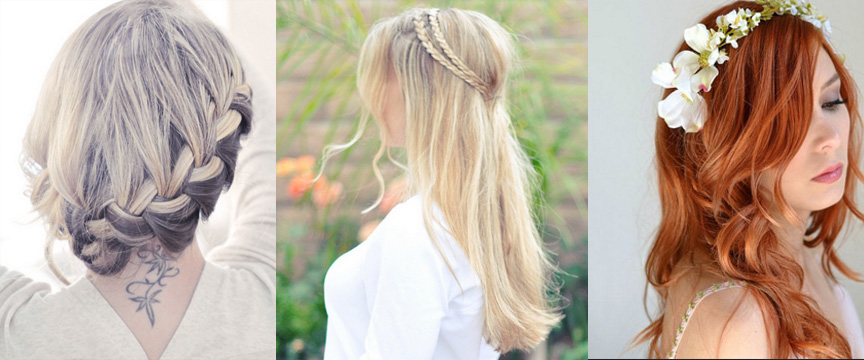 Image Credits: Maegan Tintari, Faylyne,  
When it comes to styling your hair, the options are limitless. Loose, bouncy and flowing hair or braids, but also if you are not having a great hair day, you can always hide those locks under a floppy brimmed hat or accessorise with headscarves and head bands.
Makeup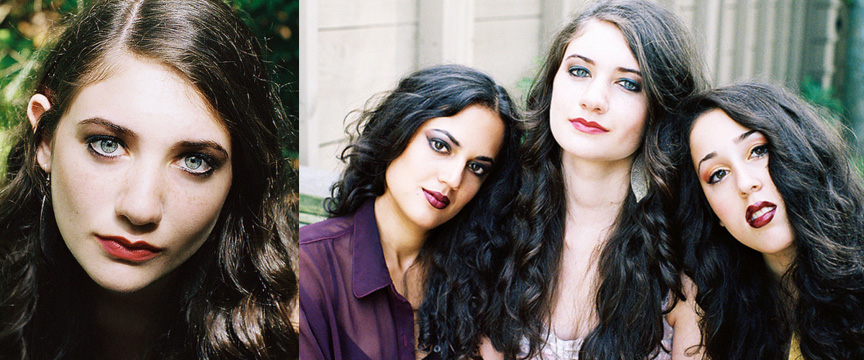 Image Credits: Laura D'Alessandro
The reason why the bohemian look has had a following for decades now is because of the versatility it offers for all occasions. Now a day look will be totally different from a night look but the essentials remain the same. When it comes to boho makeup, less is always more. The point is to bring out your natural glow so play with neutral tones and stick to sun-kissed looks, soft-pink lips and a light brown smudged eyeliner.
Shoes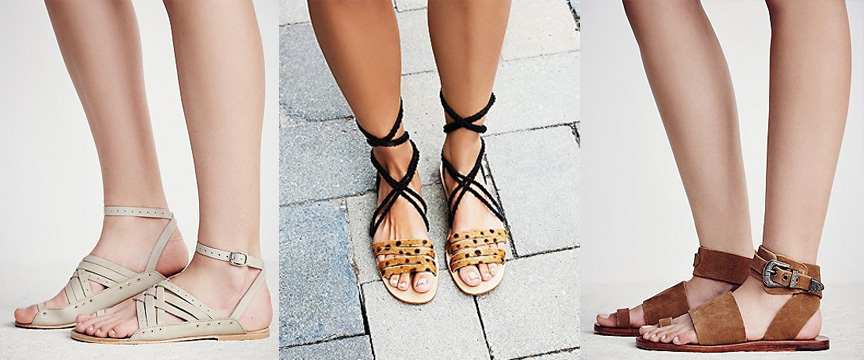 Image Credits: Free People
If there is a type of footwear that screams out bohemian chic, it is wrap sandals. They are God's gift to every woman – they are light on the toes, yet they still look polished and fashionable. When choosing your wrap sandals remember to look for styles that are easy to slip on and off. There is nothing more troublesome than a pair of shoes that take five minutes to get on and off.
Free People always carries a wide range of wrap sandals, visit their website and shop online to have your wrap sandals fix delivered to Singapore.