You know how much we love local, homegrown brands at Vanilla Luxury. A treasure trove, this city is teeming with gorgeous talent and the Sol Sisters are ones we can't get enough of!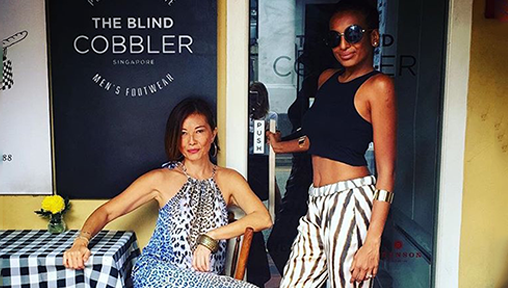 Ming Storm and Patricia Duff started Sol Sisters together
Sol Sisters is the story of two friends. Ming Storm and Patricia Duff who decided to share their love for fashion and started the venture as an umbrella to bring in luxury fashion clothing and jewellery. Carrying a luxury beachwear collection for the woman who is comfortable in her own skin, they house affordable luxury brands with gorgeous prints and designs made in Italy
You have probably seen one of their popular brands Samui Beach Goddess, on a day about town or at a stunning resort somewhere! Sol Sisters have a long and loyal following consisting of some of the well-known faces in the region. A listers and models alike, here are a few key pieces worn by some of their favourite customers.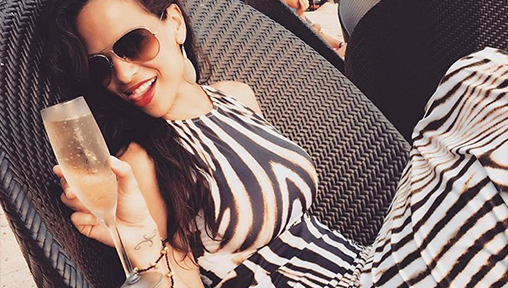 Since arriving in Singapore in 2011, Sarissa has become one of the most influential and recognizable players in Singapore nightlife. Having worked with the biggest names in the hospitality industry, there's little wonder that when it comes to holidaying, Sol Sisters are a firm favourite for Sarissa.
Cindy Bishop in a Mykonos Kaftan in Pink Flowers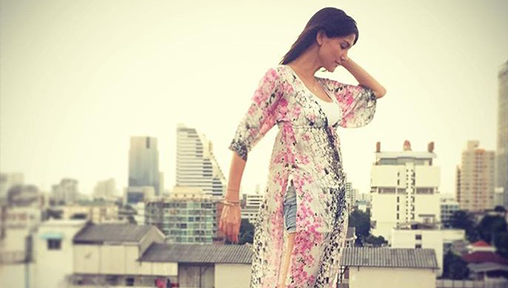 Actress, Supermodel and now Host of Asia's Next Top Model, Cindy Bishop clearly loves keeping up her style quotient – off ramp too. Beautiful in the Mykonos Kaftan in Pink Flowers, this is as dreamy as resort wear gets!
Shabnam Melwani in Maldives Beachwear in Zebra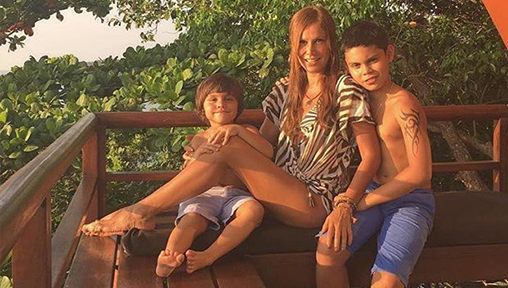 Founder of SunMoonRain, a collection of delicately handcrafted positive energy & healing stretch bracelets, Shabnam has charmed a global audience through her entrepreneurial prowess. When taking time off her busy schedule she adores the collection at Sol Sisters and is often seen sporting one of their key brands.
Love what you see? Buy a statement piece from the Sol Sisters via their Facebook page (they ship worldwide!), @wearesolsisters or at 8 Jalan Ria Singapore 359067. Alternatively look out for The Designer Collective Pop Up, 7 Grange Road on 11th & 12th May, 10am - 9pm.