You can now capture images through your sunglasses!
Snapchat has recently unveiled a revolutionary sunglasses, Spectacles 3. A redesigned version of its augmented reality sunglasses, limited edition Spectacles 3 boasts a sleeker and slimmer look with round glasses and dual 3D cameras.
Snap It
More often than not, while enjoying beautiful moments, we either forget or take too long to get our phones out to capture the memory. This hands-free camera now allows you to easily capture photos and videos by tapping a button on top of the glasses. With two HD glasses on either side of the frame, Spectacles 3 by Snapchat captures depth and dimension the way your eyes do. 
Sync to your Phone
Photos and videos wirelessly sync to your phone, where you can reimagine your favourite moments with a suite of 3D Effects on Snapchat.
3D Filters
Add new lighting, landscapes, and other magical effects to an entire scene with a swipe.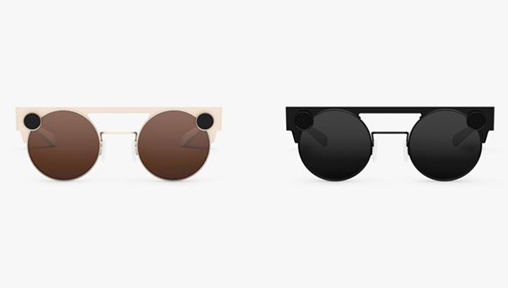 Design of Spectacles 3 by Snapchat
Precision-crafted from a single sheet of lightweight stainless steel, Spectacles 3 by Snapchat is engineered for elegance, durability and comfort.
Talk about elegance and comfort! Available in the colours carbon (black) and mineral (beige-gold), Spectacles 3 has a strong, lightweight steel frame with adjustable tips and round tinted lenses to protect you from the sun.
Recharge Wherever You Are
The full-grain leather case, which serves as a charging port as well, can store up to four charges at a time.
The full-grain leather case expands to safely store your Spectacles 3 in its microfiber interior and can be folded flat when not in use. Spectacles 3  by Snapchat and it's accessories are not water-resistant.
Pre-order can be placed online and Spectacles 3 by Snapchat will go on sale this November for USD$380.