Feeling like you need to rejuvenate, refresh and revive? Pamper yourself at one of these heavenly spas and wellness retreats located in isolated resorts, or private islands with stunning beaches and views of the sea.
For a much needed peace of mind, these wellness retreats offer massages, facials, body scrubs, Asian medicine therapies, ancient traditional beauty treatments, healing sessions and more. Find one that liberates your mind and indulges your senses; your journey to a luxurious experience begins here.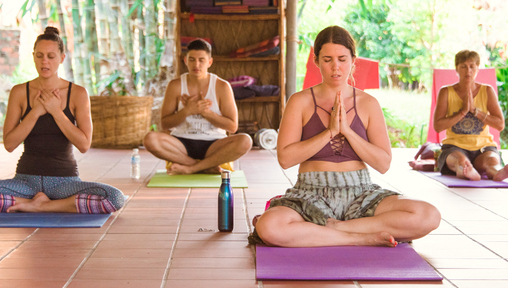 It is time to free your mind and be one with nature! Located in tranquil Kep, Cambodia, a town known for its beautiful mountains, jungle and ocean views, Vagabond Temple, a yoga, meditation and healing centre, is the perfect wellness retreat for you to relax and rejuvenate. 
 A safe wellness retreat space for you to reflect and reconnect with yourself, Vagabond Temple has a well-rounded and supportive community as you heal, grow and meet like-minded people from around the world. 
 With experienced teachers, daily wellness schedules and three healthy vegan meals, regain your balance and inner harmony with confidence. Engage in dynamic and powerful yoga classes, focusing on different areas of the body. Dive into the core of your being with a variety of meditation practices and  explore  philosophy  topics from different spiritual traditions. 
If you're looking to enrich your wellness retreat, Vagabond Temple also provides special retreats such as a three-week Holistic Healing Training, where you get to develop the healing power of the body, mind and heart, and a 200-hour Yoga Teacher Training. 
There are also Reiki Healing Courses, learning gentle hands-on technique for relaxation and emotional re-balancing, and a Detox Cleanse Program, allowing your body and mind to rest. Your experience will be holistic and transformative.
 Feel your ultimate best at Vagabond Temple's wide selection of holistic healing sessions which include but are not limited to various forms of massage, Ayurveda Treatment, and personal life coaching.
 For more information or booking request, visit www.vagabondtemple.com or on Facebook and Instagram @VagabondTemple.
 A minimum of 5 nights is required for a full and holistic wellness retreat. 
 Vagabond Temple, 33 Pepper St. Kep, Cambodia 1800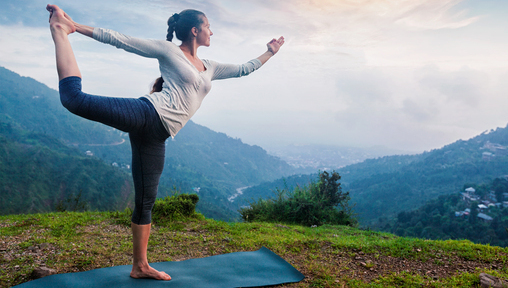 Nestled within a verdant expanse of lush greens overlooking the azure wares of Mawal Taluka, Fazlani Natures Nest is an abode where nature truly comes home. A wellness retreat and a rejuvenating holiday experience awaits you as Fazlani Natures Nest offers a 3-night Body Purification and Detox Program based on the Ayurveda principles of medication through the concept of Panchakarma. 
With Ayurveda treatments, early morning yoga sessions, daily therapeutic treatments, daily sauna with detox bath, meditation, and a customized diet plan, you get to cleanse your body of toxins and heavy metals as the detoxifications targets not only your body, but also encompasses your mental and emotional well-being too. 
For a more relaxing wellness retreat, try Fazlani Natures Nest's 5-night Rejuvenation Program, which includes early morning yoga sessions, evening meditation sessions, daily therapeutic treatments, daily sauna with detox bath, an hour hobby session, choosing from pottering, painting, milking the cow or reading to children, and a customized diet plan.
For more information, you can reach out to them at: [email protected]. 
Fazlani Natures Nest, Takwe (BK), Maval Taluk, Near Lonavala, Pune, Maharashtra 412 106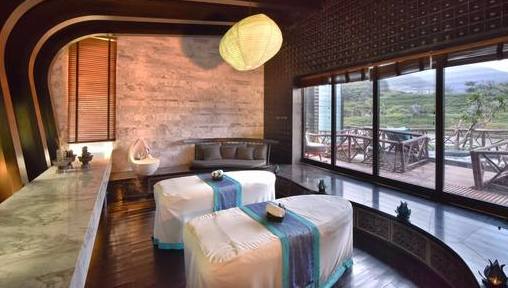 Intercontinental Danang Sun Peninsula Resort, Vietnam
Crafted from healing wisdom passed down through generations, award-winning HARNN Heritage Spa focuses on restoring the natural balance of the body and mind. Inspired by the practice of traditional Asian medicine and naturopathy, each HARNN treatment at this wellness retreat only uses the finest botanical ingredients to create restorative harmony and health.
Find your element through the Journey of Marble Mountains package! Start out with a personal consultation and filling out a questionnaire filled with questions ranging from your health to your favourite food and even your greatest fears. After finding your natural element, your therapist will create a bespoke natural oil blend that suits you best. 
You will then go through Dong Y treatment on warm bed made from Danang's famous marble. With traditional Vietnamese medicine, Dong Y, a medicine originating from Chinese medicine, you will be able to focus on restoring balance between yin and yang, and finding harmony among the Five Elements: Wood, Fire, Earth, Metal and Water. 
Complemented by skillful techniques of professionally-trained therapists, this wellness retreat gives you the ultimate pampering and relaxation you well deserve. Taking luxury a step further, the spa also provides treatments at the Sun Peninsula VIP Departure Lounge of Danang International Airport ensuring that you are well looked after during all stages of your wellness retreat stay.
Intercontinental Danang Sun Peninsula Resort, Bai Bac, SonTra Peninsula, Da Nang, Vietnam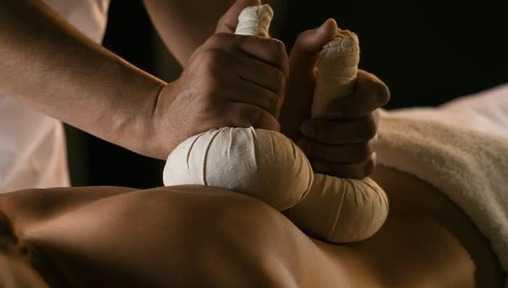 The Ritz-Carlton Langkawi, Malaysia
Spa rituals at The Ritz-Carlton Spa, Langkawi is the island's only overwater spa accompanied by the sparkling Andaman Sea and rainforest. The spa rituals have been inspired by the indigenous healing and beauty ceremonies practiced by local shamans on the Island for thousands of years. The rituals have been created to restore equilibrium within body, mind and soul with an infusion of traditional local elements.
Choose from a wide range of treatments during your wellness retreat stay. Try the "Mandi Bunga", a purifying and restorative full body experience to dispel bad energy and bring about a sense of calm and relaxation, or "Mystical Ocean and Earth Ritual", a joint synergy of Langkawi's rich natural treasures of the rainforest and ocean to nurture and nourish the body and mind.
For a body soothing treatment, go for the "Lulur Hammam Experience", centuries old and a traditional ritual that deeply cleanses and regenerates the skin, with a full body foam massage, before finishing with a refreshing and a deeply relaxing scalp treatment designed to melt your stresses away.
This wellness retreat is home to five cocoon-shaped pavilions which float above the sea and have been designed to resemble Malay Bubus or the intricately woven fish traps that have used by local fishermen for centuries. Connected by over-water walkways, each pavilion is surrounded by a circular platform with breathtaking ocean views. 
The Ritz-Carlton Langkawi, Jalan Pantai Kok, Teluk Nibung, 07000 Langkawi, Kedah, Malaysia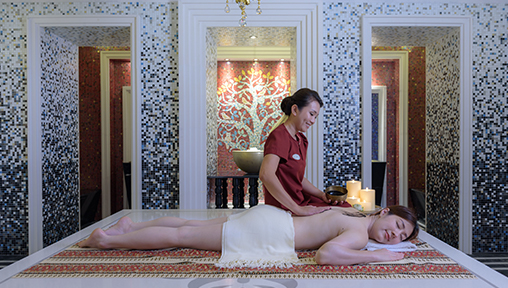 Located at the majestic Cape Panwa, Amatara offers guests Asia's best coastal view in Phuket. The first and only award-winning luxury destination spa in Phuket, Amatara offers an all-inclusive program combining accommodation, organic and nutritional food at their dedicatedly healthy restaurant, The Retreat.
The Retreats focus on detox, yoga, weight management, couple, fitness, relaxing spa as well as total-tailor made program. All Amatara programs at this wellness retreat include the unforgettable Thai Hammam Experience that brings together traditional Turkish and Moroccan bathing practices with the wisdom and gentleness of Thai spa therapies.
A 'gentle' version of the traditional Hammam, the treatment involves a series of stages for cleansing, rejuvenating, and relaxation. The process also consists of an alternation of cold and warm temperatures with water, steam, heated stone beds, ice application, and sauna. Traditionally recognised as stimulating detoxification, sauna and steam are the methods of hydrotherapy and helps with raising body temperature and increases blood circulation to the skin's surface.
Amatara Phuket, 84, Moo 8, Sakdidej Road Vichit Muang Phuket 83000, Thailand