If one of your New Year resolutions is to embrace healthy living, then must we introduce you to Sobah, a non-alcoholic beer. A clever word play on 'sober', puns aside, the word 'bah' also means place, adding more depth to the story as Sobah positively is going to replace alcoholic beverages in your lifestyle.
Clinton Schultz, a health and organisational psychologist and also the man behind the Gold Coast's first Aboriginal Australian food truck admitted his own love for alcoholic beverages but it took one Christmas evening and his funny behaviour with intoxication for his younger one to ask him to "stop drinking the silly drink" which he did, but his quest to soothe his beer-craving taste buds led him to brew a non-alcoholic beer with indigenous Aboriginal native produce.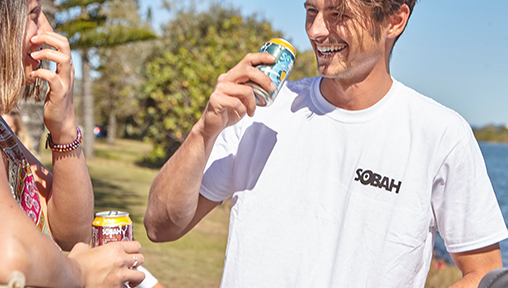 Sobah currently caters two different flavours; one is fresh and citrusy with a distinct hop aroma and flavour called Lemon Aspen Pilsner; the second one is called Finger Lime Cerveza with mild zest, a touch of tang, contrasting a sweet yet nutty backdrop. However, a third flavour - Pepperberry Nature - will join the league of Sobah's next month.
Not only are they brewed with bush-tucker ingredients but the drink pairs well with Tjapukai's lunch and dinner dishes. Whether it is bush-spiced fried cuttlefish, marinated crocodile skewers or beef cooked in the bayngga, a traditional underground oven.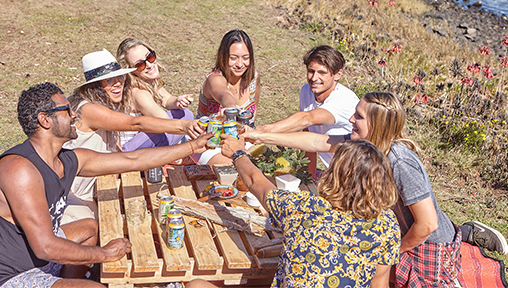 "We wanted the label to say that we are Aboriginal, Australian and have a story to tell," says Clinton Schultz. Promoting integrated health with Sobah he aims to change the misconception about Aboriginal people being drunk and to put the theory of shooting two birds with one stone, he also intends to convince people that socialising can occur without any ailment from traditional alcoholic craft beers.
Schultz acknowledges the peer pressure of drinking alcoholic beers but also stands as an example by personally staying sober while socialising with a non-alcoholic beer beverage.
Visit Sobah to know more!