The Singapore Yacht Show is just around the corner and while luxury yachts worth millions of dollars are the main attraction of the event, the yacht toys on display are just as impressive. In an attempt to gain a better understanding of the exhibitions and events surrounding Southeast Asia's premier annual yachting and boating event, we take a look at the finest yacht toys available to view this month.
Quadrofoil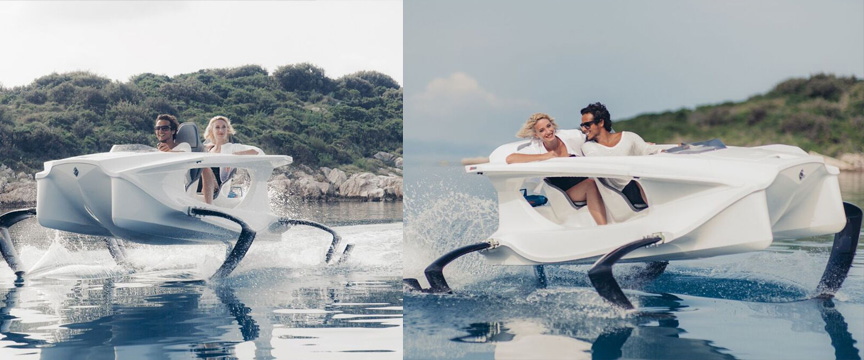 Image Credits: Quadrofoil
Making its first appearance in Asia will be the Quadrofoil, an eco-friendly Jet Ski which will have heads turning as it slices through the water, raised on four hydrofoils. The Quadrofoil is equipped with an all-electric outboard motor, making sure that not a single drop of oil enters the environment. No waves, no noise and no emissions, this rad Jet Ski is one to look forward to.
C-Explorer 3 by U Boat Worx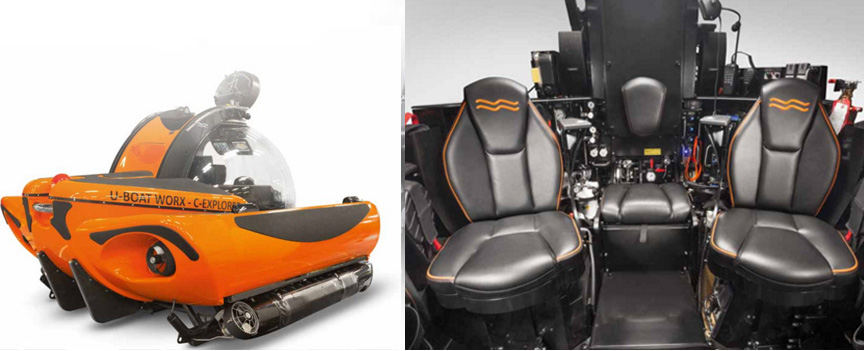 Image Credits: U Boat Worx
U Boat Worx, a Dutch luxury submarine manufacturer will be presenting a three-person submarine that can carry passengers to a depth of 1,000m in a fully air-conditioned and spacious interior. The new design of the sub to be configured with a variety of optional accessories includes underwater navigation systems and high-definition video cameras. With an unobstructed 360-degree view under the sea in an unparalleled comfort and manoeuvrability, this is the ideal toy that will keep everyone on the edge of their seats.
Supratechnic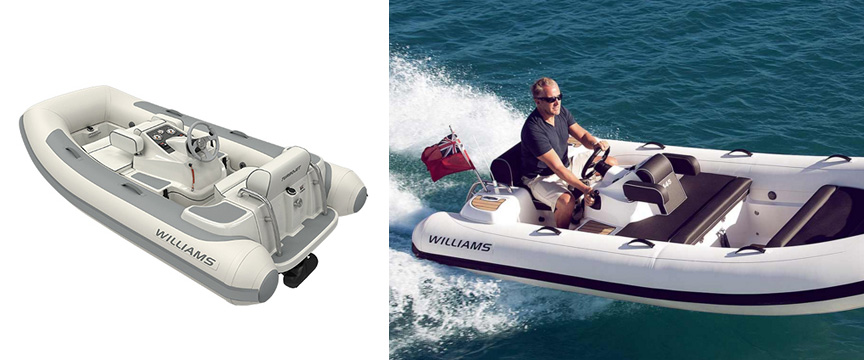 Image Credits: Supratechnic
Prevailing exhibitor, Supratechnic, is coming back with a larger presence than ever, boasting an even greater array of Jet Skis, amphibious vehicles and outboard engines. One of which is the Williams turbojet 445 - with comfortable seating for up to six persons and a mighty Textron engine, this turbojet will make high-speed coastal cruising extra fun for you and your group of friends. Snorkeling, wakeboarding, or any kind of fun under the sun - this sleek turbojet is something we are eagerly awaiting to see. 
Now entering its sixth edition, the Singapore Yacht Show will take place from April 7 - 10, 2016. Set to be the biggest yet, the show provides a unique opportunity to discover some of the world's finest superyacht and international yacht brands in an elite social setting. Held at the award-winning ONE°15 Marina Club, this exclusive event epitomises luxury lifestyle, bringing together world-class yachts, glamorous parties, high-end entertaining, and an enviable range of prestige products and brands - supercars, fine dining, beautiful timepieces, hand-crafted jewellery and some of the region's most luxurious waterside.
The Singapore Yacht Show is definitely a weekend you shouldn't miss. Drop us an email at hello@vanillaluxury.sg to receive 20% discount on admission price. Also, do not forget to join our giveaway to get a chance to win 2 free passes for the Singapore Yacht Show.