As we learn more about the beauty products we use, we are increasingly more discerning with our hair product choices and want even more from our hair care products. Coupled with the restricted mobility to visit hair salons, hair care products that will let you achieve healthy-looking, salon-grade tresses in the comfort of your homes are in higher demand.
Sephora is introducing more hair care products across more steps in our hair care routine, ranging from scalp exfoliators to post colour-care to hair tools and devices that will enable you to enhance and power up your hair care game.
Check out these new hair heroes launching at Sephora this February!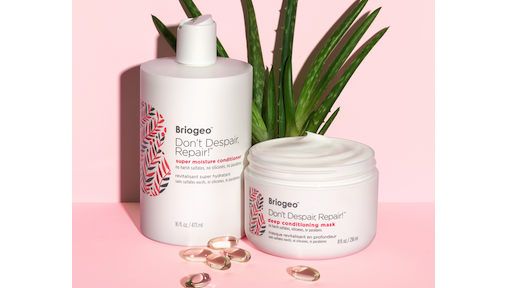 Briogeo's Don't Despair, Repair! Super Moisture Conditioner
Clean beauty is simple. It's the beauty you want, minus the ingredients you might not. When you spot the clean seal at Sephora, you can be sure that the brand's product is formulated without Formaldehydes, Oxybenzone, Sulphates and other ingredients you'd most like to avoid.
The Briogeo's Don't Despair, Repair! Super Moisture Conditioner is a daily, clinically proven, super moisturising conditioner that strengthens dry, damaged hair and helps prevent future breakage.
It is made from 95% naturally derived ingredients such as micro-encapsulated argan oil, algae extract and essential vitamin panthenol. The conditioner also contains Briogeo's proprietary NOVA Complex® that fortifies, nourishes, and protects. It is best used between your regular Deep Conditioning Mask routine for enhanced results.
Retails at SGD 89 from Sephora.sg.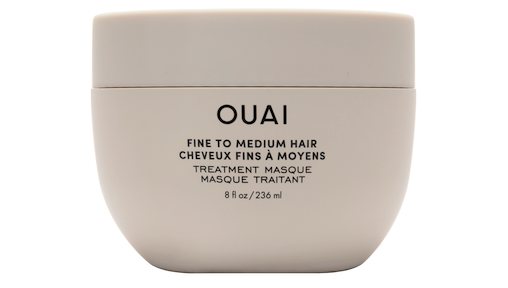 Ouai's Fine to Medium Treatment Masque
If you have frizzy hair, tame those tresses with Ouai's Fine to Medium Treatment Masque that instantly restores hydration, calms frizz, and strengthens fine to medium hair.
Concerned with dryness due to damaged hair, split ends or breakage? This hair mask also helps repair damage and add shine to fine or medium hair with shea butter, panthenol, and hydrolyzed keratin. The protein strengthens the hair to prevent further breakage; shea butter hydrates and softens; and panthenol restores shine.
Works whether you have straight, wavy, or curly hair. Even safe for colour-treated or chemically treated hair. What else? You'll come out of the shower smelling great since the hair mask is scented with Melrose Place, a rose fragrance with hints of bergamot, lychee, cedarwood, and musk.
Free of parabens, formaldehyde, formaldehyde-releasing agents, phthalates, mineral oil, retinyl palmitate, oxybenzone, coal tar, hydroquinone, sulfates SLS & SLES, triclocarban, triclosan, and contains less than one per cent synthetic fragrance. It is also gluten-free, cruelty-free, and comes in recyclable packaging.
Retails at SGD 32 from Sephora.sg.
Your hair and scalp have different needs. The Virtue Exfoliating Scalp Treatment addresses your unique and continually evolving scalp microenvironment by exfoliating and removing dirt, oil, and dead skin cells. Using a light whipped crème formulation, the treatment also rebalances and conditions without adding residue, leaving your hair silky smooth.
What does it contain? Kalahari melon oil and jojoba oil which provide moisture balance; Alpha Keratin 60ku that nourishes and repairs hair with each use;  Papain and Bromelain, fruit enzymes that perform like AHAs, provide gentle exfoliation to unclog pores and optimize follicles; and Rice exfoliator gently which buffs away dead skin, impurities, and residue on the scalp. 
After shampooing and rinsing your hair, apply the Virtue Exfoliating Scalp Treatment to scalp and hair, massaging thoroughly with fingertips for approximately 2–3 minutes. Smooth through to the ends and rinse thoroughly; a double rinse is recommended. Your scalp should feel fresher, soothed and healthier after about a week.
All virtue products are free of parabens, sulfates, phthalates, synthetic colours, and dyes, and are safe for colour treated hair. Also, gluten-free and cruelty-free.
Retails at SGD 46 from Sephora.sg.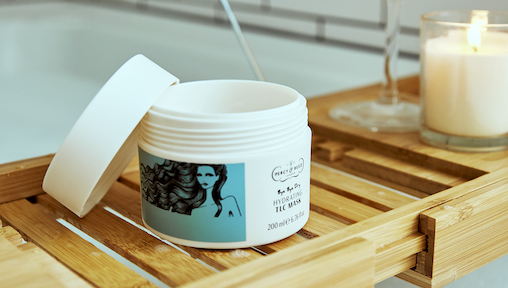 Give your hair a pampering treatment with the Percy & Reed's Bye Bye Dry Hydrating TLC Mask that rehydrates, soothes and leaves hair looking luxurious.
Time to big up the hair self-care, literally! This best-selling hydrating treatment mask has been upgraded with a new name, fully recyclable packaging and boosted to a bigger size for that extra dose of TLC we all need right now. It's super important to regularly use a hair mask to keep hair healthy and strong. Add this pampering hair treatment into your weekly regime and enjoy 10 minutes of me time – you deserve it!
If you have dry, parched and damaged locks, use this treatment for 10 minutes for an intense boost of moisture, thanks to the multitude of conditioning ingredients including coconut oil, aloe and marshmallow root extract. The combination of all three powerhouse ingredients help soften and hydrate the hair from root to tip, all whilst restoring that oh-so-healthy shine. The easy-rinse formula won't leave the hair feeling heavy or weighed down either. It really is the ultimate treat for all hair types (and people) that are tired and in need of a restorative boost. The perfect addition to your bathroom shelfie!
Retails at SGD 40 from Sephora.sg.