Winning the trust of Geishas is no simple matter but photographer Philippe Marinig has gained entry into the private world of geishas in the Gion quarter of Kyoto, the renowned center of this age-old profession.
Published by Gatehouse, Secret Moments of Maikos showcases images shot by Philippe which are much more than just painted faces, perfect kimonos and the stiffened shells of hair. In the book, you will notice the mischievous glances instead of those cajoling smiles imposed by the trade – smiles from the heart instead of ones that are priced-by-the-minute – and fleeting moments, like when tiredness is apparent, when deep-throated laughs ring clear and when fidgeting — completely forbidden by the constraints of good manners and gestures that enshrine the geishas — is undeniable.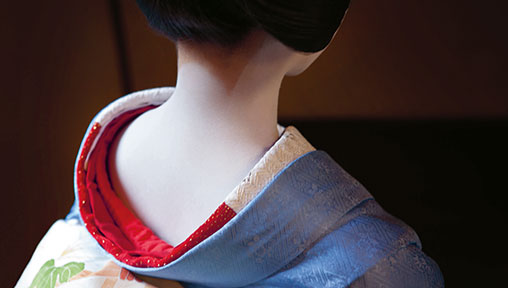 Rouged lips forgotten – clear spring water. Chiyoni (1703-1775)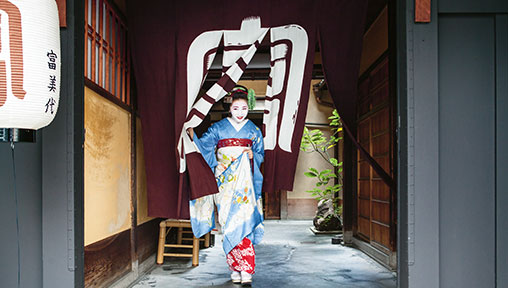 A flower of yugao half-open with deep plaits - Sugita Hisajo (1890-1946)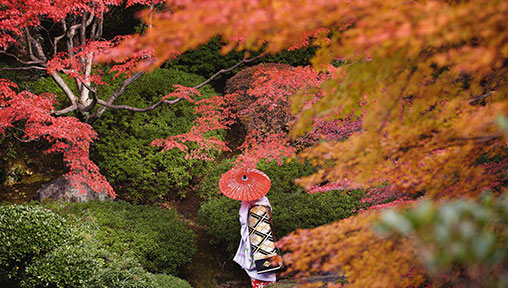 Along this road, goes no one, this autumn eve - Matsuo Bashô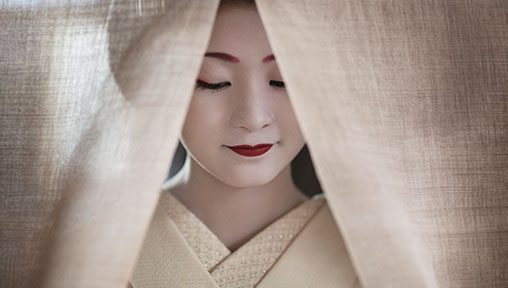 As a result of Philippe's work, we are able to see beyond the refined wrinkles of their heavy brocades, the graceful choreography of their precise gestures, the white pastiness of the base mask, the blood-red drop drawn on the lower lip and the black line highlighting the enigmatic gaze; the formatted cocoon of the maikos is ripped away to reveal delicate humanity.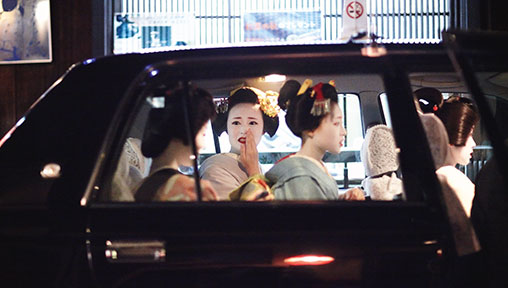 Thanks to the photographer who was able to gain access and observe these graceful urban impalas, this book offers a rare look that magnifies the myth of the world of geishas by colouring it with compassion and tenderness.
Secret Moments of Maikos can be purchased here.