Finnair, the Official Airline of Santa Claus since the 80's, is flying Santa all the way from his hometown Rovaniemi in Finland to Singapore! Upon touch down at Changi Airport on 5th December, Santa will arrive at Terminal 1 in the early evening for a meet-and-greet with the public, where he will make his rounds across the arrival hall. As a special treat for lucky Finnair customers, Santa will make a special appearance at the Finnair check-in area later in the evening to mingle with passengers taking the night flight out to Helsinki, handing out piparkakut (traditional Finnish gingerbread cookies) for a cherished taste of Finland.
Vanilla Luxury: How was your flight from Rovaniemi to Singapore on Finnair? Did you fly Business Class or Economy?
Santa Claus: I like to meet people when travelling, so usually my travel designer elf books economy class for me. It is such a huge pleasure to meet people on the plane.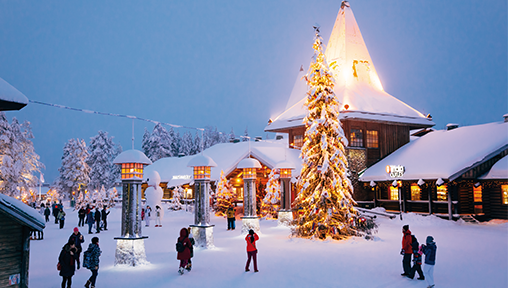 Vanilla Luxury: Share with us more about your village in Rovaniemi.
Santa Claus: Actually Ms Claus, the elves, my reindeers and I live at ear-mountain. That is my secret place where only few have visited. Rovaniemi, on the other hand, is my hometown and the village is the most-known destination for people to come and meet me. At the Village, I have my cabin - we Finns call it 'Kammari'. When coming to the Village, visitors can really get a sense of the true Christmas spirit as they send cards and walk over or cross the magical Arctic Circle line.
Vanilla Luxury: What are the things to do in Rovaniemi?
Santa Claus: Oh, there are so many things you can do when visiting Rovaniemi. Activities always have something to do with snow because snow is not that common for foreigners. For example, people can have an amazing raid with reindeers and huskies.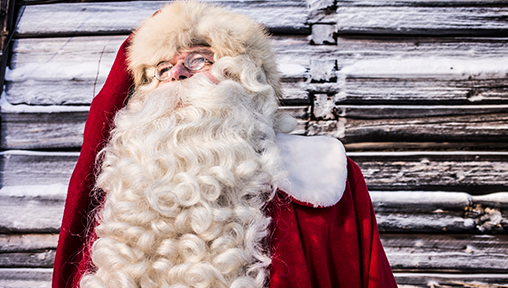 Vanilla Luxury: What are you looking forward to in Singapore?
Santa Claus: I'm looking forward to meeting the local people and I hope I can bring a big smile to their faces. While I meet people, I also want to experience the local culture and places as well. I have heard that there are many great attractions, for example, Marina Bay is something I'm looking forward to seeing.
Vanilla Luxury: Are you granting any special wishes while in Singapore?
Santa Claus: My main purpose for visiting different countries is always to bring joy and happiness to locals, especially those who are in need. This year I'm about to go and meet sick children supported by the Make a Wish Foundation. Granting the wishes of these kids is one of the highlights of my trip. Make a Wish Foundation is doing such great work with kids and it is my pleasure to be part of their selfless work in making the world a better place.
Where can you catch Santa Claus in Singapore?
Santa will arrive at the Singapore Changi Airport, Terminal 1 on 5 December 2018 in the early evening.

Meet-and-Greet at the inaugural Nordic-Asia Christmas Festival at Millenia Walk: 1pm to 9pm hourly on 7 December 2018 and 3pm to 7pm hourly on 8 December 2018

Appearances at the Embassy of Finland to celebrate Finnish Independence Day

Participation in the Finnair Football Fiesta community event

Drop-ins at the GEMS World Academy Kindergarten and the Overseas Family School

Visits to the sick children at KK Women's and Children's Hospital