The Rolls Royce Phantom Oribe is a one-of-its-kind collaboration between the very best bespoke specialists from Hermès in Paris and Rolls Royce at Goodwood, West Sussex. The Rolls Royce Phantom Oribe reflects the personality and passions of its owner, Japanese entrepreneur Yusaku Maezawa. The car was envisioned and commissioned by Maezawa-San as a 'land jet', bringing the serene exclusivity of private air travel to the road.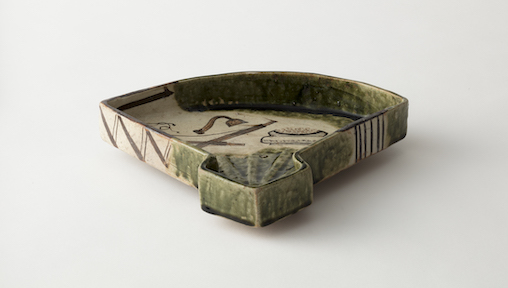 Characteristic Green and Cream Glazes of Antique Japanese Oribe Ware
Japanese entrepreneur Maezawa-San is a collector of antique Japanese Oribe ware. The Rolls Royce Phantom Oribe's two-tone exterior matches the characteristic green and cream glazes of antique Japanese Oribe ware. The upper part of the Rolls Royce Phantom Oribe is finished in Oribe Green which is beautifully completed by the cream-white lower section. The Bespoke colour has been created exclusively over many months by specialists in the Surface Finish Centre at Goodwood.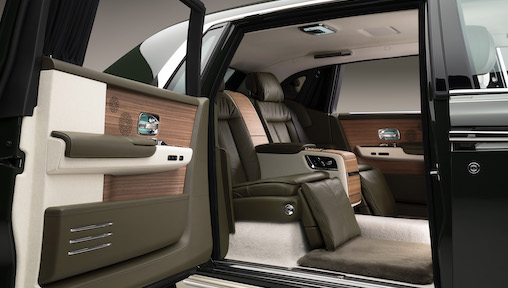 Rolls Royce Phantom Oribe Bespoke Interiors
The interiors are a result of bringing together the finest traditions of both the houses, Hermès designers and craftspeople in Paris, and the Rolls-Royce Bespoke Collective of designers, engineers and craftspeople at Goodwood in West Sussex. Every individual component embodies the finest traditions of Hermès and Rolls Royce and are finished predominantly in Hermès Enea Green leather. The floor mats are done in lambswool with soft Seashell White accents.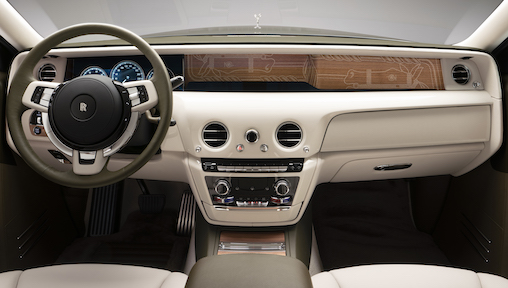 French Artist and Illustrator Pierre Péron Design Inspired Gallery
Hermès commissioned an artwork based on a design by the celebrated French artist and illustrator Pierre Peron (1905–1988) who created many of the fashion house's iconic scarves. The work, inspired by the famous Hermès horse motif, is hand-painted on Open Pore Royal Walnut and is presented as though staged in an art gallery, behind glass.