Coming from families of winemakers, these three ladies have decided to continue the legacy and work in the vineyards, innovating and creating their own vintages. Let us take a look at their journey to becoming established winemakers.
1. Isabel Mitarakis Guilisasti (Don Melchor, Chile)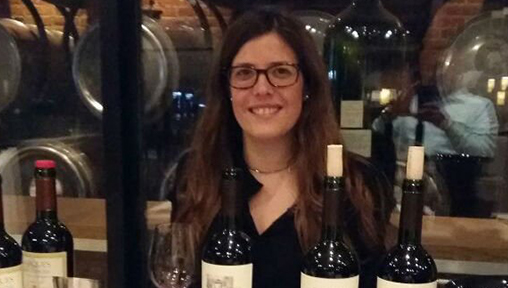 As a member of the founding Guilisasti Family, Winemaker Isabel Mitarakis Guilisasti is integral in realising her grandfather's vision. For the past six years, Isabel has worked closely alongside head winemaker Enrique Tirado first with the bottling of the Don Melchor 2012, and then the entire winemaking process for the 2013, 2014 and the 2015 Vintages.
Vanilla Luxury: What does it take to be a good winemaker?
Isabel Mitarakis Guilisasti: First is to be passionate about what you're doing. That is the driving force behind being good at what you do. Then, I'd say it's being disciplined, observant, and intuitive and having the ability to understand and "read" the vineyard to obtain its maximum potential so that the wines reflect their origin and have their own personality.
Vanilla Luxury: What are some of your favourite vintages?
Isabel Mitarakis Guilisasti: Every vintage of Don Melchor is special to me for different reasons. Some for more technical motives—for having excellent weather conditions that encouraged a vintage with extraordinary quality—and others for emotional reasons. Without a doubt, the 2015 vintage has both qualities and has become one of my favourites to enjoy with good company.
Vanilla Luxury: What advice would you give to someone who wants to study Oenology and become a winemaker?
Isabel Mitarakis Guilisasti: This is a beautiful and exciting career that has enabled me to study theory and then put it into practice. You need a very good understanding of the processes in order to understand what's going on in the vineyard and to be open to seeing how much there is to learn along the way because a vineyard has its own pace—the weather, the vines, and the processes are all subject to change.
My best advice, though, is to taste a lot of wines—as many as you can—without prejudice or stereotypes. Open your mind and allow yourself to be surprised.
Visit http://www.donmelchor.com/en/shop/ for a list of places that sell Don Melchor wine.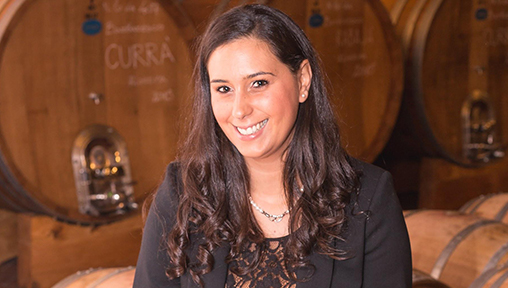 Born into a family of passionate winemakers, Luisa's love for wine began from a very young age. Growing up, Luisa picked up her skills for winemaking from her family and started working full time in Bruno Rocca winery in 2005. Founded on the love, passion and respect for the territory, Bruno Rocca wines reflect the care and concern put into them. In addition to the process of winemaking, Luisa handles accounting, administration, export and public relations.
Vanilla Luxury: How did you start as a winemaker?
Luisa Rocca: I had constant exposure to the environment - the beautiful land, the care put into each step of winemaking, and the passion that drives us to do what we love. I fell in love with the art of winemaking and started to learn the ropes from a young age.
Vanilla Luxury: What does it take to be a good winemaker?
Luisa Rocca: Passion. My family and I never treated this as a business. We work because we love what we do. I deeply believe that this is not a job but more a lifestyle
Vanilla Luxury: What are some of your favourites wines?
Luisa Rocca: My wines are like my kids, and I cannot pick among my kids. Every wine has something unique and special to say.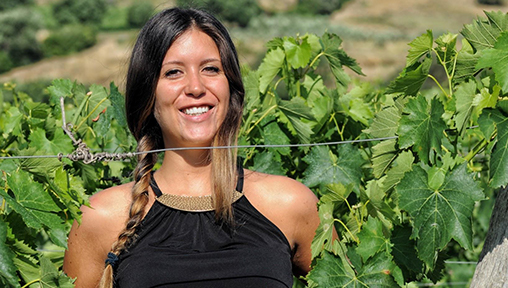 Vanilla Luxury: How did you start as a winemaker?
Clara Gentile: I started to work in my family winery 7 years ago and had to do a little bit of everything from working in the cellar and vineyard to the office. After a couple of years, I started to manage the export sales and now focus on the United States, Asia and United Kingdom markets.
I was literally born in the wine world (I did my first harvest in my mom's baby carrier when I wasn't even one year old). However, I used to say that I never wanted to work with my mother. It wasn't until 7 years and a half ago when interestingly, I realized that it was the only thing I really wanted to do. What inspires me most is my mother. I not only really admire what she did in building the winery, but also her tenacity and guidance as a mother.
Vanilla Luxury: What does it take to be a good winemaker?
Clara Gentile:
Passion - I think that it's impossible to be a winemaker without really having a lot of passion for this job.
Curiosity - You need to be open-minded in always trying new things and learn from what others do, in order to always do better.
Bravery - It takes courage to be a good winemaker, especially when you go against the tide and make uncommon decisions; or when you come from a region that is not one of the most famous in Tuscany.
Vanilla Luxury: What are some of your favourites wines and vintages?
Clara Gentile: There are really many wines that I like. However, the two that stand out are the wines that made me fall in love with wine. The first one is Galatrona and the other is Chateau L'Evangile. I clearly remember the first time I tried them, I started looking at the wine world in a different way. For Fattoria Le Pupille wines, my favourite vintages are 1997 and 2013.
Have the chance to taste the wines from both Bruno Rocca winery and Fattoria Le Pupille during Wine Lust 2018.