Established in 2009 in Bucharest, Romania, Rhea Costa is recognized for its fresh approach of the balance between power and femininity, as well as the one between beauty and comfort. Among the celebrities that chose to wear the designs of Rhea Costa on the red carpet and in other public appearances are Ashley Judd, Chrissy Teigen, Kate Beckinsale, Ciara, Gigi Hadid, Emily Ratajkowski, Demi Lovato, Kelly Rowland and Catherine Zeta-Jones.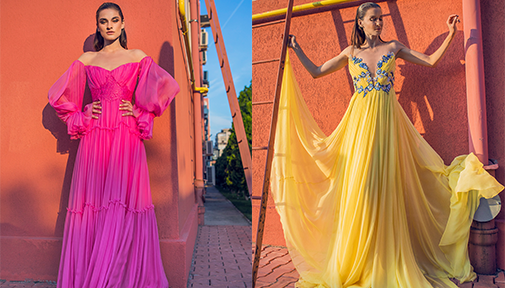 Spring Summer 2019 Collection
The Spring Summer 2019 collection marks the 10th anniversary of Rhea Costa, taking to the next level the brand's signature hand draped pieces, combined with daring cuts and surprising volume-adding asymmetric ruffles. Staying true to the Rhea Costa modern femininity aesthetic, infused this season with a playful energy, designer Andreea Constantin's proposals are elegant with an urban edge.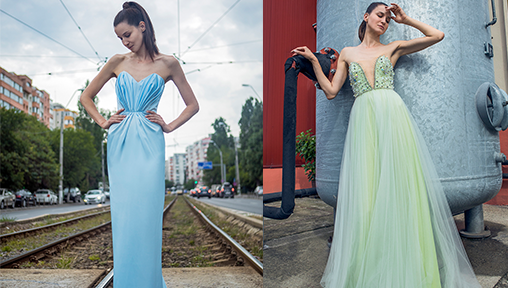 Inspiration
The collection draws inspiration from the iconic work of photographer Tim Walker - the whimsical effect of colour, playful minimalism, innocence and exuberance.
Silhouettes
The collection consists of signature form-flattering draped long dresses with asymmetric constructions, structured tops. There are versatile day-to-night midi lengths which are playful, including feather-light organza ruffled long dresses.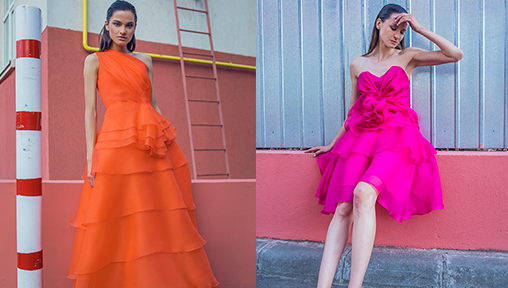 Colours
A mesmerizing mix of powdered pastels and hot pink, bright orange, cherry red and true green, toned down with silver and gold, and black silver and gold, playing as neutrals.
Fabrics
The beautiful designs and colours are accentuated with the use of fabrics such as Silk Lurex, Organza Silk, Tulle, Macramé Lace, Chantilly Lace, and Silk Chiffon.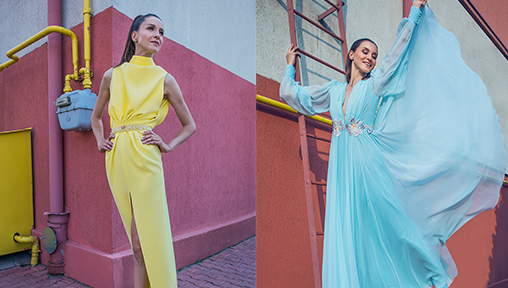 Embroideries and Accessories
A number of dresses are embroidered with Swarovski crystal appliqués and as well as bow belts studded with Swarovski.
AMORHEA – Seductively Sustainable Fashion Capsule
For the third time in Milan Fashion Week, Rhea Costa presented its collection on the 22 September in an event that also revealed a sustainable fashion capsule that marks the launch of the brand's second line, AMORHEA.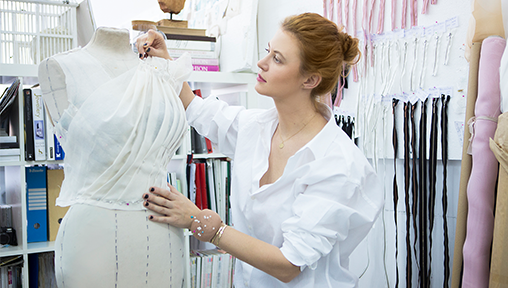 The AMORHEA collection is composed of ten dresses that are created following the principles of Zero Waste design, using 100% sustainable certified natural organic fabrics from Ecological Textiles.
With an urban sensuality feel, the 10 relaxed silhouettes are manually draped in sustainable silk jersey, cotton and wool fabrics, dyed using Rubia Natural Colours that are biodegradable and have a 100% renewable sourcing.