We've all been spending too much time at home including our bedrooms. Whether it's to lie down for that well-deserved nap or to take work calls in bed space, comfort in the bedroom is increasingly becoming a priority!
We spoke to the sleep technology pioneers Tempur on making our bedrooms and bed spaces more comfortable for work and play. As the only mattress and pillow brand recognised by NASA, Tempur offers a range of mattresses, pillows, beds and unique pressure relieving products to give you the best night's sleep. Manufactured in Denmark, Tempur was first created by NASA in the 1970s to cushion and support astronauts during lift-off as they journeyed into space. Tempur sleep scientists realised the potential of this revolutionary material and introduced it to the world as a means to better sleep and comfort.
Here's what you too need to do to make your bedroom and bed spaces comfortable - 'sleep scientist' approved, of course!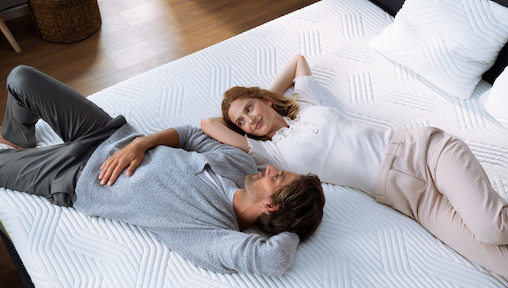 Mmmmm is for Mattress
You know that feeling of floating on a cloud when you can just feel cosy and comfortable the moment you sink into your bed? The secret to all-encompassing good sleep and rest lies in your mattress. Tempur Mattresses support and adapt to your body - a feeling like no other!
The original memory foam, Tempur responds to your body's warmth, shape and weight as it constantly adapts to you. That's personalised comfort and support from the moment you lie down till you wake up.
Does your partner's tossing and turning disturb you at night? Tempur mattresses redistribute your weight to provide pressure relief and reduce partner disturbance as the material absorbs motion.
The Tempur flagship mattress collection comes in 5 different feels, with varied levels of firmness. Find your mattress too hot? Tempur Cloud Supreme with CoolTouch ™ features Tempur Extra Soft Material that instantly cushions you for extraordinary comfort while keeping the surface cool to touch and absorbing heat. The newest and most advanced design, Tempur Firm Supreme with CoolTouch ™ is a firm mattress meant for night-long and unparalleled support.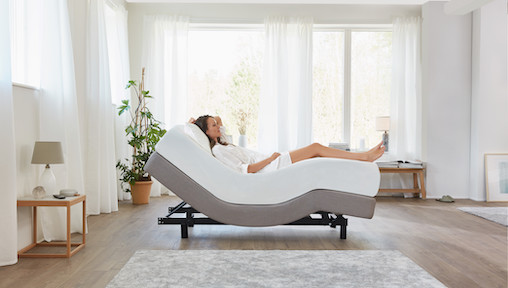 Bed Base-ics
So, while you are on the lookout for improving your bedroom and bed space, reconsider your bed base as well. Owning an adjustable bed base can literally be life-changing! Imagine reading, watching Netflix or taking that all-important call with adjustable head and footrests? Or perhaps you'd like a vibration massage as well!
The Tempur Zero G Adjustable Bed Base is the ultimate in luxury modern living and will upgrade your lifestyle and your sleep like no other. A unique pre-set Zero G (Zero Gravity) position puts your body in total weightless relaxation at the touch of a button on your wireless remote. You can also complete your experience with 3 levels of vibration massage - aah bliss!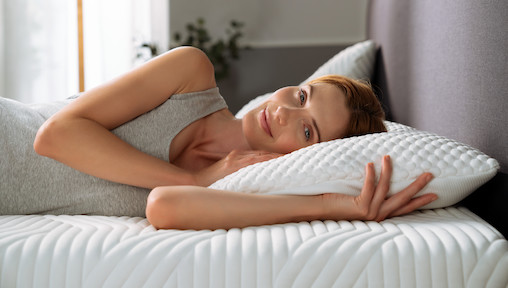 Pillows Worth Fighting For
If you want a good night's sleep, you need to own your pillow and by that, we mean really pick and stick with it as an individual! With each person sleeping in a different manner, it is important to own ergonomic pillows that provide optimal support based on your favourite sleeping position.
The highly popular Tempur Original Pillow with CoolTouch is designed for optimal neck and spine support with a cool-to-the-touch feel. Uniquely shaped to follow the natural curve of your body, the ergonomic design helps align your spine for comforting head and neck support when you sleep on your back or side.
The Tempur Comfort Pillow Cloud is loved by kids and adults alike and is a traditionally shaped pillow filled with Tempur Extra Soft Material micro-cushions for a soft huggable feel.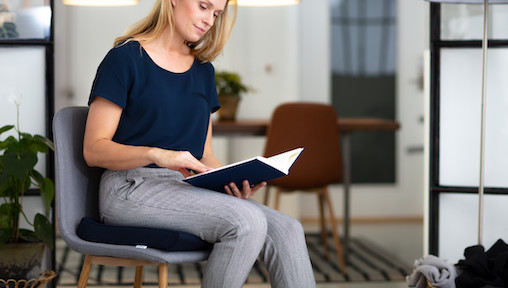 Work-From-Home Comfort
While we would love to stay in bed all day long, the need for extending comfort to our living and office spaces has never been this important. Tempur also makes home accessories and cushions that can provide comfortable support around the house. Their Bed Wedge, for instance, can be used as back support while sitting on your bed and sofa, or under your legs while lying down on your back.
Feel the need to create a comfortable home office? Tempur's Lumbar Support and Seat Cushion make great buddies for your work-from-home environment. The Lumbar Support allows for anatomical shape and variable height adjustments while giving a comfortable fit to the curve of your spine.  Ideally combine it with the Tempur Seat Cushion, which helps distribute your weight more evenly across the surface, improving comfort and reducing numbness.
And there you have it, a few NASA approved tips to get the best out of your bedroom and home spaces. Pillows, mattresses, bed bases or ergonomic accessories - living and working in comfort will no longer be a hard task!