To all the ladies looking to stand out in a crowd full of a-listers, or feel transported to a holiday regardless of any day and time, Peppermint Avenue, is a fashion label that is stylish and luxurious.
Debuting this Formula 1 in Singapore, Peppermint Avenue that has expanded to Beverly Hills, will be showcasing the latest collection, Birds of Paradise, in Singapore at Sky Grande Prix's Formula 1 event, the Glamour Pit Stop. This event is a night dedicated to all things fashion and beauty.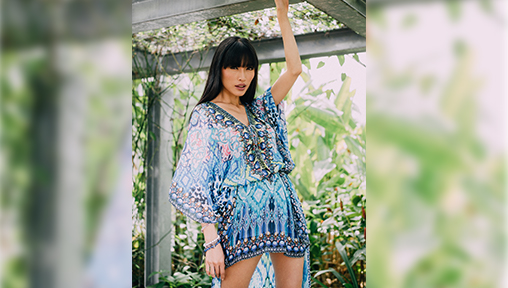 Peppermint Avenue's collection features long and short kaftans and accessories with vibrant colours and bold, playful prints. The kaftans are so versatile, they can also be transformed into halter-neck maxi dresses and one-shoulder or off-shoulder pieces. Their unique designs are well-liked by celebrities and influencers including Carey Ng, Emily Quak and Stephanie Ti.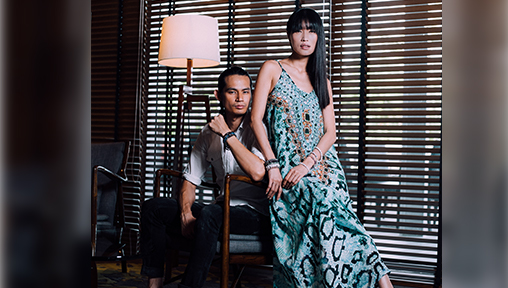 Their resort wear are all made with only the best materials including georgette crepe, chiffon, and silk. The flowy material and flattering silhouettes accommodate all body types with sizing from small to extra-large.
The designs have been inspired by the pinks of the sky and the blues of the sea in exotic locations such as Boracay, Casablanca, Belize, Beirut, Madagascar, Formentera, Santiago, Antalya, and Gili Islands.
The brand has an online store that ships worldwide and also sells couture nail lacquer and Swarovski crystal bracelets.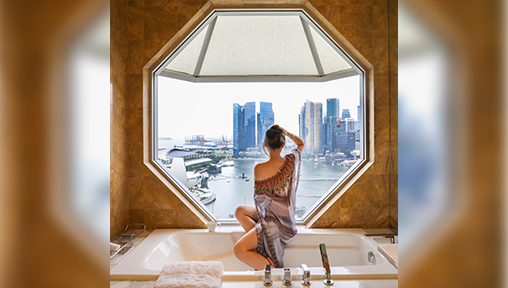 Be one of the first few to catch an exclusive preview of Peppermint Avenue's debut in Singapore. Co-founder Didi Salleh will only be showcasing her collection in Singapore for one day. You do not want to miss the opportunity to see and feel the clothes for yourself.
Date: Wednesday, 13 September 2017
Location: Empire | Skyline | Ratio, Level 45 Singapore Land Tower
RSVP now for your chance to celebrate ladies' night with Peppermint Avenue. Ladies enjoy complimentary entry and drinks before 11pm.
Disclaimer:
    By providing the above details, you are subscribing to Vanilla Luxury's mailing list.
    We value your privacy. Your personal information will be kept confidential and will never be sold to third parties. The above information will only be used for Vanilla Luxury's services.