Nepal's Sole Billionaire, Binod Chaudhary, CEO of CG Corp Global, Opens His First Luxury Hotel in Dubai. Founded in 1933, CG Corp Global is Nepal's first and only billion-dollar corporation listed by Forbes. 
CG Corp Global is a four-generation multinational conglomerate with footprints in 20 countries around the world and a portfolio of properties which includes Taj Exotica Maldives, A Taj Safari in Chitwan National Park, The Farm at San Benito in the Philippines and more. 
Poised to be one of the most iconic hotels in CG Hospitality's portfolio, Taj Jumeirah Lakes Towers will also be the first in the world to fly Nepal's national flag.
Location, Location, Location 
Taj Jumeirah Lakes Towers is a 5-star hotel in Dubai conveniently located 30 minutes from Dubai International Airport and Dubai World Central Airport. Located near prominent tourist attractions such as The Palm, Dubai Marina, and The Mall of the Emirates,  Taj Jumeirah Lakes Towers is an ideal hotel in Dubai for luxury-loving travellers. Business travellers would be glad to know that the hotel is also within easy reach of the city's key commercial areas.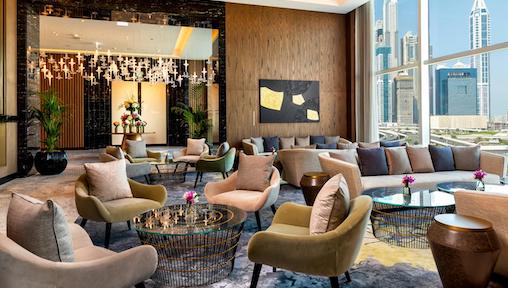 A Heritage restaurant in Taj Jumeirah Lakes Towers hotel, Shamiana from the iconic Taj Mahal Palace in Mumbai will be serving up authentic Indian cuisine with signature dishes from the world of Taj. Afternoon tea will be available at Shamiana which includes chai's, classic nibbles from India and the West and old-time Bombay favourites from Taj's flagship hotel.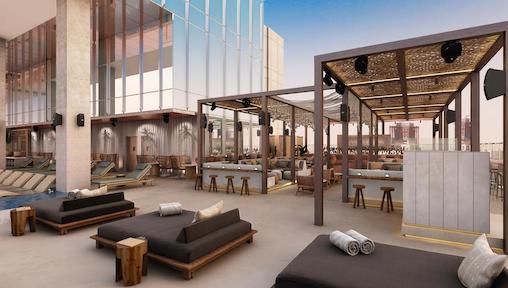 (Opening Soon) Paros is a Mediterranean-inspired rooftop pool bar and restaurant located on the 46th floor of Taj Jumeirah Lakes Towers in Dubai. Paros offers guests a chilled sanctuary from dawn till dusk. The menu at Paros consists of Mediterranean flavours with a Southern European influence. Guests can choose to have a healthy meal or spend the afternoon by the pool. As the sun goes down, the resident Dj comes on and travellers can unwind to specially curated cocktails and shisha, at this luxury hotel in Dubai.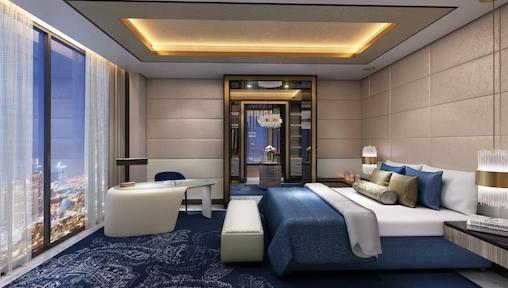 Taj Jumeirah Lakes Towers in Dubai is a timeless combination of a century-old legacy and luxury woven together with contemporary sensibilities while keeping the quintessential Indian heritage.