Comfort food at its best; many battles were fought over a plate of fries! Plain, truffle or sweet potato versions of fries; we promise there is a range of alternate flavours of fries waiting to be had in good old Singapore. Don't miss our list of alternative flavours of fries to the humble french fry!
Kimchi Fries at Vatos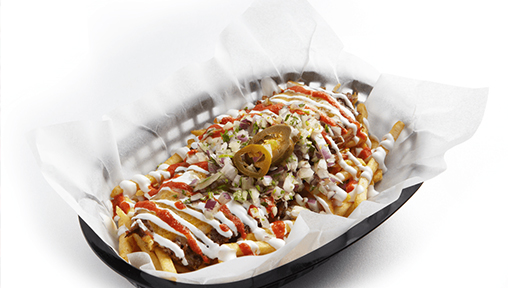 Try this Korean twist on hot fires. Seasoned French fries are covered with braised pork carnitas, sautéed kimchi, melted cheese and topped with sour cream, Vatos hot sauce, cilantro and onion. They're so addictive that you will be coming back for more. 
Vatos Urban Tacos is located at 36 Beach Road, Singapore 189766.
Truffle Floss Fries at Red Pan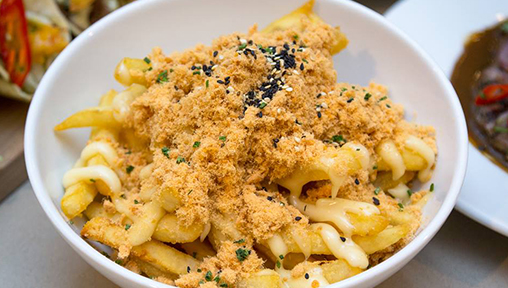 Redpan is a champion of local fun dining, serving creative interpretations of modern dishes with a spotlight on local ingredients and familiar flavours. Redpan's Truffle floss fries are topped with a blanket of golden chicken floss, truffle aioli and chives. All our favourite flavours mixed into one tasty bowl of fries!
Redpan is located at Marina Square.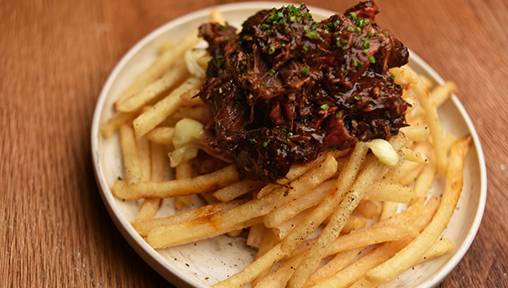 Not for the faint-hearted, but then again fries were never seen as healthy. Golden shoestring fries are layered with 24-hour braised beef chunks, melted cheese that will satisfy your soul. 
Nina Bowl is located at 15 Duxton Road, Singapore 089481.
Texas Chili Cheese Fries at Overeasy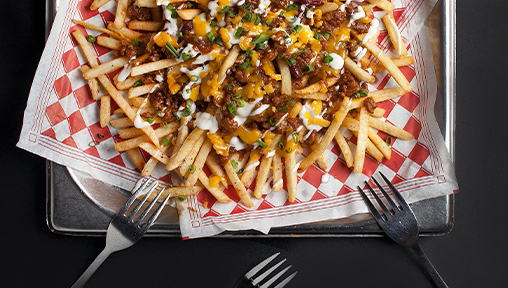 Chilli and cheese soaked fries! What's not to like. Get yourself to indulge in this delicious concoction that is pretty much a gooey mess of delight.
Visit either of Overeasy's locations along Orchard Road or Fullerton in the CBD area and enjoy a classic American dining experience.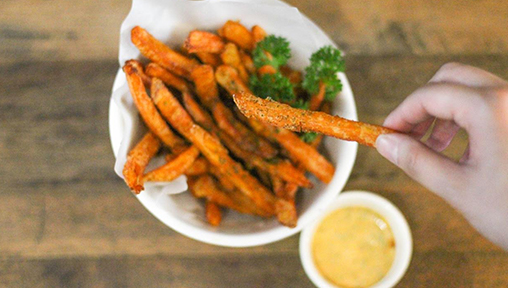 If like us you love the sweet and salty mix that Sweet Potato Fries deliver, you have to try the ones at Nassim Hill Bakery Bistro Bar. Their fries are served with cilantro chilli lime aioli that is hard to resist. 
Nassim Hill Bakery Bistro Bar is located at 56 Tanglin Road.
Tom Yum Fries at Som Tam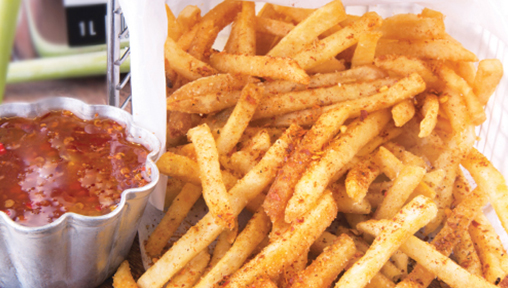 Yes, you read that right. Delicious truffle flavoured fries then dipped into gooey Tom Yum sauce, makes it a great Asian twist on regular french fries. While you are trying these fries, don't forget to dig into the rest of the equally exciting (and well priced) menu at Som Tam.
Som Tam is located at Orchard Central.