In a cupboard full of beauty products, which ones do you actually use? Most of us tend to try out new brands and ingredients but return to those that have proven effective and beneficial for our skin type. This is why premium skincare brand Rock and Herb is all about developing result-driven, science-backed and natural ingredients that steer ultimate skin goals for users.
Started by a team of scientists and doctors that study beauty and health regimes around the world, Rock and Herb products are made from a curated collection of herbs, extracts and minerals that are great for our skin. The Rock here symbolises top quality mineral component products, whereas Herb comes with the powerful herbal or botanical extracts present in them.
All of Rock and Herb's products are dermatologist tested, inspired by nature and tradition while being backed by modern science. This means that they are synergistic blends of effective natural bioactives with efficacy that is driven by science.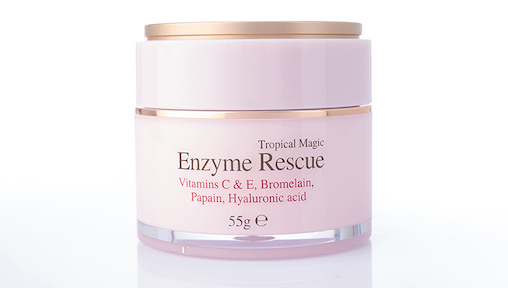 Meet Enzyme Rescue
The Enzyme Rescue cream by Rock and Herb gently digests damaged protein to release "new" peptides and amino acids to nourish the skin with the building blocks for collagen. As the enzymes are gentle and only target damaged protein, Enzyme Rescue is safe even for sensitive and blemished or acne-prone skin. It also improves the absorbency of other skin products. Incorporation of Enzyme Rescue into your beauty regime is one way to meet your skin goals of a rejuvenated and youthful complexion. 
Enzyme Rescue combines the goodness of papaya and pineapple traditionally used by women in South East Asia, South American and the Hawaiian Islands for a blemish-free, youthful complexion. Containing Papain, Bromelain, Vitamin C and E, the Enzyme Rescue cream improves skin texture by deeply moisturising while exfoliating dead cells and repairing blemishes. You can also use it as an all-purpose moisturiser to optimise your skin health along with other products and treatments.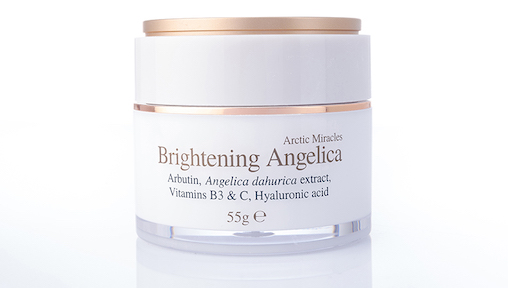 Meet Brightening Angelica
This gel-like cream contains natural and safe brightening ingredients such as Arbutin and Angelica dahurica extract to brighten and reduce dark spots. Brightening Angelica has been shown to be effective in treating hyperpigmentation due to chemical or sun damage. It also gives immediate hydration, reduces pore size and appearance of an ethereal glow. It comes with a powerful dose of Vitamin B and C for brightening as well as quick repairing of hyperpigmentation from sun damage or inflammation. Vitamin B3 also increases keratin and ceramide production in our skin, thus improving moisture content and reducing wrinkles to give an 'anti-ageing' effect. Use Brightening Angelica as a natural way to achieve and maintain "glass skin" complexion!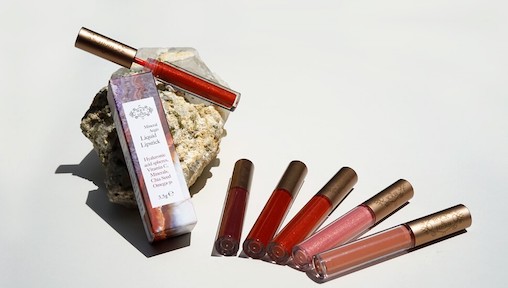 Meet Mineral Aegis Liquid Lipsticks
Inspired by Aztec and Mayan tradition of mixing minerals with Chia Seed oil for face paint, Mineral Aegis Liquid Lipsticks are airborne droplet repelling lipsticks that are mask-friendly. 
The chia seed superfood was highly valued and core to the Aztec and Mayan diet and small amounts of chia seed oil was blended with mineral and organic pigments for use on body and face paints. 
Rock and Herb use food-grade natural mineral pigments as well as natural and synthetic coloured organic pigments with chia seed oil. Hyaluronic Acid spheres are then added and blended with the unique formulation, that gives the liquid lipsticks a hydrophobic seal to trap moisture present in lips, keeping them well hydrated.
Named after plants and nature, all the colours have a brown base for a more natural look. For those not used to wearing colour, we recommend Stoneflower and Frangipani Sparkle as they are closer to natural lip shades and can replace most lip balms while being superior at hiding cracked lips. If you love red, then either the Hibiscus Jewel or Rafflesia are good options for you. Should browny purples, darker shades and a rock chick like lip tint catch your fancy, the Nightshade is a perfect option. For more details on how these airborne droplet repelling lipsticks work, check out the video here:
Mineral Aegis Liquid Lipsticks are now available for pre-order. They are expected to be shipped out by the end of June.