Do you remember the relationship you had with your mother? We're sure you do. There is something about that special mother-daughter bond that makes the world go round. From the time as a little girl when you couldn't leave their side, up until when you were a teenager and rebelled against her rules to now being a mother yourself and eventually realizing how much your mom actually means to you – this relationship is constantly revolving.
Speaking of mothers and daughters, fashionable celebrity moms like Katie Holmes, Jessica Alba, Alessandra Ambrosio and more, have all been spotted wearing matching clothes with their little princesses. While most people might think that this concept is 'cheesy', it's actually pretty cute. Styling your mini-me the exact same way you would like to be dressed is an indirect way of telling her 'I love your just as much as I love myself'.
So, if you have little girls that you would love to match with, then check out these five online stores where you can get fun, adorable and cute mother-daughter outfits.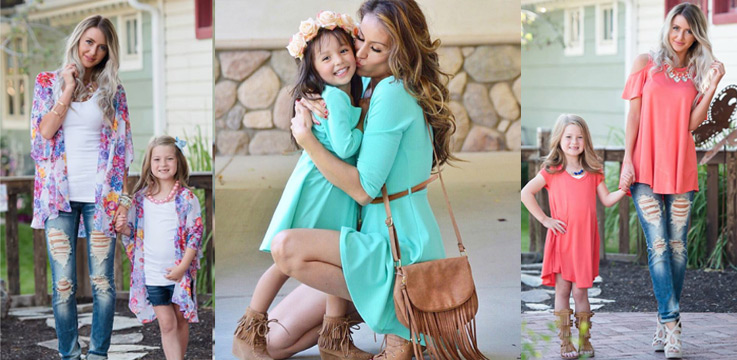 The stylish clothing this brand offers will definitely leave you wanting more. The label was founded by the mother of three, Danielle Barker. She turned her passion for clothing into a thriving business which now supplies chic and stylish apparel for children aged 18 months to 8 years old, globally. Her mommy and me collection features a wide variety of bohemian and girly clothing that will have everyone taking a double look at you and your little tot.
2. Cabana Life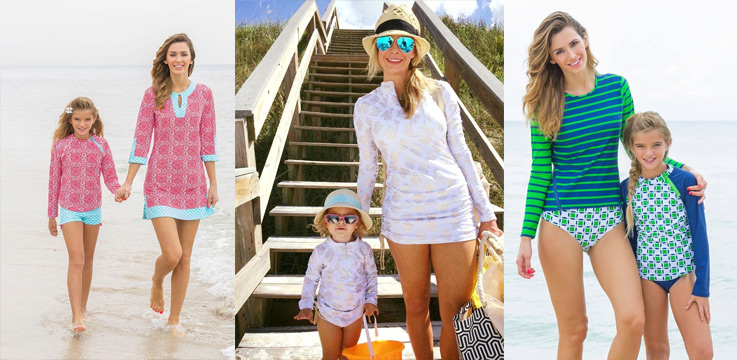 With school holidays around the corner, we're pretty sure a trip to the beach with your little one is in the calendar. Cabana Life puts together fashion with function by offering chic clothing with 50+ UV protection through their patented SkinSafe™ Technology. While they offer a variety of beach-friendly clothing and accessories, they also offer fashionable 'beach club chic' outfits for both mommy and daughter to enjoy. 
3. Miz Apparel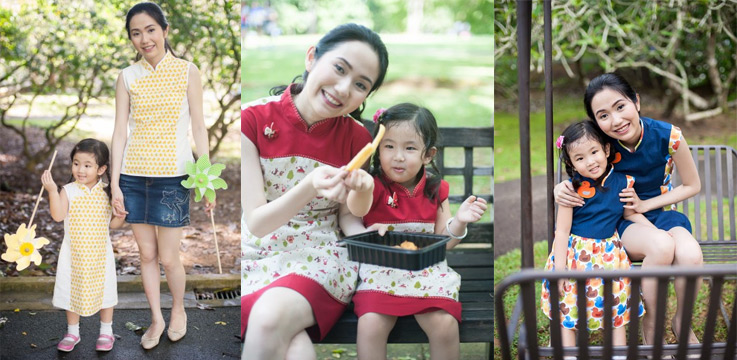 With a stand-alone store at the Marina Bay Link Mall, this homegrown brand will keep you coming back for more. Miz Apparels originally started providing high-quality clothing to ladies, but recently have branched out into 'mama and kids' apparel. Their in-house designers work together with manufacturers and suppliers in Korea to provide you with stylish clothing of excellent quality, and in limited quantities, so you stand out from the rest instantly.
Address: Miz Apparel, 8A Marina Boulevard, Marina Bay Link Mall, #B2-13, Singapore 018984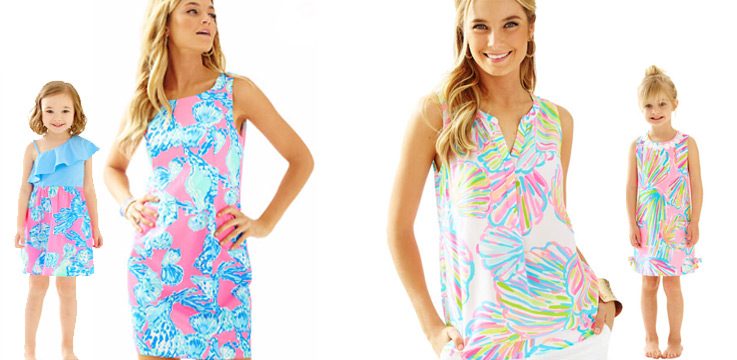 A wife and mother to three beautiful children, Lilly Pulitzer started this brand to support her husband's orange groves back in America. She sold boxes of oranges to the kitchen staff in Palm Beach but soon realized she wanted more. The brand that started as a juice brand has now expanded to flowy dresses, colourful shift dresses and yes, mother-daughter dresses. The bright, colourful pieces definitely scream the stories of summer and resort wear.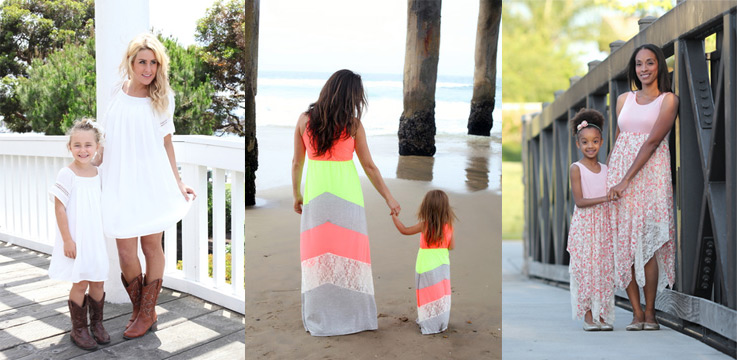 What started as a community of women in southern California who shared the same passion for fashionable clothes turned Be Inspired Boutique to what it is today. The popular 'Just Like Mommy' line began because members of the community were looking for such products and the company succumbed. Now they ship their products not just across the USA, but around the world too. The Just like Mommy line carries matching clothing not just for young mum and kids, but also for those of you with teenagers. Oh, and did we mention that they give 10% of profits to charity?