The fourth edition of Green is the New Black is coming up this Sunday, 1st October 2017. This year, the festival focuses on empowering individuals to take #LittleGreenSteps and to #LiveMoreConsciously.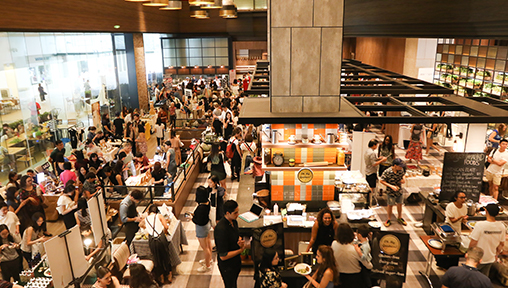 The festival consists of a Mindful Marketplace featuring local fashion, art, beauty and lifestyle brands who are conscious and mindful in their business practises. There will also be Transformational Talks by a number of green warriors where we can learn how to live, shop and eat more mindfully and sustainably.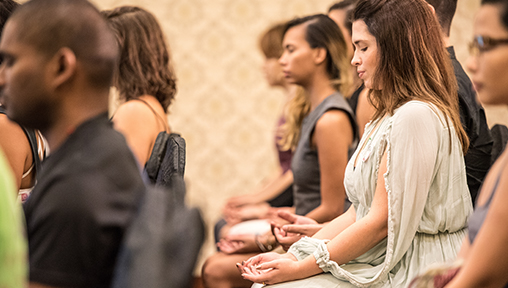 Green is the New Black brings together some of the leading conscious changemakers and thought leaders in Asia and beyond. Known as conscious-preneurs, these entrepreneurs have consciously created their business around helping the world become a better place with their business practices and usually to fulfill a social need.
Let's meet some of these conscious-preneurs.
1. Singaporean influencer and co-founder of The Good Market, Olivia Eleazar (@elkantlers) has the ability to modernise and beautify conscious living. She also works towards empowering people to eat well and live holistically.
2. Founder of Swapaholic, Connected Threads Asia, and PeyaR, Raye Padit has worked hard to advance and promote sustainable fashion in Singapore and beyond. His companies focus on upcycling pre-consumer textile waste. He hopes that in the near future the movement will be self-sustained by all stakeholders in the fashion industry.
3. Founder of Up2Degrees, Sandra Marichal, has been tackling climate change in Singapore by enabling individuals and companies to take one simple step in the bigger fight. The name of her movement stems from her efforts to increase the air conditioning temperatures in buildings around Singapore by 2 degrees to indirectly slow down the melting of polar ice caps in Antarctica.
4. Green is the New Black is organised by The Wedge Asia whose founder, Stephanie Dickson, personally lives a mindful and fashionable life. Stephanie is a marketer, event organiser and avid connector of conscious individuals and brands. With a background in international events and marketing agency, planning luxury event and fashion weeks around the region, she is now using her knowledge to show that environmental responsibility can be fun.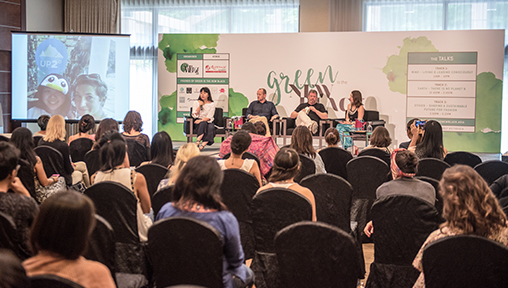 Find out more about the event and the talks at http://greenisthenewblack.asia/.
Venue: PARKROYAL on Pickering, 3 Upper Pickering Street, Singapore 058289
Event Date & Time: Sunday, 1 October 2017, 11am-7pm
Entry: Free entry to the Marketplace. Tickets required for access to the talks ($55 per track or $90 all access pass).