Singapore is teeming with bar and cocktail aficionados pushing the envelope on flavours and spices. Bartenders around the city are falling all over in love with Singaporean ingredients and flavours that we have had while growing up. Call it fusion or a soulful mix of regional flavours, there's always a new bar around the corner trying to captivate and surprise. Everything from spicy to subtle, sweet and salty – there's even a chance you could be drinking alcohol induced chicken broth! We went around the little red dot looking for inspired cocktails and realised they have quite a cult following, and are here to stay!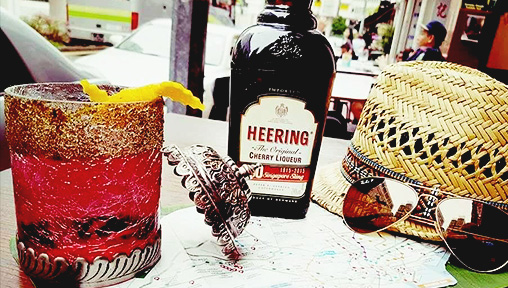 Chicken rice, prawn noodles and Nasi Lemak. These aren't names of dishes at a neighbourhood food court. At Tess Bar and Kitchen, they are modern interpretations of cocktails from food. The bar is helmed by award-winning bartender Steve Leong, who provides a combination of modern classics as well as bespoke cocktails for the truly adventurous.  Try the 'Seah Set Power Nasi Lemak' for instance, which is gin infused with barley and pandan syrup, coconut water and our favourite sambal chilli!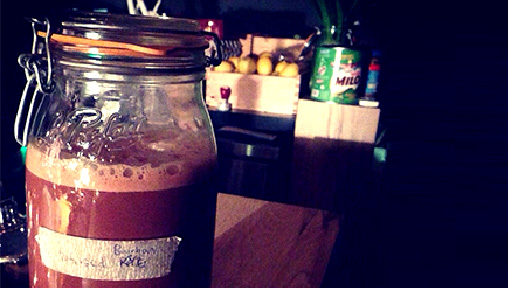 Ah Sam Cold Drink Stall do a killer cocktail and have several beverages inspired from Singaporean street food. The drinks are essentially quintessential classics but with subtle regional twists using laksa leaves, gula melaka and similar ingredients. The infamous Milo infused Old Fashioned is a heady mix of Bourbon with added Milo that gives it the surprisingly creamy texture of milk. Talk about nostalgia for the grown-ups!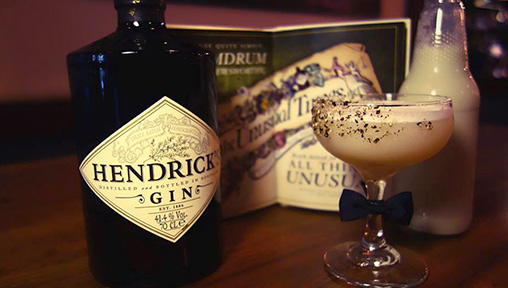 Tea is passé or so say the guys at Jigger & Pony who are using the growing fondness of Singaporeans for coffee to create a locally influenced Irish Whiskey. Think all the key elements of your favourite drink but this time with coconut and pandan leaves too! Or try the Moon Walker" which is a mix of Hendrick's, homemade grass jelly syrup, soy bean milk and grass jelly sugar. You will spoilt for choice at J&P where interesting twists to time honoured classics are given using international bartending techniques and the highest quality liquor.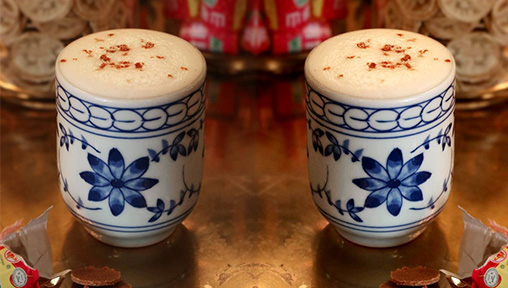 Bamboo basket sharing plates anyone? Cute and perhaps a little kitschy, welcome to a world of locally inspired F&B at Ding Dong. Their drinks menu particularly is Friday night worthy and put together by an award winning staff. Take for example the cocktail named 'Hawker', to commemorate the legend of Hawker centres in Singapore. A mix of gin, hawberry, japanese cucumber, amaro montenegro, lemon and egg white, served with Haw Flakes. A fun place to relax and enjoy what the bar has to offer, with Chef Ryan from Tippling Club at the helm here, you can look forward to expecting the unexpected!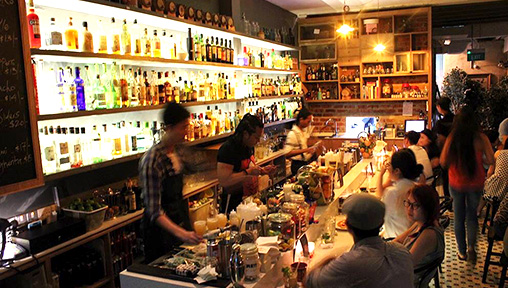 Do you love Kaya? Enough to want to slurp it in the form of a drink? The Bitters and Love Kaya Toast Cocktail is served in a Kaya jar, complete with jam on top of a slice of white bread. The dessert cocktail is a mix of tea, honey, egg white and rum, topped off with more kaya – this one's got both the looks and flavour to match!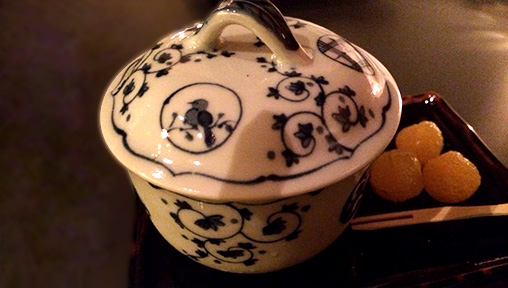 Jeckyl & Hyde's Beancurd cocktail is absolutely adorable in its little ceramic Chinese tea cup. The freshest soy beancurd is mixed with butterscotch syrup, kaya and vodka giving it a sweet, appetizing flavour. This is a nail-salon cum bar, so in the mornings it runs as a manicure centre and in the evenings turns into a great location for drinks with your friends. A post mani-pedi drink catch up – we are all game!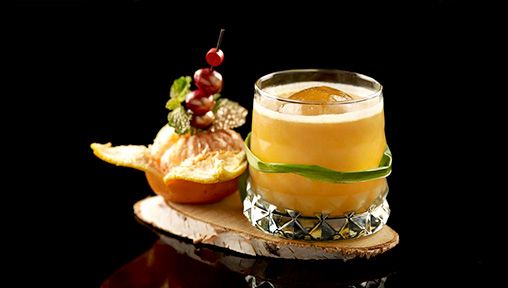 A concept by the people behind TCC, Kuvo is a great place to experiment with flavours across your food and drinks. Awarded Japanese mixologist Yutaka Nakashima heads up the bar which is a shrine to inventive mixology. One look at the 'Design your Cocktail' menu will have you intrigued. You get to choose your base alcohol and then choose between flavour and texture keywords (sweet, sour, bubbly, smooth etc) and wait for the magic to happen. Amongst their seasonal ode's to local food, the P&L is on their regular menu and available at all times. Bankes London dry mixed with homemade apple cinnamon syrup, peanut butter, coconut cream and laksa leaves. Who knew peanut butter could go well with laksa and coconut!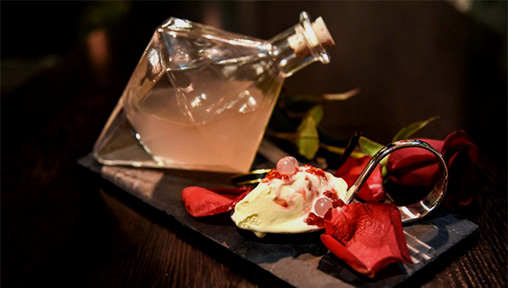 Hopscotch on Maxwell Road is another bar that markets itself as one to take on local flavours, offering an unforgettable twist on Singaporean tastes. The menu is inventive and plays on local accents perfectly with the bartenders using everything from gula melaka to rose water and even chicken stock for the drinks menu! Try the Jewel of Maxwell, a drink so pretty you almost don't want to have it! Dry gin, lychee, rose cordial and Yuzu juice make up this exotically gorgeous cocktail. For those who don't like sugary drinks 'The Chicken Soup for the Alcoholic's soul' is quite divine too!