Up for a Latino adventure? LATINADA, Singapore's Latin American Food Festival returns to Singapore from 8th to 16th September 2019.
Peruvian Chef Daniel Chavez, who helms OLA KItchen Group, started LATINADA to showcase the cuisines and traditions from notable regions of Latin America.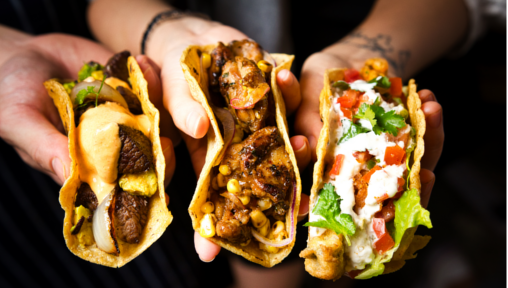 With 13 events across a week of festivities at LATINADA to celebrate the culinary and cultural diversity of Latin America, you will also be enjoying palatable dishes made by chefs from Peru, Colombia, Mexico, Brazil, Argentina, Venezuela, Puerto Rico and Chile.
Here are some of the chefs of LATINADA and the dishes that await you!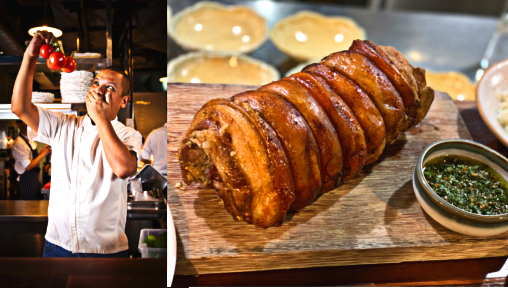 LATINADA PERÚ - Chef Daniel Chavez
Chef Daniel Chavez is the owner of various restaurants such as OLA Cocina Del Mar, first-Peruvian-Cevicheria-in-Asia TONO Cevicheria and TONITO Latin American Kitchen at the iconic Jewel Changi Airport.
Kicking off with "Domingo Tropical!" at Camp Kilo Charcoal Club on 8 September, watch the club transform into a bustling scene at a mini street food festival. Catch Chef Daniel cook up Latin street favourites like tacos, roasted pork and ceviche and end the night with themed cocktails, coupled with hot Latin beats and salsa dancing.
If you missed Chef Daniel the first time, do not worry! He will be serving a variety of traditional Mexican dishes at "Tacos, Tacos, Tacos" on 9 September; late-night Latin sandwiches at "Rumba Latina! Merienda" and a Nikkei dinner ar "Barra Latina Nikkei" on 12 September; "Latino Tapas Party" on 14 September; and ending the week of celebration at BoCHINche with a 5-course menu on 16 September showcasing signatures from home country Peru, Brazil and Argentina.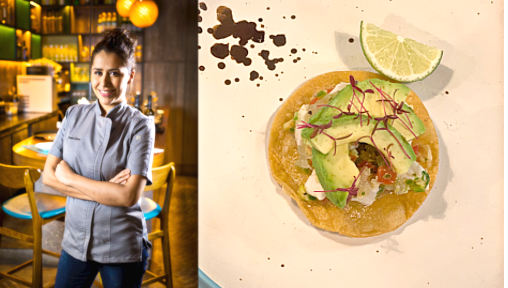 LATINADA MÉXICO - Chef Tamara Chavez
With 12 years of culinary experience under her belt, Chef Tamara Chavez currently heads the culinary team at TONO Cevicheria.
Chef Tamara pays tribute to the tastes of Cuba with traditional dishes like Moros y Cristianos and Lobster Empanadas at "Cuban Night" on 10 September followed by the flavours of Peru and Mexico at "PeruMexico" on 11 September, with classics such as Ceviche Norteño and Costilla Cargada Con Esquites.
Hosting "Mexican Street Food Brunch" on 14 and 15 September, her love for Mexican ingredients shines through her thoughtfully curated menus with favourites such as Tacos Al Pastor and Tamales De Pollo Con Mole Verde.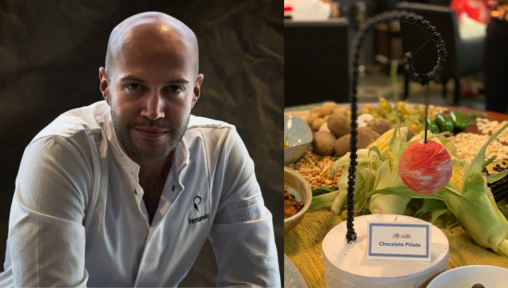 LATINADA COLOMBIA - Chef Fernando Arévalo
Ambitious, creative and driven, head of Preludio, Chef Fernando Arévalo hosts "Movimiento Preludio" on 10 September, a contemporary dinner with Chef Fernando Arévalo of Preludio and Chef Edwin Guzman. The menu will showcase both chefs' interpretations of Latin American flavours inspired in black and white, a monochromatic break from the festival's vibrancy.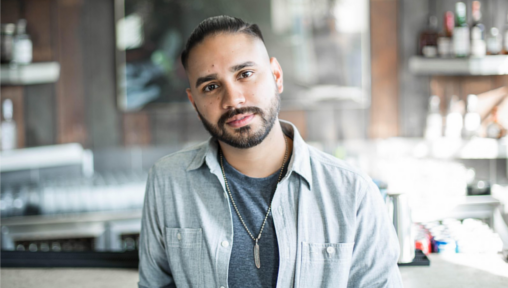 LATINADA PUERTO RICO - Chef Josh Adjodha
Currently based in Singapore, Chef Josh Adjodha is passionately involved in all concepts at Kilo Kitchen. Besides creating dishes, cocktails and menus for the restaurant and lounge, he also assists in day-to-day operations, events, concept and brand development.
Set for a gastronomic journey at "Noche Caribeña" on 13 September, where Chef Josh will present a slew of dishes and cocktails inspired by the diverse islands of the Central Americas.
LATINADA CHILE - Chef Cristian Encina
Committed to recreating and reinterpreting the diverse and evolving flavours of South America in his restaurant, PICA South American Kitchen, located at Ubud, Chef Cristian Encina celebrates the unique culinary expressions across the South American continent, with a focus on the bold flavours of Peruvian cuisine.
Chef Christian takes over the kitchen and grills for "Chilean Asado" on 12 September at Kilo Kitchen for a traditional Chilean barbeque, the Asado, an important part of life at Chile, where family and friends gather to share hearty meals.
Tickets for the various culinary events can be purchased at www.ola.kitchen/latinada.