Sun's out, shades out! As summer comes around, you know you need a pair of sunglasses that not only protects your eyes from the sun's harmful UV rays but spells fashion statement too. We bring you a list of the most stylish designer sunglasses for women and men to sport this summer.
Sunglasses For Women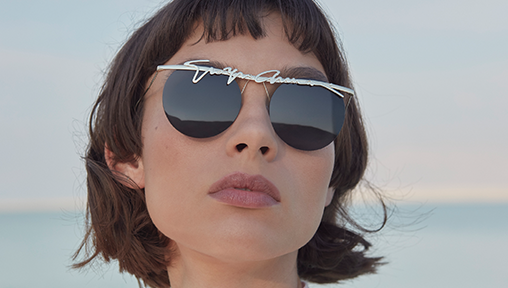 Turn heads with these sophisticated, ultra-light Giorgio Armani sunglasses from Giorgio Armani's latest eyewear campaign. These cool oversized, round shades are boldly embellished with the classy Giorgio Armani signature. Stand out from the crowd with this pair of designer sunglasses that captures the Giorgio Armani style perfectly and are the fashion statement accessory for this summer. Available in polished pale gold with smoke lenses, polished silver with blue lenses, and polished gunmetal grey with purple gradient lenses.
Play it cool this summer and celebrate the 70s with these oversized Ray-Ban Square sunglasses. It is not just about the square frames, the Ray-Ban Square sunglasses feature the new Evolve lenses in gradient shades. Colours of the lenses change with the amount of sunlight the sunglasses are exposed to, giving a modern spin on the retro design of this designer sunglasses. The designer sunglasses that marries vintage sophistication with modern lenses for that effortless chic look.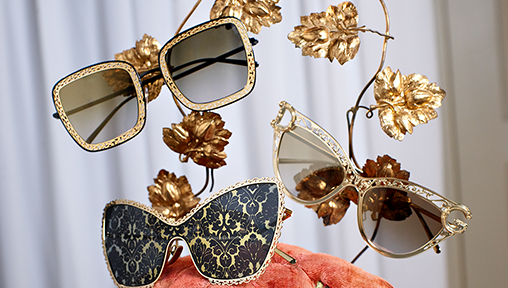 For something a little more eye-catching, check out the new Dolce&Gabbana Devotion sunglasses collection featuring a classic colour theme of gold and black but with an eccentric twist. Their playful twist with the classic Baroque style lends a fun and young feminine vibe. Definitely not for the wallflower, this is the collection from which you can find the perfect statement sunglasses to suit your personality. Dare to be bold and rock these pairs of stunning designer sunglasses to be the talk of the town! 
Sunglasses For Men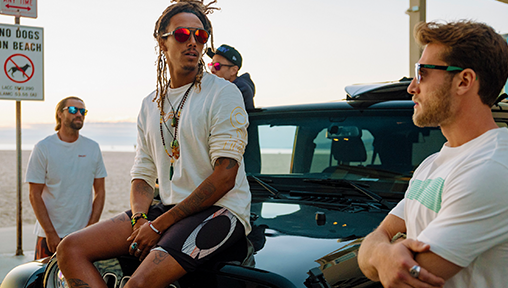 For the sporty man that is always on the go, it is essential to have a pair of sturdy sunglasses that can withstand your active lifestyle. But that does not mean sacrificing style for practicality. Oakley Forager sunglasses is the designer pair that is crafted with the needs of active men in mind. The round lenses are built with wrap and retention for better protection and to keep your face safe for sports use. Unobtainium nose pads keep the eyewear safely secured even with perspiration.
Not only will this pair of designer sunglasses help keep your eyes safe from UV rays, but it also protects them from debris and dust that comes with an active lifestyle. The companion designer sunglasses ready for the adventures of the modern sports-loving man, from hiking in the wilderness to skateboarding.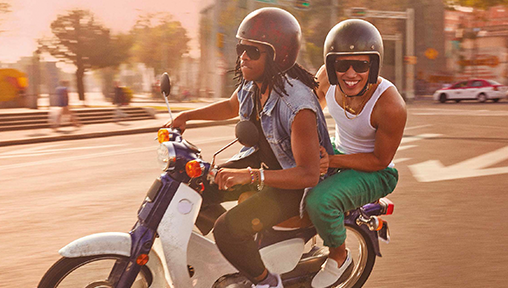 Stand out in a slick pair of Ray-Ban Wings sunglasses. Radiate confidence and stay poised with this pair of unique shades even in the blistering summer heat. The polished combination of square shaped frames with unique mirror gradient lenses sets you apart with an air of mysterious charisma. The flat temples, double bridge and Ray-Ban Wings II logo stamped on the lens are a nod to the sophisticated style that embodies Ray-Ban sunglasses. A great addition for those looking for a pair of classic and timeless sunglasses.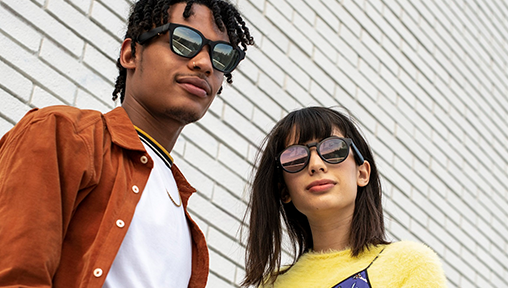 Talk about function and style. Bose, more commonly known for their expertise in the audio industry has rolled out a revolutionary wearable audio device that doubles as a pair of stylish sunglasses! For the technological geek, the Bose Frames are a pair of smart sunglasses that just might be a glimpse into what the audio-technology industry can achieve. The built-in microphone and multi-function button in the designer sunglasses enable touch and voice control for truly hands-free wireless listening. Surprisingly light, this pair of sunglasses is a fashionable and practical alternative to chunky and inconvenient headphones. Available in two timeless designs – Alto (square and angled) and Rondo (round and smaller).