The famous blue waters of the Côte D'Azur in the French Riviera are a top destination for yacht owners and lovers alike, with its ports busy all year round.
If you happen to be in the region, Port Hercules in Monaco will be the place to visit from 25th to 28th September 2019 when the Monaco Yacht Show 2019 takes place. There will be plenty to see with 125 superyachts on display, including 42 new launches, as well as 40 luxury tenders and water toys.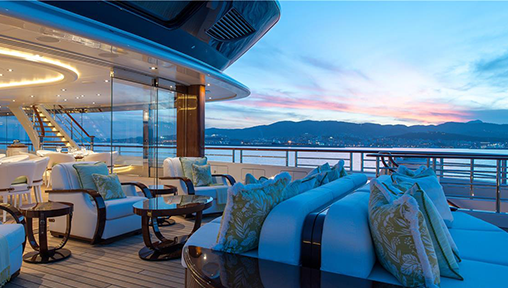 TIS Yacht
The superyacht "TIS", floating elegantly at 111 metres long, is the largest on display at the Monaco Yacht Show this year. Manufactured by Lürssen shipyard in Germany, TIS is a brand new launch - the luxury bespoke yacht was completed in June this year. The boat's interior presents a classical style decor, contrasting and yet perfectly matching its modern exterior. Six decks, nine lavish and well-appointed cabins, a 12-metre long infinity pool and a Ladurée-inspired tea room make this luxury yacht fit for royalty. Queen Marie Antoinette would have certainly approved.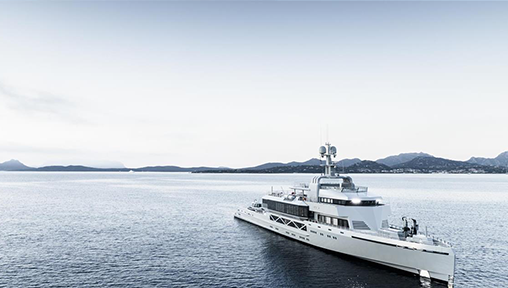 BOLD Yacht
Aptly named "BOLD", this superyacht at the Monaco Yacht Show is indeed impressive. Designed in collaboration with famous yacht designer Espen Øino, BOLD was built by Australia's SilverYachts. At 85 metres long, she boasts an aluminium hull and superstructure, with innovative technology and leading fuel efficiency, performing a maximum speed of 23 knots. There are 8 guest cabins, large outdoor entertaining areas, a spacious jacuzzi and sun lounge, as well as an enclosed wintergarden space with full glazing.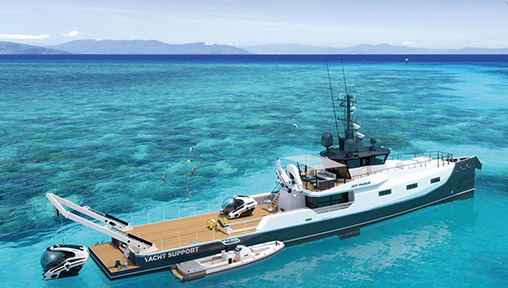 JOY RIDER Yacht
Another brand new launch at the Monaco Yacht Show, the 45-metre YS 4508 "JOY RIDER" is the perfect yacht for adventure seekers. This modern vessel is a blend of superyacht support and stand-alone boat. It has a spacious main deck lounge of 120 square metres, accommodation for 6 guests and 7 crew, touch-and-go helipad and high comfort thanks to stabilizers and patented technology. Imagine having your fishing boat, submersibles, jet skis and even your sports car all in one place? With JOY RIDER you have enough space to carry your favourite selection of water toys.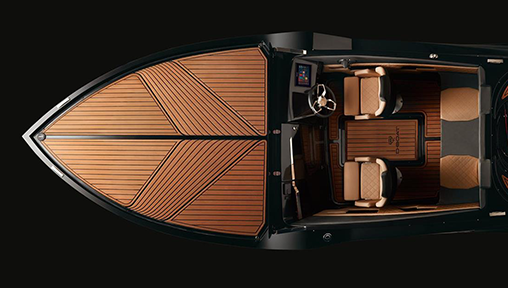 D-BOAT Diamond 550
Moving on to smaller things at the Monaco Yacht Show, an array of luxurious and high-tech water toys will also be exhibited at the show, with lots of options for all budgets. At just 6 meters long, the D-BOAT Diamond 550 is one of the smallest tenders on display. Its geometrical lines, premium upholstery and finishing touches make it a stylish ride for any occasion. The boat's colours and details can be customized as per the client's request. The Diamond 550 can be yours for EUR 65,000, inclusive with a Mercury F115 ProXS Engine.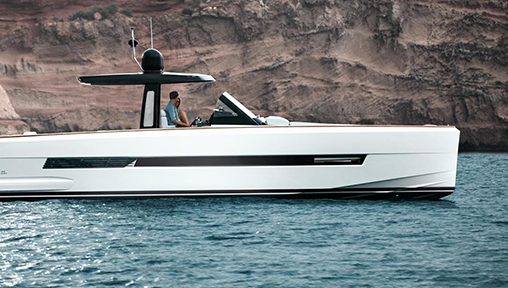 FJORD 44 Yacht
A compact yacht complete with a bespoke gourmet kitchen onboard? The "FJORD 44 Open" yacht has that and plenty of other features in its 13.45 metres of length. There are 2 comfortable cabins and a bathroom below deck, a large storage area under the rear sunbed where you can store all your toys, and the convertible furniture turns from the dining area into a sundeck. Smart functionality and minimalist design make this yacht an entertaining indulgence on water. The price tag starts at EUR 535,900. Charter rates may range from EUR 2,000 per day, depending on location.
To find out more about the Monaco Yacht Show, visit monacoyachtshow.com.