Singapore is one expensive city and buying alcohol online is now more affordable with iShopChangiWines. It is Singapore's first tax and duty-absorbed alcohol delivery e-commerce platform that allows you to buy alcohol even when you are not travelling.
Previously, duty-free alcohol was made available to anyone travelling for a certain number of days with a limit to the amount of duty-free alcohol purchase. iShopChangiWines now extends this privilege of tax and duty-absorbed alcohol to everyone above 18 years of age based in Singapore.
Wine connoisseurs and enthusiasts can now purchase up to 30 litres, or 40 bottles of tax and duty-absorbed alcohol per day. The selection includes over 140 different types of wine, champagne and sake some of the world's most sought-after brands, as well as DFS travel exclusives.
Red wine lovers, you will be spoilt for choice with red wine delivery options from France including Bordeaux, Chile, Argentina, Spain and Portugal. The grape variety includes Merlot, Cabernet Sauvignon, Shiraz, Pinot Noir, Malbec and more.
Popular red wine labels include Casillero Del Diablo from Concha Y Toro, Chateau Cartier Saint-Emilion Grand Cru, Reserve Speciale Barons De Rothschild Saint-Emilion, Fine Dry Red 1A, Wine Spot Carneros Pinot Noir and Chateau Lagrezette Malbec.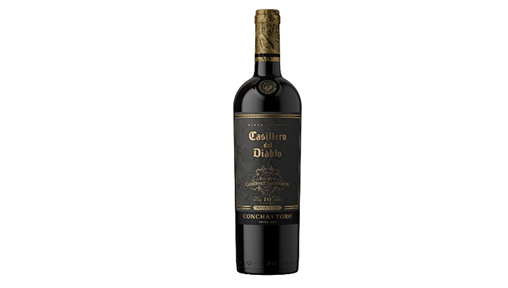 Casillero Del Diablo Maule Cabernet Sauvignon 0.75L
A travel retail exclusive, Casillero Del Diablo Maule Cabernet Sauvignon has notes of black fruit, dark plums and cherries. Fruit aromas are mixed with a pleasant toasted aroma from ageing this Cabernet Sauvignon for more than 10 months in an oak barrel. Casillero Del Diablo Maule Cabernet Sauvignon is ideally paired with red meat and aged cheese.
White wine lovers, you would be glad to know that iShopChangiWines carries classics from New Zealand, Australia, France, Germany and more. The grape variety includes sauvignon blanc, riesling, chardonnay and pinot grigio.
Popular white wine includes Pessac Leognan De Carbonnieux by Chateau Carbonnieux, Loosen Bros Dr. L Riesling, Oyster Bay Marlborough Chardonnay and the Yalumba Y Series South Australia Pinot Grigio.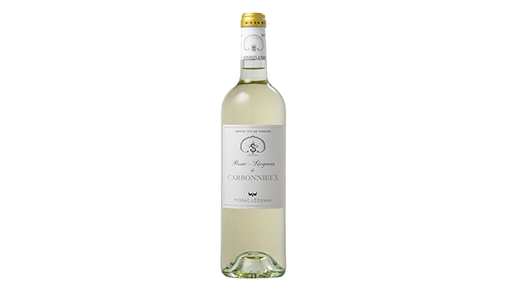 Pessac Leognan De Carbonnieux 0.75L
A blend of 65% sauvignon blanc, which gives a distinct minerality, and 35% sémillon, which brings body mid-palate, the Pessac-Léognan de Carbonnieux 2013 has a well-defined acidity and passionfruit to flint aromas. At $62, you can get a bottle of Pessac-Léognan de Carbonnieux delivered right to your doorstep.
iShopChangiWines also carries champagne from France and sparkling wine from Italy and Australia.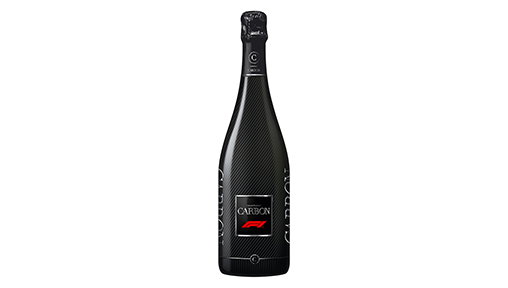 Champagne Cuvee Carbon Brut F1 Edition
Carbon Brut F1 Special Limited Edition Cuvee is fermented in small oak barrels. With a 46% Chardonnay, 24% Pinot Noir and 30% Pinot Meunier, the Champagne Cuvee Carbon Brut F1 Limited is a bottle of soft and smooth champagne retailing at $399.
iShopChangiWines carries three types of sake - neutral, dry and sweet.
For dry sake lovers, try their bottle of Konishi Daiginjo Hiyashibori or Chitosetsuru Junmai Hiyashibori.
If you can't decide between a sweet or dry sake, you can always go for the neutral sakes such as the Saito Premium Junmai Sake and Benten Yumenishiki Junmai Daiginjo.
Nonetheless, if you're more of a sweet person, the Saito Super Premium Junmai Daiginjo is perfect for you. At only $109, you can savour the sweetness in the comfort of your own home.
For free alcohol delivery, the minimum spend is SGD$150. There is also a self-collection option that must be placed at least 12 hours prior to your visit to the airport. Collection hours are from 10am to 10pm.