When was the last time you scored a truly limited-edition designer sneaker? Here's your chance to do so with the TENCEL™ Art of Shoes Design Competition! This biannual event, organised by Textile and Fashion Industry Training Centre (TaF.tc), is where they sought to discover promising fashion design talents in Singapore. The 4-day Digital Footwear Design workshop unveiled winning sneakers that were then prototyped using fabrics by The Lenzing Group and brought to life in a virtual finale runway show.
Today, we get you the inside information on the competition and how to get access to these special-edition sneakers!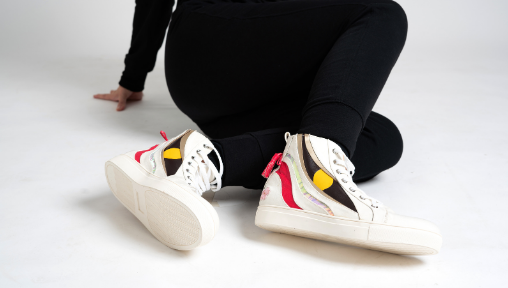 TENCEL™ Art of Shoes Design Competition 2020
Over 160 contestant. 11 Finalists. 1 Winner.
Creative minds from across Singapore took a chance on their vision and joined the TENCEL™ Art of Shoes Design Competition. Over 160 contestants attended a 4-day workshop and designed their very own sneaker mini-collections. These sneaker designs were then produced and brought to life at an internationally-broadcasted live-stream fashion show in January. 11 finalists with 1 winner emerged at the end of the event, as did their groundbreaking designer sneakers.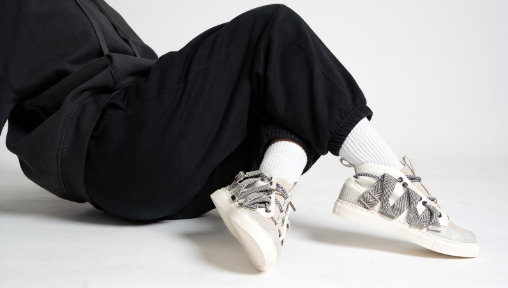 What's at stake for the winners?
3rd Prize Winner:
2nd Prize Winner:
1st Prize Winner:
Winners of the TENCEL™ Art of Shoes Design Competition 2020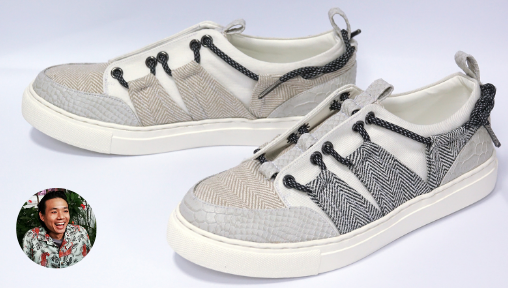 Dayyan Leng Leris with the winning The Archi-Luxe Capsule
The Archi-Luxe collection draws parallel to the layering of Singapore's many aspects, inter-connected and similarly supporting each other to create a whole form that is only complete in the sum of its parts. This capsule in inspired by the Art-Science Museum with the spreading panels as well as the big sweeping structural curves.
For Dayyan, modern artistry within Singapore is prevalent through our architecture, representing the importance of how our culture mixes the past and present, multiple races and multiple religions. An icon of this is the Art-Science Museum, influenced by the lotus flower in Chinese culture: a modern representation for an ever-advancing Singapore skyline.
Dayyan is the winner of the TENCEL™ Art of Shoes Design Competition!
Pre-order Dayyan's high top here and low top here!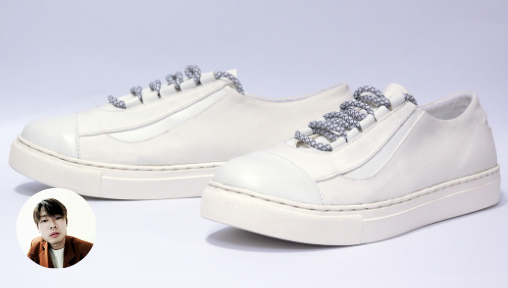 Quinn Ng - RUNNER-UP
To Quinn, design is an essential tool to solve the world's problems. The world is continuously evolving every single day and new problems always arise as a result. Therefore, as a designer, he feels constantly challenged to use his problem-solving skills to address environment, services and social issues.
Quinn draws inspiration from all sorts of architecture and thereafter incorporates it into his designs. He also likes to place an emphasis on detailing and simplicity. For his design, Quinn chose the colour white as the core as it is easy to match with: in other words, it is selfless. Hence, his inspiration for this design was using the tone-on-tone approach and overlapping with hidden subtle details.
Quinn is the second prize winner of the TENCEL™ Art of Shoes Design Competition!
Pre-order Quinn's high top here and low top here!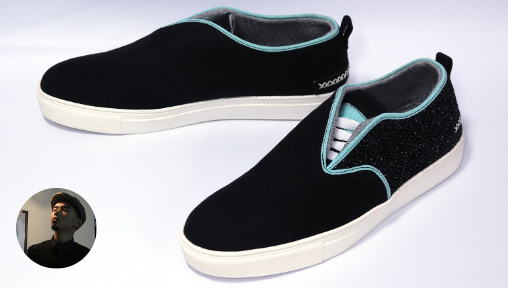 Siraj Munir - 2nd RUNNER-UP
Siraj was inspired by buildings - such as the Dynamic Tower in Dubai - and skylines when conceptualising his designs. He wanted to make sure that the shoe designs had clean lines, so that - even if sneakers are casual - they had a formal, distinct look. The low top colours and materials were chosen to showcase the urban landscape and lights in the city skyline at night. The high top's colourway, on the other hand, was to make a statement: bright and bold with a subtle touch of blue.
Much of the inspiration came at night, so he named the designs 'The LAX' and 'The LAX High' as nighttime is the time to unwind and relax. Why not do that and still look slick?
Siraj is the third prize winner of the TENCEL™ Art of Shoes Design Competition!
Pre-order Siraj's high top here and low top here!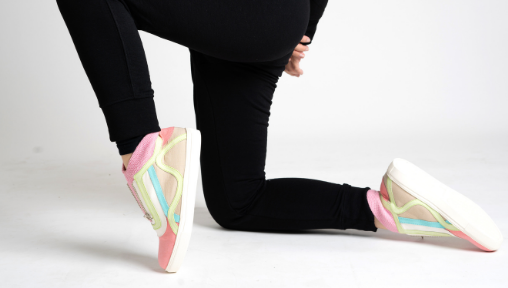 How to score a winning sneaker?
Want to see which sneakers won the contest? The Grand Finale Video will show you these beautiful designs in action. What's more, you can also preorder the 11 finalists' limited-edition designs via THE LABEL SG's website.
Starting from today till 24th March (Wednesday), 11.59 PM, all sneakers from the 11 finalists will be sold on THE LABEL SG for pre-orders! If any design hits a minimum amount of 20 orders, it will be produced and delivered to you. How's that for crowdsourcing?
You can find out more about each of the winning designers at this link.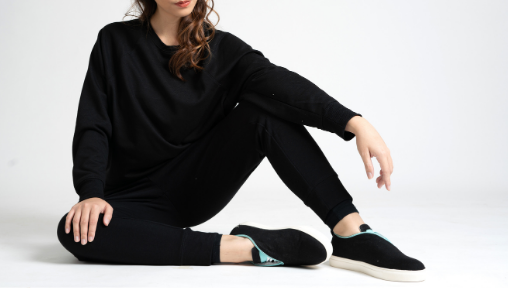 TENCEL™ material information
These winning sneakers were designed using  TENCEL™ fabrics. TENCEL™ Lyocell Fibers is a material acquired from sustainably-grown and procured tree fibres and manufactured by Lenzing.  Lenzing supplied TENCEL™ Lyocell Fibers as part of the sneaker design process of the TENCEL™ Art of Shoes.
If your favourite sneaker designs do not hit 20 orders by 24th March (Wednesday), you will be fully refunded within a month after you placed your order. On the downside, you'll miss out on owning your own limited edition TENCEL™ Art of Shoes sneaker. So rally your friends to support your favourite designer(s)! Oh, and don't worry, they ship internationally too!
For more information on the limited edition pre-order and shipping details check out these FAQs. THE LABEL SG will be opening up to international orders soon, exclusively to TENCEL™ Art of Shoes Sneakers! Stay tuned on THE LABEL SG website for more updates!
Don't forget! These limited-edition shoes will sell out fast so make sure to pre-order your favourites via THE LABEL SG's website right away!