Looking for a last-minute getaway from India? Ready to jet set to your next holiday but don't have the time to apply for a visa? Here are some holiday destinations that have visa on arrival for Indian passport holders. This list caters to different types of holiday go-ers with suggestions on what to do when you're there!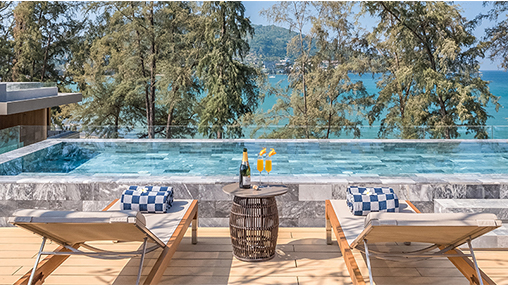 Thailand 
Enjoy the pristine beaches in Phuket such as the Kamala Beach where you can relax or take part in water activities such as jet-skiing, parasailing and more. Stay at Twinpalms MontAzure Hotel and Residences for luxurious holiday accommodation. Indulge in a lavish Saturday brunch at Shimmer Beachfront Restaurant or party the night away at Catch Beach Club!
And if the beaches aren't your thing, there's always bustling Bangkok, known as a shopping paradise. Be prepared for their exciting nightlife and do not miss out on the various fine dining restaurants in Bangkok. From Indian restaurant GAA headed by Michelin Star Chef Garima Arora to lavish Thai Isaaya Siamese Club, enjoy the finest that Bangkok has to offer.
Indian passport holders can apply for Visa on Arrival for the purpose of touring in Thailand for not more than 15 days. For more information, visit https://www.thaiembassy.com/thailand/visa-on-arrival.php.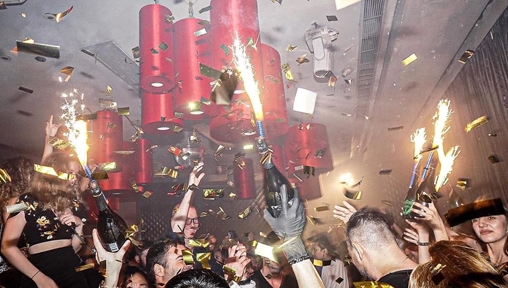 Hong Kong
Great for dining and shopping, Hong Kong offers more than just sumptuous dim sum. When in Hong Kong, do not miss out on their vibrant nightlife for they're also home to The Old Man, who topped Asia's 50 Best Bars 2019. A club worth checking out is the Dragon-i Club for those who love partying. 
With only about 25% of Hong Kong being developed, the carefully conserved nature parks are gorgeous and great for hiking. Go yachting on a Sunday to explore the stunning ocean surrounding Hong Kong.
Indian passport holders must apply for and successfully complete pre-arrival registration online before they can visit or transit in Hong Kong visa-free. For more information, visit https://www.immd.gov.hk/.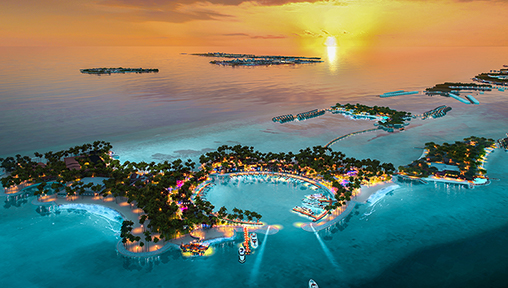 Maldives
The tropical, beach islands are a paradise for island lovers. For city dwellers, you have to check out Crossroads Maldives - Maldives' first one-stop and non-stop lifestyle destination which features iconic oceanfront resorts, upscale lifestyle outlets and entertainment offerings, as well as the stunning natural, cultural and nautical attractions.
For party people, Maldives is the place to let go and go crazy. Finolhu is chic retro luxury all in one, on the grooviest island in the Maldives. Located in the UNESCO world biosphere of Baa Atoll, Finolhu is the ultimate island experience for chic couples, fun-loving families and gatherings of friends alike. You'll find everything from lazy poolside breakfasts to afternoon seafood lunches, poolside snacks to romantic evening dining. After dark, bounce on over to 1 OAK Beach Club, where the hottest DJs and the coolest performers keep the party going until the wee hours.
A tourist visa is granted for all nationalities on arrival to the Maldives. As such, a foreigner travelling to the Maldives as a tourist does not require pre-approval for the visa. For more information, visit https://immigration.gov.mv/tourist-visa/.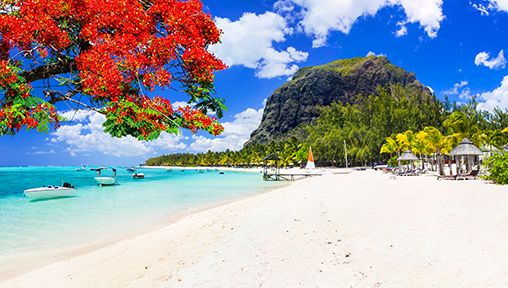 Mauritius
Even if you aren't religious, the Grand Bassin is a gorgeous lake that you shouldn't miss. The most sacred Hindu place on Mauritius, marvel at the amazing scenery and if you wish to, pay respects to the Temple of Shiva. The St Regis Mauritius Resort is the perfect place for a private retreat. Enjoy endless recreation with the sparkling pool, fitness club, water sports or tennis court. Explore the world-famous 'One Eye' surf spot, perfect for kite surfing adventures. Indulge in body treatments at Iridium Spa. Savour international cuisine in their five destination fine-dining restaurants or take in a movie in their private cinema.
Indian passport holders travelling to Mauritius for tourist purposes do not require a visa. For more information, visit http://passport.govmu.org/.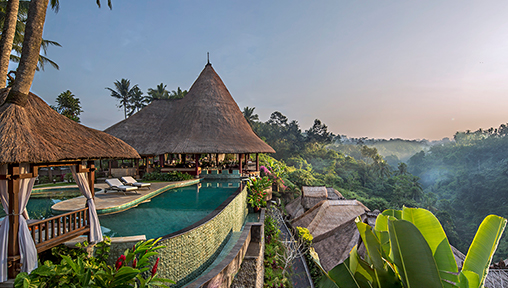 Indonesia
If you're looking for a romantic getaway, Bali is the island you need to visit. Popular for destination weddings, Bali is also great for a quick getaway with your significant other. Tailor-made for lovers old and new, the villas, cuisine, amenities, surroundings, and service at Viceroy Bali set the stage for an enchanting escape that couples will remember forever. Some of the special touches include an arrangement of roses on arrival in the villa, two-hour couples' spa, romantic candlelit degustation dinner and traditional activities such as a Balinese cooking class or picnic and walk through the rice fields.
Just as pretty is the often overlooked island of Lombok. For a truly luxurious, romantic date, you have to stay at the stunning Oberoi Beach Resort, Lombok. They offer a wide array of dining options, gorgeous rooms and an open-air spa that you can enjoy with your partner. Indulge in a much-needed couple's massage session and feel the stress melt away.  
If you are staying for less than 30 days, Indian passport holders will get a Visa Exemption Stamp. For more than 30 days, you can simply purchase Visa on Arrival at the immigration hall. For more information, visit https://www.bali.com/visa-for-indians.html.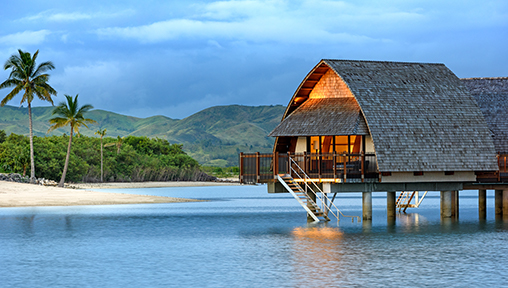 Fiji
A gorgeous collection of tropical islands in the heart of the Pacific Ocean, Fiji is a picturesque location ideal for couples and families.
If you're planning to bring your kids along, consider going to Marriot Momi Bay. Their Duplex Ocean Front or Lagoon Bure Villas have direct access to a white sandy beach and their Deluxe Lagoon Rooms are perfect for families as the rooms can interconnect. Open daily, the Turtle Kids' Club has activities to engage kids from the age of 4 to 12 during the day. Among the activities are an interactive mini-amazing race, creative sessions, Fijian language lesson, coconut husking, basket weaving, movies, talent quest and marine life education.
For couples or honeymooners, there's no better resort in Fiji for a romantic holiday than Sheraton Tokiriki Island. If you're looking for some romantic time in paradise, we would recommend booking the rooms with a plunge pool. There's also a walk-in rainforest shower with coconut-scented bath amenities. There is a game room available and a list of activities to choose from such as Kayaking, Scuba Diving, Snorkeling, or visit the spa at an additional cost.
Indian passport holders travelling to Fiji for holiday purposes do not require a visa. For more information, visit http://www.immigration.gov.fj/.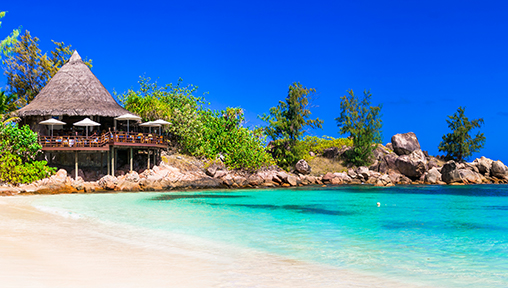 Seychelles
The islands are a paradise for nature lovers. From the stunning views at Praslin Waterfall or mingling with wild giant tortoises at Curieuse Island. If you're not a fan of trekking through tropical forests and getting sweaty, you can always chill out at luxury hotel Fregate Island Private. Enjoy a relaxation session at The Rock Spa, where guests can collect their own fruit and ingredients in the gardens, to create a delicious treatment for natural beauty.
Seychelles is a visa-free country which means that there are no visa requirements for any persons wishing to travel. For more information, visit http://www.mfa.gov.sc/.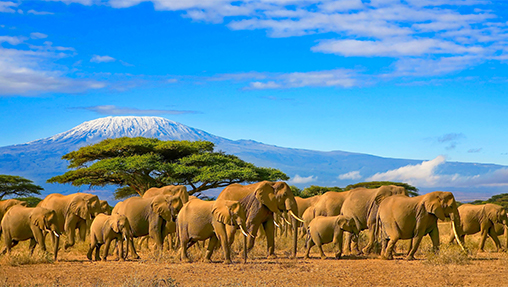 Kenya
For those with a taste for adventure, you have to visit Kenya to fully enjoy the breathtaking wilderness. Nothing is more exciting than seeing the seemingly empty plains fill with majestic elephants or the thrill of spotting a pride of lions from afar. After spending long hours running across the hot plains of Kenya, recharge and refresh at Sarova Whitesands. For dining and entertainment, guests can choose from three themed superb restaurants, two great bars, and the exclusive Cocos Beach Bar, overlooking the beautiful Indian Ocean. There are five outdoor swimming pools with water slides, diving boards and four floodlit tennis courts that also serve as a landing ground for helicopters.
Visa on Arrival is available for Indian passport holders at the airport. For more information, visit https://www.kaa.go.ke/.