Living in South East Asia; the culture, food and summer all -year- long; are some of the reasons people move here. The number one motivator though, is to be able to travel and see the gems surrounding us. A short quick flight, boat or car ride away are some of the most splendid works of nature - fairly untouched by mass tourism and waiting for explorers! While there are several such places to visit, we chose those that are convenient to get to (relatively) and also offer different type of lodging options.
Get there before everyone else does!
1. El Nido, Philippines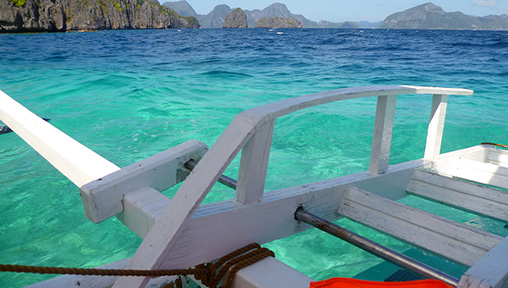 You have probably heard of El Nido. A little off the beaten track than its better known cousin Boracay, El Nido too is getting popular with International tourist circuit. The beauty of El Nido is that you can head there for its slightly less obscure beauty or take your pick from any of the 45 deserted islands that surround it! While El Nido offers you a range of accommodation options, the islands around it are often used as camping grounds by visitors.
Getting there: Fly direct to Manila and take a domestic flight into El Nido.
2. Phu Quoc, Vietnam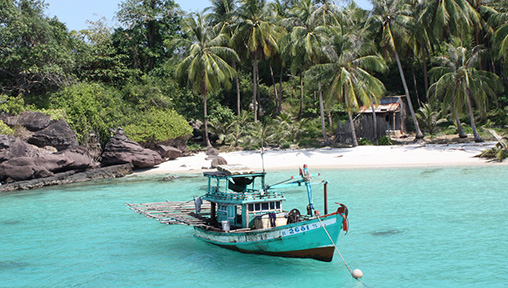 No disturbing crowds or vendors on the beaches and clean shores to take in the gorgeous sea side views, Phu Quoc is steadily rising on many a traveller must-do lists. Apart from its beaches, it also offers visitors a chance to go night squid fishing. There are the Duong Dong waterfalls nearby as well as a lighthouse and a local shrine. Night markets and street food galore, there won't be a day of boredom in this little piece of heaven.
Getting there : Take a direct flight to Duong Dong airport.
3. Sapa, Vietnam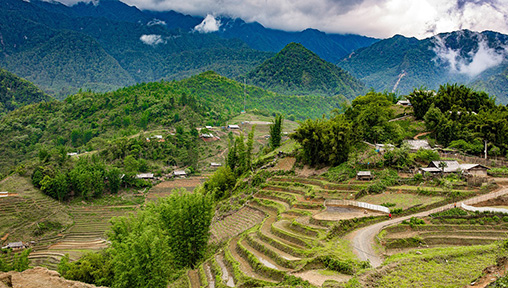 Vietnam's real jewel known for its rugged scenery and slightly difficult to get to location – Sapa reigns high on the obscure location list. Particularly if you are tired of the beach scene in Asia, Sapa gives you the opportunity to get your hiking shoes on. Climb the highest peak in Vietnam Fansipan, or experience the rice terrace ranges on a bike; there's plenty to do here. A variety of hotels are available but for a truly cultural experience try a homestay with a local family!
Getting there : Take a direct flight to Hanoi. Then take a train or bus to Sapa.
4. Pulao Weh
Sabang Island or Pulau Weh was cut off the mainland when a volcano eruption separated it into the sea. It is a small active volcanic island in Sumatra and for those of you who have been wanting to explore Sumatra, this little island that accords visitors with some of the best snorkelling sites in Asia. The main reason to go to Pulau Weh is for the beaches. Swimming, snorkelling and diving aside, don't expect to do much else here. Keep in mind that there are no nightclubs on the island and alcohol too is tough to get (beer is readly available). So if you like to party this is the wrong place to go, but if a relaxing holiday with some of the most stunning reef's in the world is what you are after; you are definitely in for a treat!
Getting there: Get a flight to Banda Aceh airport and a ferry to Pulau Weh
5. Lovina, Bali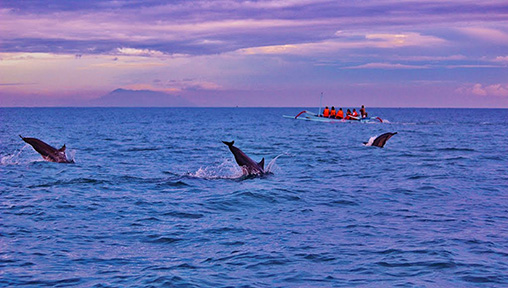 You probably are done with Bali but that's the highly popular southern part of this vast island. In the north-western side of Bali lies the coastal area of Lovina (or Lovina Beach) that boasts a dotted line of small seaside villages; all far quieter than the busier southern side. Rice paddies, rolling green hills and hot springs are some of the extras you can enjoy at this beach sojourn (other than diving and snorkelling). But the real treat is taking a small boat to spot over hundreds of dolphins in the morning. Much like the rest of Bali, accommodation is never a problem – a wide range of hotels, resorts and homestays are available to book online or personally once you are there.
 
Getting there: Fly direct to the airport in Bali and rent a car to drive straight to Lovina. It's about a 3-hour drive from Kuta.
6. Kep, Cambodia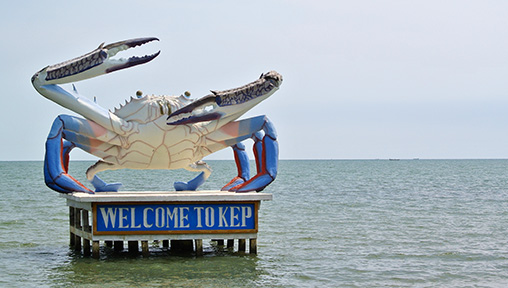 A holiday that can take you back in time. It may seem like another seaside village but this little beach paradise in Cambodia, is an absolute must see. Kep was known to be a fashionable getaway for the French in the early 1900's. Imagine French colonial villas donning streets with statues and sellers showing off their wares at a crab market. You will be spoilt for choice when it comes to hotel options; with price ranges to suit every pocket including homestays and luxurious pool side villas are up for grabs
Getting there: Fly direct to Phnom Penh and then drive to Kep (4 hours).
7. Belitung Island, Indonesia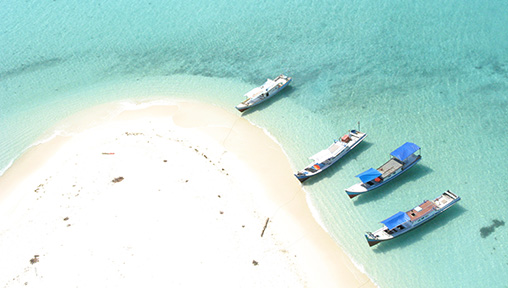 Source
Take advantage of the newly relaxed visa rules for Indonesia, and visit Belitung which is one of the most beautiful islands on South East Asia. Beaches that will surprise even the most astute traveller, the picture perfect scenery is sure to you're your breath away. White sand, clear water and spectacular snorkelling opportunities make Belitung a choice holiday destination. There's also something for culture vultures, with a small Balinese village and Chinese temples on neighbouring island.
Getting there : Fly to Jakarta and take a short (1 hour) flight to  Tanjung Pandan or Belitung.