We know that this circuit breaker has got many of you men growing out your beards. Here are some tips from The Panic Room and Sultans of Shave on how you can best care for your beards at home.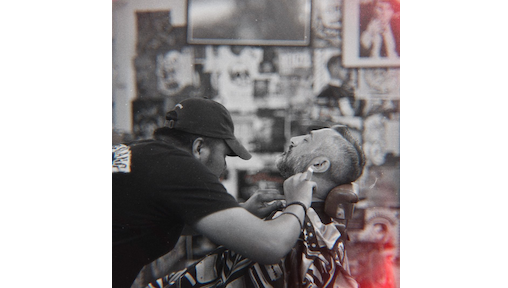 The team at The Panic Room recommends the following:
Cleanse Your Beard
Choose a beard wash that is formulated specifically for your beard as it will not only cleanse your beard but the skin beneath it as compared to regular shampoo or a facial wash. You can also do a weekly scrub to cleanse any dead skin cells underneath the beard as well.
Condition Your Beard
After washing your beard, conditioning your facial hair is important to keep the hair soft and tame. If maintaining a stubble/short beard, the Daimon Barber, London - Beard & Stubble Softener works wonders and is highly popular with our customers. It may be on a pricier side, but a little goes a long way.
Unlike regular beard oils, this is more like a serum that is easily absorbed and does not leave the skin or the facial hair feeling overly greasy. In the initial stages of growing a beard, it can be quite uncomfortable as the skin might feel itchy. The softener will keep the skin moisturised hence reducing the itch.
If you're maintaining a full beard, balms and oils are recommended since it has a larger area to cover. The Bluebeards Revenge - Classic Blend Beard Oil is a popular choice, because of its affordability and scent. Always start with just a few drops in the first few weeks, so that the skin gets used to it. If too much oil is applied, it can cause the skin to breakout especially in our humid weather.
Keeping Your Beard in Shape
For shaping off the edges, The Panic Room recommends using a straight razor, as it is more precise and you will be able to see where you are shaving. The Parker - 33R Black Shavette is a good and affordable razor to get. 
To help see where you are shaving with the straight razor, you can use a shave oil or transparent gel-like the Hanz de Fuko - Invisible Shave Cream. 
To trim a beard you can use an electric trimmer. The most popular trimmer that professionals are using at the moment would be the Andis - Slimline Pro Li T-Blade Trimmer (UK). It can trim the edges and also shorten the beard with its 4 attachment combs.
Using a fine-tooth comb while you're trimming is useful to help catch facial hair.
Styling Your Beard
A styling balm can also be useful to keep the beard in shape. The Uppercut Deluxe - Beard Balm is our favourite as it is multipurpose. It conditions and also has some hold to keep your beard neat.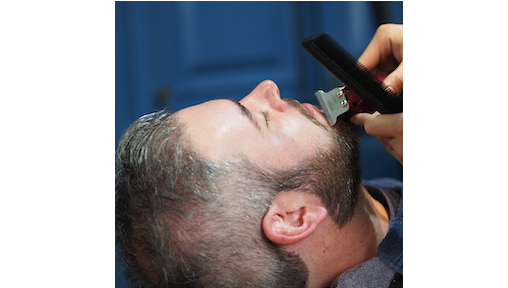 Here are some tips on how you can shave your beard at home: 
Prep Your Face
Prep your face by holding a warm towel over the area for about 30 seconds before beginning to shave. Alternatively, shave right out of the shower.
Use Safety Razors
Safety razors can offer a much closer and smoother shave than a conventional cartridge or disposable razors. They are also more eco-friendly and cost-effective in the long run!
Always Shave With the Grain
This means shaving in the direction of hair growth. Use your free hand to stretch out the area that you are shaving to get all the hairs in one pass, to minimise skin irritation.
Use an Aftershave
After shaving, use an aftershave or calming moisturiser to replenish moisture and soothe the skin. For our bearded gentlemen, finish with a beard balm or beard oil to achieve an Insta-ready face!
Sultans of Shave is currently having a 20% off all products until 31st May 2020. Their custom safety razor set is now $100 instead of $189. You can follow them on Instagram for more tips.