Need your favourite hair, skincare and makeup products delivered to the comfort of your home? If you've been looking for online shopping beauty stores that ship within Singapore, bookmark this right away. From cult-beauty brands, to K-drama inspired products, these online beauty stores will have you clicking away with delight!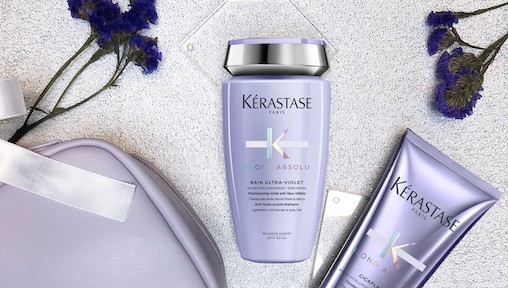 Missing your hairdressers while staying at home? Our favourite hair salon group Kimage have now got an E-Shop that sells leading hair care products that will keep your manes looking lush, even at home. From best sellers by Kerastase, Lislus, Lucicare, Notio, Loreal and GK Hair, the breadth of products on this online beauty store is curated to suit all hair types.
We especially love the 'Best Selling Packsets' by Kerastase, that are a one shot answer to all your hair-related troubles. The Kerastase Bain Anti-Pelliculaire Specifique Set includes a Bain Anti-Pelliculaire Shampoo and a box of Cure Anti-Pelliculaire. The Bain Anti-Pelliculaire, an anti-dandruff shampoo, acts on two types of dandruff, dry and oily flakes. A cleansing action eliminates impurities from the scalp. While the anti-relapse action treats the scalp to remove visible flakes from recurring for up to 8 weeks. There's even a super-cute cosmetic pouch that comes with it!
Not sure which hair care product is suitable for you? Drop Kimage a message and you'll get hairdresser approved recommendations! With free shipping for every purchase and products reaching you within 2-3 business days, this online hair care beauty store is definitely one we're going to bookmark! 
Could we tempt you more? Vanilla Luxury readers get 5% off regular priced items from the Kimage Eshop? Just use VL8OFF at checkout. Offer valid till 30 June 2020.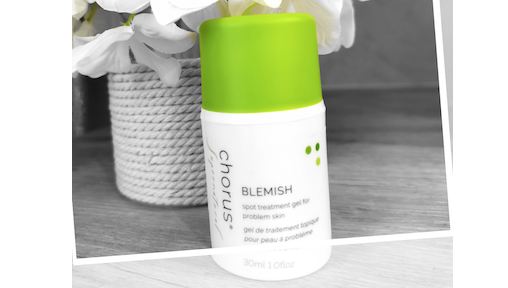 Skin, check. Hair, check. Body, triple check! If you are looking for a one-stop online beauty store that sells award-winning 100% natural skin, hair and body wellness products, Chorus Supernatural ticks all those boxes. Specially formulated by skin and hair experts, the products at Chorus offer uncompromised high efficacy formulations and maximum safety for your health. 
With hosts of 5-star beauty reviews and visible effective results that are endorsed by a leading anti-ageing specialist, you can rest assured that this is a brand worth investing in. Need more? All their products are nasties-free, CertClean certified and come with top safety ratings by the EWG. 
While there are plenty of products (including those for your baby!) that you can buy at Chorus Supernatural's online store, these 5 are must try's! Chorus Gentle Gel Cleanser (CLEANSE), Sulphate-free Hair Shampoos (SHAMPOO / VOLUMIZE), Brightening Facial Oil (FIRM), Dark Circles & Puffiness Eye Cream (BALM)  and Acne Fast SpotTreatment Gel (BLEMISH) make worthy purchases. Last but not the least, their highly raved Calming Neem Cream (CALM) is an exclusive blend of neem extract, neem oil, aloe vera, and comfrey that provides fast effective relief for itchy and sensitive skin caused by dermatitis, eczema or psoriasis.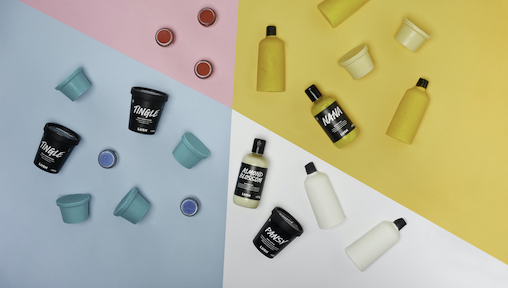 Can't visit your neighbourhood Lush store? Don't panic, your favourite Lush-worthy products are just a click away! This online beauty store has had us clicking away on everything: bath, shower, face, body or hair. From their super-cute bath bombs, to reusable bubble bars, self care has never been this indulgent! Our picks that should make it to your cart pronto, include the Mama Mia Body Scrub that is a powerhouse of pink ingredients. Refreshing pink grapefruit, cleansing rose clay, and exfoliating Himalayan salt combine to give you a glow all day and night. Caffeine lovers are sure to enjoy the Cup O' Coffee Face and Body Mask! Roasted cocoa extract, vetivert and coriander oil combine to create an addictive rich aroma of freshly brewed coffee. 
Want to keep your kids in the bath longer? Brighten everyone's bath time with the mouldable cleansers at Lush. Monsters & Aliens allows for a scented black pepper oil and vanilla absolute bath party. Soap it, shape it, shampoo it, any way you like!
If you're after a fragrance instead, we'd urge you to have a look at the ones that Lush are stocking at the moment - body sprays, perfumes, solid perfumes and even Wash Cards! Floral fans will enjoy Two More Hearts, a mix of Jasmine and Tender Rose with softer undertones of vanilla notes! Mmmm...magical! 
Just spend $60 and enjoy Free Standard Courier Delivery. Limited time offer!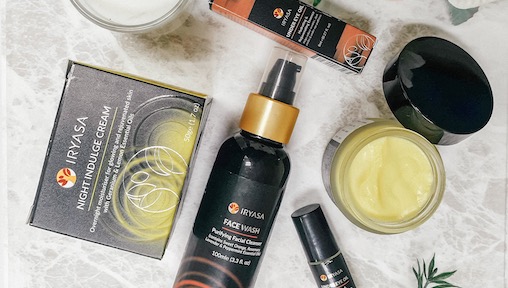 Are you looking for a beauty and wellness brand offering toxin-free, clean skincare? Iryasa is a Singapore based brand founded by an ex-A*STAR scientist who is passionate about nutrition and health. With its ethos strongly rooted in providing skincare that is not only safe for your skin, but also for our planet, Iryasa sells natural, vegan, cruelty-free skincare products that contain no nasties, such as parabens, synthetic fragrances and mineral oils. Each formulation is a careful blend of plant/herbal extracts and edible micronutrients that aim to correct the cause of the concern rather than simply conceal a flaw. 
The award-winning Purifying Face Oil by Iryasa, harnesses the powers of 24k gold and nourishing botanical oils to deliver radiant and healthy skin. This anti-ageing serum is rich in vitamins C and E and helps brighten dull, tired skin, reduces acne breakouts and evens skin tone.
If you have scalp troubles or looking for a product to detox your scalp and promote healthy hair, then give Iryasa Scalp Enriching Gel a shot. Light-weight, fast absorbing, this hydrating scalp gel balances sebum production and nurtures hair right at its roots. This natural product aims to soothe skin irritations, inflammation, itchiness and breakouts and can also help contain skin concerns such as scalp psoriasis, eczema, seborrheic dermatitis, folliculitis and scalp acne. 
There's free shipping for orders over $30 in Singapore and discounted international shipping rates, should you be looking at sending out care packages for your loved ones around the world!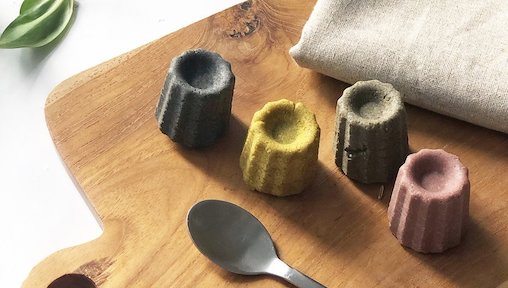 For those of you that are looking to #supportlocal beauty brands, Oasis Skin is a natural choice. This homegrown lifestyle brand is dedicated to crafting and curating beauty and homecare products made with organic, plant-sourced ingredients. Boasting a popular Beauty Kitchen, Oasis Skin's products are made responsibly, free from harmful synthetic products and are designed to be gentle on the skin. With a zero-waste philosophy, their Beauty Kitchen also functions as a refillery for customers to recycle their own bottles and jars to purchase how much they need - reducing total product and packaging waste! 
You can't go wrong with the Solid Haircare range at Oasis Skin - made in Singapore, the shampoo and conditioner lines are vegan, free from parabens, sulphates, synthetic fragrances and contain active ingredients carefully selected to target different hair types, whether to strengthen, de-frizz or reduce hair loss. They come shaped as cute little Caneles for ease of holding during showers and importantly to maximise the number of uses. 
The newest product at Oasis Skin, their Vegan Cream Deodorant is a clear winner that is aluminium and baking soda free and is gentle and non-irritating to skin. Fine and with a lightweight feel to it, this vegan cream deodorant comes in zesty grapefruit + patchouli or refreshing vanilla + coconut variants. 
And that's not all! Oasis Skin also forms distribution partnerships with brands that share the same values as them such as Fer a Cheval. The Fer a Cheval Liquid Soap is a luxuriously scented soap made in Marseilles, France that is not just available in the bottles you receive, but also refillable at the Oasis Skin store! 
With free local shipping above $60 and plenty of skin-worthy products to choose from, there's no wonder that Oasis Skin is an online beauty store that we just can't get enough of!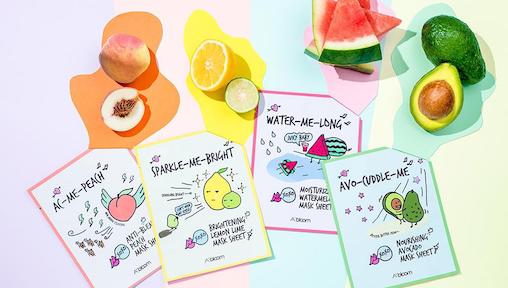 K-beauty best sellers that you have been wanting to get your hands on? While they aren't based out of Singapore, Althea offer free shipping to the red dot for just a $29 spend. Housing an enviable range of Korean beauty that can be delivered to you, no matter where you are in the world, this online beauty store is as close as you will come to actually shopping in Korea.
Our staples include cult-favourites Cosrx Acne Patches and Banila Co's Clean It Zero Cleanser that make great warriors in our fight against acne. We are also crushing over the  range of A'BLOOM fruit face masks - cute packaging and packed with hydration, they make for a delicious drink for your skin. Key ingredients include fruit extracts such as Watermelon, Peach, Avocado and Lemon served up with calming Lavender, Hibiscus or Tea tree to give varied benefits to each skin type.
Made of 100% eucalyptus tree tencel sheets, these masks are as moisturizing as they are environmentally friendly! Crash Landing on You fans can indulge in a gush-worthy range of lipsticks and stains in just the right pastel shades of your liking - pretty on the face and the pocket too!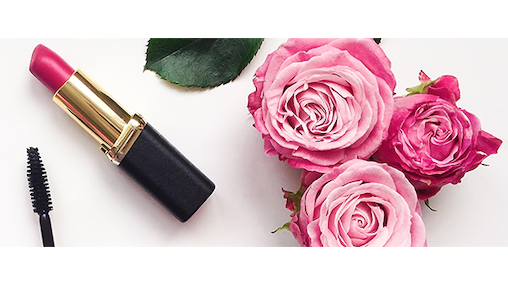 Duty free hauls from the comfort of your own home? Yes, please! Now you can stay at home and benefit from over 5,000 tax absorbed products with iShop Changi. Free local delivery over a minimum spend we love how iChangi allows us access to travel edits and multi packs without having to head to the airport. Stock up on your essentials from SK-II, Kiehl's and La Mer without having to bear the tax on these precious items!
If your hands have taken a beating after all that intense washing and santizer use, you need to invest in some luxe care for them! We love the travel exclusive, Jurlique Rose Luxe Edition Hand Cream Duo that features two of their popular hand creams and comes packed in a gorgeously packaged box. Looking for a gift to send someone? The fragrance gift sets on iChangi are a winner! From leading miniature set favourites to envy-causing EDT's, these value sets will be enjoyed by any giftee - male or female! 
And it's not just skincare and fragrance either, iShopChangi also carries a wide range of beauty products such as makeup, makeup tools, fragrances and more from all of our favourite beauty brands. With 10% off your first purchase and free local delivery over $59 (limited time only), shopping for tax-absorbed beauty products is easy peasy!