There is nothing as wonderful as enjoying a sizzling barbecue with a chilled well-matched drink. This adds to the beauty of even barbecuing in the first place. If you are new to slow cooking on the grill, know that smoking times and temperatures vary for different types of meats.
Just so we don't leave you making the mistake of eating dry barbecued food like a burger with no drink to wash the tasty bites down, we have put together this food and drink pairing guide. Choosing the right drink with your food in itself is a cherished art which will enhance the experience.
1. Beef
Red meats such as steaks, briskets and beef ribs go well with red wines such as Cabernet Sauvignon, Malbec and Bordeaux wines. Have your beef burgers with Rose or Cava sparkling wine. In general, beef tastes great with Brown Ales, and you can go with dark beers such as Porters or pale beers such as Pilsners.
2. Pork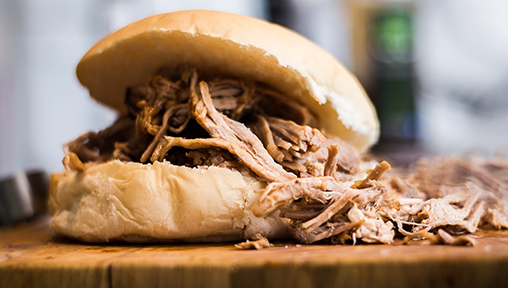 Pulled pork, pork shoulder and pork ribs also pair well with red wines such as Cabernet Sauvignon, Malbec and Bordeaux wines, as well as Pilsners. If you're having hot dogs or pork sausages, then have a glass of Rose or Cava, or a pint of Rauchbier or Blonde Ale.
3. Lamb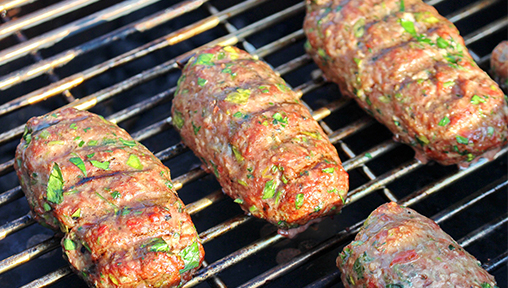 Lamb and red wine is the classic combination. Savour your lamb with Cabernet Sauvignon, Malbec or Bordeaux wines. Strictly no beer!
4. Poultry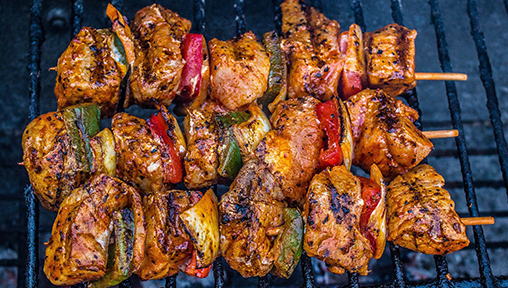 Moving on to white meats such as chicken, turkey and duck; enjoy these with Malbec or Cava. Chicken is probably the most versatile meat that goes well with most beers whereas turkey and duck is recommended to pair with Brown or Blonde Ales.
5. Fish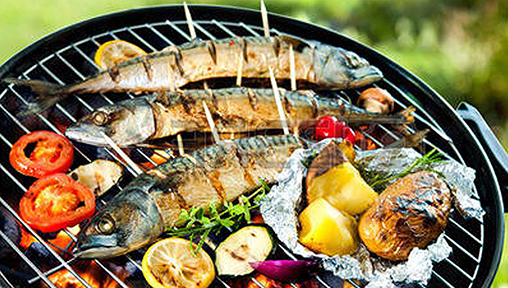 Most fishes including salmon, trout and sole pair beautifully with Rose, Cava and Helles Lagers. However, sole, having a mild and delicate flavour, also goes well with Malbec and Bordeaux wines.
6. Seafood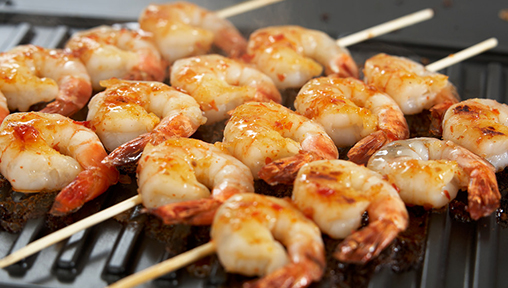 Whether you're having shrimp, prawn and lobsters or oysters and calamari, it's a good idea to have seafood with Rose, Cava or Helles Lagers.
7. Veggies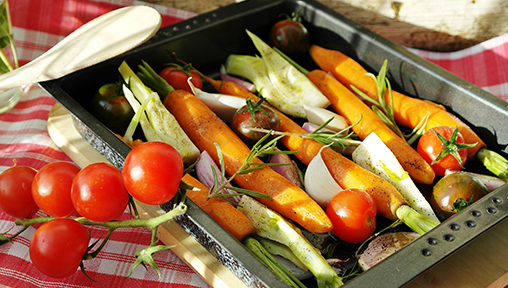 Vegetables pretty much pair well with any kind of wine except perhaps Cabernet Sauvignon which is too dry. When it comes to beer pairings, go with Blonde Ales, Indian Pale Ales, Pilsners, or Helles Lagers.