Whether it's attending to unending work calls or listening to your favourite music, this Circuit Breaker has definitely taught us to appreciate the wonders of earbuds and other audio tech! So, when we heard about the latest addition to JBL's extensive range of wireless earphones, we had to give it a go. Leading audio brand JBL brings their wireless game to the next level with the JBL TUNE 220TWS – the next generation of true wireless earphones in the popular JBL Tune line.
Here's why you too should consider the JBL 220TWS as your next audio partner.
Psst...if you'd like to win a set, simply follow the instructions at the bottom of this page!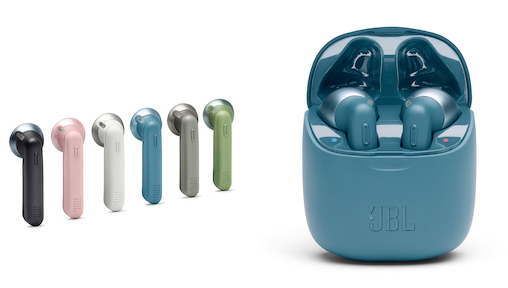 Design
Sleek metallic finish, with soft touch paint - we like! The JBL TUNE 220TWS may be small, but it's designed to please aesthetically. Choose from a classic white or black, or make a statement with their trendy blue, grey or dusty pink, all complete with metallic detail.  
The earbuds come with a comfortable, ergonomic design meant to be worn for longer periods of time. No more awkward, falling-out-of-the-ear moments! 
And this is one charging case you'll want to flaunt. Sleek, small and shaped like a river stone; the soft body with a curved lip pops open to nest the earbuds easily.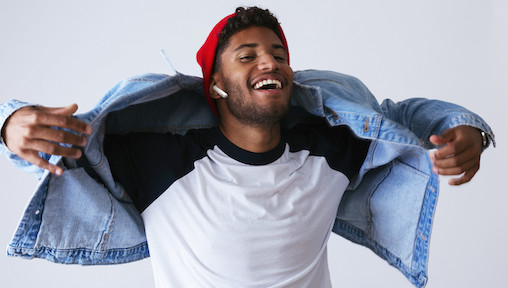 Hands-free, fuss-free
The JBL TUNE 220TWS allows for free movement while staying connected. No wires, and easy tuning in to an iPhone or Android device - all you need to do is charge up and get moving! The easy on-the-go control buttons on both earbuds, make it easy to switch between calls, voice command, playing and pausing. You favourite tunes interrupted by a call? With the JBL 220TWS it's easy to move back and forth with the on-ear controls.
JBL Pure Bass Sound 
The JBL TUNE 220TWS features a 12.5mm driver that delivers unmistakable heart-thumping JBL Pure Bass Sound, day after day. Allowing easy access to native voice assistants and hands-free stereo call capabilities, these earphones can help you through your days, and effortlessly at that. Worried about battery life? The JBL TUNE 220TWS delivers three hours of uninterrupted playback, with an additional 16 hours of battery life from its fast charging case. How's that for convenient!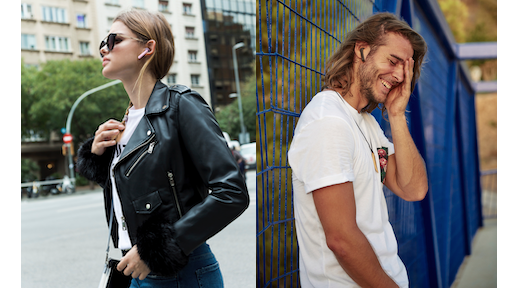 Great for gifts, self care, teenagers or endless Zoom meetings
We don't know anyone who wouldn't squeal with delight when gifted a set of these beautifully designed earbuds! Whether it's as a gift for someone special, making hard-to-please teenagers happy or uninterrupted me-time, the JBL TUNE 220TWS delivers. As for your endless Zoom meetings, the epic sound with seamless switching between modes will make life miles easier - and fun! 
The JBL TUNE 220TWS is priced at $169.00 (inclusive of GST) and available in a range of modern colours at JBL's flagship store on Lazada, Shopee, as well as on the JBL Online Store.
The giveaway is open to Singapore only and ends on 31 May 2020.
Disclaimer: By providing the above details, you are subscribing to Vanilla Luxury's mailing list. We value your privacy. Your personal information will be kept confidential and will never be sold to third parties. The above information will only be used for Vanilla Luxury's services.