The festive season is upon us and we bet you're going to be hosting or attending a bunch of house parties, pool parties and barbecues. And what's a party without cocktails? The folks at True Heritage Brew have just the thing for you - cocktail premixes with just the right amount of alcohol so you don't have to buy spirits separately or rack your brains wondering how much to mix in. Impress your guests without breaking the bank!
True Heritage Brew celebrates life by celebrating cocktails around the world. The company's maiden and flagship product Singapore Sling® Original Mix was conceived and developed by Mr H. S. Chow for Raffles Hotel Singapore in the 1980s. H. S. Chow then began to research and develop other iconic cocktail mixes. In April 2016, he launched the full range.
Are you a Margarita queen or a Mojito lover? True Heritage Brew offers 7 top international classic cocktails - Mojito, Sex on the Beach, Mai Tai, Long Island Iced Tea, Margarita, Pina Colada, and Singapore Sling - so there's something for everyone. Each bottle comes with a recipe suggesting what fresh juices to mix in.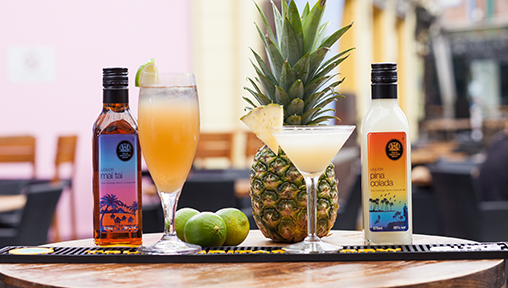 True Heritage Brew is giving away 1 year's supply of cocktails worth SGD$600!
Here are five reasons why you should make your own cocktails:
1. It's Convenient
Simply order from True Heritage Brew online and they'll deliver the drinks to your doorstep or you can pick them up from your nearest Cold Storage. There's no expiry date nor shelf life, so you can keep them as long as you want and simply take them out at your next party. All you have to do is buy fresh mixers and you have yourself a stocked up bar with cocktails of your choice.
2. It's Wallet-Friendly
Let's do a simple calculation. One bottle worth SGD$49 makes you 12 glasses of cocktails; that comes to $4.08 a glass! It's hard to compete with that.
3. Impress Your Guests
These cocktails are suitable for any occasion whether it's Halloween, Christmas, New Year's, a birthday or an anniversary. Maybe, have a hen's night and join your ladies to make cocktails together as a fun activity. It'll be an unforgettable experience.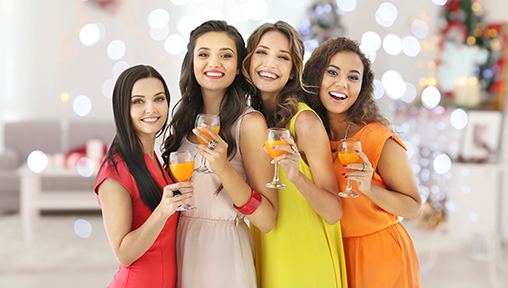 4. Cater To Your Taste
You're the mixologist now and the taste of your drink is in your hands. You want it less sweet or colder, it's up to you; add more of the mixer if you want a less strong cocktail or add less ice if you want a more concentrated version. Maybe even swap one of the fresh ingredients for say, a different flavoured juice and add a twist to your very own customised cocktail!
5. DIY Fun
Even if you're not celebrating any particular occasion, you can have fun making your own Insta-worthy cocktail. Decorate your drink of choice with garnishes that you like whether it's fruits or herbs or using your favourite glasses and colourful straws. Make your cocktails then head down to the beach with friends for a fun day out!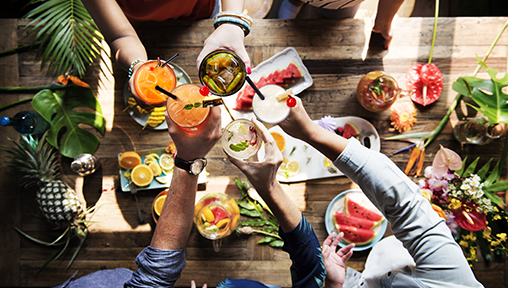 True Heritage Brew is available at all Cold Storage Outlets, Giant Parkway, Giant Suntec, Giant VivoCity, TANGS, Sentosa Merlion, Gardens by the Bay, Singapore Zoo, and Merlion Park Souvenir Shop.
True Heritage Brew is giving away 1 year's supply of cocktails worth SGD$600! To participate in the giveaway, simply follow the instructions below.
2. Share this article on your Facebook timeline (and make sure the post is public)
3. Fill in your details below so we can contact you
Disclaimers:
* 1 year supply means 1 bottle a month for 12 months ($49/bottle x 12 bottles = $588) and delivery charges.
*By providing the above details, you are subscribing to Vanilla Luxury's & True Heritage Brew's mailing list.
*The prize(s) that may be awarded to the eligible winner(s) are not transferable, redeemable for cash or exchangeable for any other prize. Participants must provide valid and accurate contact information. If a winner cannot be contacted or is disqualified for any reason, Vanilla Luxury Pte Ltd reserves the right to determine an alternate winner or not to award any winner's prize, in its sole discretion.