Singapore Cocktail Festival (SGCF) 2020 has been rescheduled to kick-off from 1 November and go on till 31 December 2020. The two-month-long event in Singapore is designed to spur explorations of cocktail bars in Singapore or to be enjoyed at home through virtual sessions with cocktail maestros from around the world.
Vanilla Luxury is giving away 2 Party Packs worth SGD 117 each! To participate, fill in the form at the end.
So what can you expect to experience at this year's Singapore Cocktail Festival?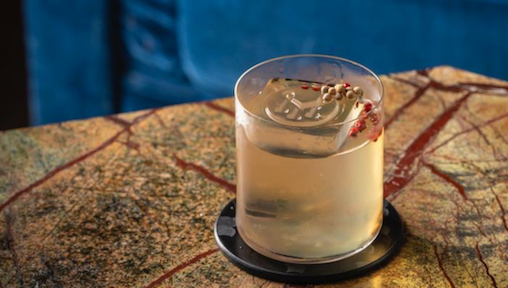 Singapore Cocktail Festival City Takeover (till 30 November 2020)
21 popular cocktail bars in Singapore will each feature a signature cocktail that is inspired by the local neighbourhood they are set in.
Neighbourhoods inspiring these cocktails include Orchard, Bugis, Beach Road, City Hall and Gillman Barracks. The participating bars include 28 HongKong Street, Ah Sam Cold Drink Stall, Anti:dote, Barbary Coast, Bar Stories, Employees Only, Fat Prince, Gibson, Hopscotch, Jekyll & Hyde, Live Twice, Native, No Sleep Club, Nutmeg & Clove, Manhattan, MO Bar, Origin Bar & Grill, Potato Head, Skai Bar, Tess Bar & Kitchen, and The Old Man Singapore.
Mull over a copious amount of spirits-forward concoctions when you visit these leading bars in Singapore. Inspired by the pepper farms, spice gardens and fruit orchards that were grown Orchard Road in the past, Manhattan's Orchard Express comprises Maker's Mark, hazelnut liqueur, and a milk punch consisting of milk, sugar, cinnamon sticks, star anise, grated nutmeg, lemon juice.
Other intriguing cocktails include Burasak Old Fashioned from Ah Sam Cold Drink Stall, which is inspired by the traditional rice staple of the Bugis people, as well as Gibson's 71 Herbs, which pays tribute to the array of traditional Chinese medical shops in Chinatown.
You can enjoy the cocktails at a discounted price of just SGD 18++ each when you register for a free Singapore Cocktail Festival wristband at www.singaporecocktailfestival.com. Patrons without a Festival wristband can savour the cocktails at SGD 25++ each.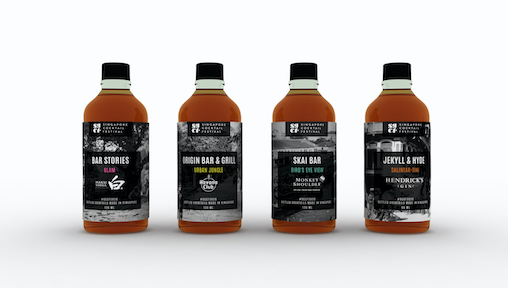 Want to enjoy the cocktails at home for date night or an intimate party with a group of five? As cocktail lovers, you can purchase limited production bottled cocktails from any of your favourite cocktail bars in Singapore from the festival's online store.
With the exception of No Sleep Club and The Old Man Singapore, the same cocktails offered by participating bars of Singapore Cocktail Festival City Takeover will be available via the SGCF online store from 1 November 2020. Each SGCF On Wheels cocktail costs SGD 18 and comes with a complimentary can of Perrier. A delivery fee of SGD 10 applies; free delivery with a minimum purchase of SGD 100.
Just in time for the holiday season, Singapore Cocktail Festival will also partner with Hendrick's Gin to present three Celebration Bottled Cocktails. Created by Charmaine Thio, Regional Brand Ambassador, Hendrick's Gin, South East Asia, you can personalise these bottles for special occasions such as weddings, birthdays or present them as festive corporate gifts. Each 300ml Celebration Bottled Cocktail costs SGD 50 inclusive of delivery but a minimum order of 30 bottles is required.
To enjoy SGD 5 off your purchases, register on the website, select from a list of bottled cocktails and enter the discount code upon check out.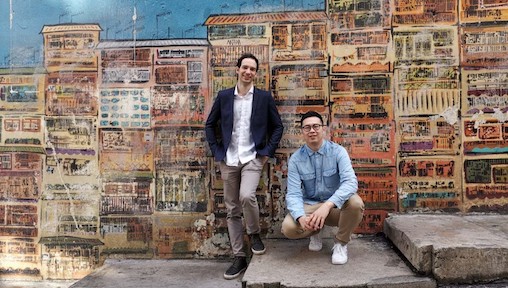 Even with current travel restrictions, you can sip on carefully crafted cocktails from four of the best bars around the world. Guest bartenders from these four participating bars around the world will be conducting online masterclasses. 
The guest bartenders include Andrew Ho and Bastien Ciocca, CoOwners of Hope & Sesame in Guangzhou (No. 36 on Asia's 50 Best Bars 2020); Andrea Gualdi, Creative Director of Maybe Sammy, and Eros Pedone, Lead Bartender of Maybe Sammy in Australia (No. 43 on The World's 50 Best Bars 2019); Grace Tsai, Head Bartender of Indulge Experimental Bistro in Taipei (No. 4 on Asia's 50 Best Bars 2020); and Sebastian De La Cruz and Philip Stefanescu, Co-Founders, and Arron Grendon, Bartender of Tropic City in Bangkok (No. 24 on Asia's 50 Best Bars 2020).
Find the dates of the masterclasses on the website.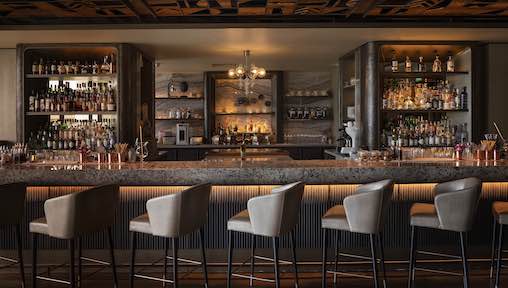 Singapore Cocktail Festival Pisco Nights (1 to 31 December 2020)
Fancy a trip to Peru? Tipplers can still keep their wanderlust alive as some of Singapore's best cocktail bars present Peru's signature spirit through a variety of innovative concoctions available at the various venues.
In collaboration with PROMPERÚ, the export and tourism agency for Peru, participating bars include Ah Sam Cold Drink Stall, Anti:dote, Barbary Coast, Bar Stories, Fat Prince, Gibson, Hopscotch, Jekyll & Hyde, Live Twice, Manhattan, MO Bar, and Skai Bar.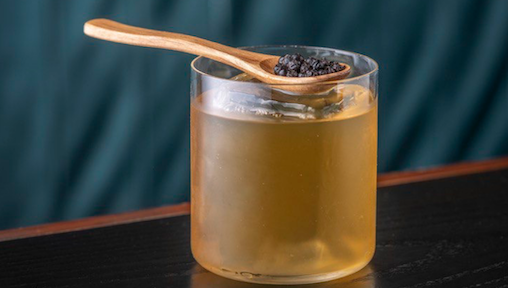 For the latest updates on the event, check out their website and social media platforms.
Website: www.singaporecocktailfestival.com
Instagram: @SgCocktailFest
Facebook: www.facebook.com/sgcocktailfest
Giveaway: Win a Singapore Cocktail Festival 2020 Party Pack Worth $117
The Party Pack includes:
1 x Limited Edition Bottle by Overseas Bar
4 x SGCF Signature Bottle Cocktail By SG Bars
5 x SGCF Wristbands entitling you to visit participating bars to enjoy SGCF Signature Cocktails at SGD 18.
Like Vanilla Luxury's Facebook Page 
Like and share this story on Facebook  
Leave us with your contact details below:
*Giveaway open to Singapore only. Ends on 12 Nov 2020.
Disclaimer:
    By providing the above details, you are subscribing to Vanilla Luxury's mailing list.

    We value your privacy. Your personal information will be kept confidential and will never be sold to third parties. The above information will only be used for Vanilla Luxury's services.