Cultivated in the Kyushu region of Japan, the Japanese White Turmeric and Japanese Spring Turmeric plants were known simply as healing botanicals. Farmers, within their small communities, love their turmeric tea and enjoyed incredible abilities of physical strength and mind even in old age but wondered if there was more to the plant.
Realising the secret could lie in its broad, glossy leaves, often simply discarded as waste, a Farmer sought help from Professor Komai, the Head of Agriculture at Kindai University.
After 15 years of extensive research, the Japanese White Turmeric root and leaves extract and Japanese Spring Turmeric leaves extract proved to be marveling skin boosters.
Having access to the best facilities and ingredients in Japan, Shinji Yamasaki launched RE:ERTH with these key active ingredients in hopes of providing long lasting results with the restorative powers of nature.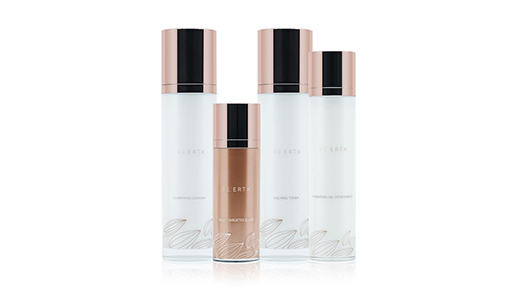 We are giving away a Starter Kit worth $325 comprising of the full-sized Clarifying Cleanser, Calming Toner, Multi-Targeted Elixir and Hydrating Gel Moisturizer. Stand a chance to win by entering the contest through the form at the end of the article.
We spent the week trying out RE:ERTH's skincare and here's our verdict:
This fragrant smelling 2-in-1 cleanser that is able to cleanse away light makeup, sebum and debris from the skin without leaving it feeling dry. The key active ingredients in this product are the CocoBetaine and AG8 which is derived from coconuts and helps maintain our skin's natural pH level while cleansing it.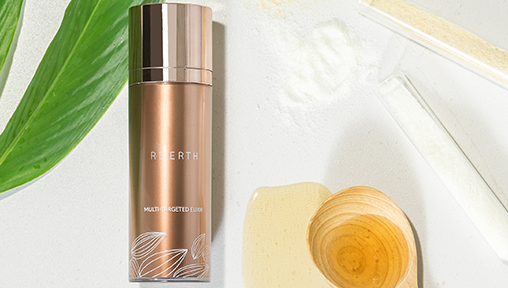 A must try, this serum absorbs quickly into the skin thanks to the patented Lipodisq® delivery system. The concentrate of Japanese White Turmeric Leaf and Root extract and Japanese Spring Turmeric Leaf extract, together with a high level of APPS, a unique, stabilised form of Vitamin C, left my skin feeling firmer and looking radiant in three days!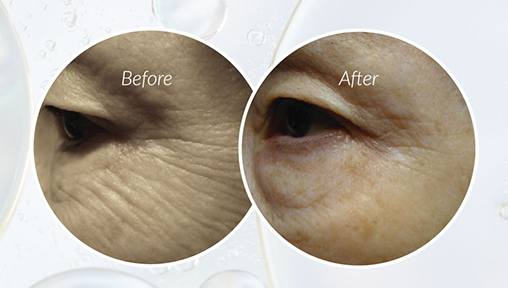 This lightweight crème sinks in quickly, delivering smoother, firmer and brighter eye contours thanks to Water-Soluble Vitamin A, Colostrum, and Eyeseryl®, which aids to re-align collagen fibres, increases blood circulation and decreases fluid retention. Here's a before-and-after photo taken of a 70 year old lady within two months of daily application.
This oil free, lightweight moisturiser leaves no greasy or sticky residue while hydrating the skin which is perfect for Singapore's weather. It's antibacterial formula prevents new impurities from congesting the pores. It contains Colostrum, Glycoproteins and Turmeric Root Extract.
RE:ERTH is having a storewide 20% off sale for GSS, and with any purchase, their Cleanser and Toner will be available at 40% off!
Disclaimer:
    By providing the above details, you are subscribing to Vanilla Luxury's mailing list.
    We value your privacy. Your personal information will be kept confidential and will never be sold to third parties. The above information will only be used for Vanilla Luxury's services.