The inaugural Fullerton Concours d'Elegance is a three-day celebration from 29 June to 1 July 2018 with a showcase of more than 90 vintage and classic cars, as well as supercars from around the world. The Fullerton Concours d'Elegance represents the pinnacle in automotive heritage and excellence, celebrating the best in collector and car design.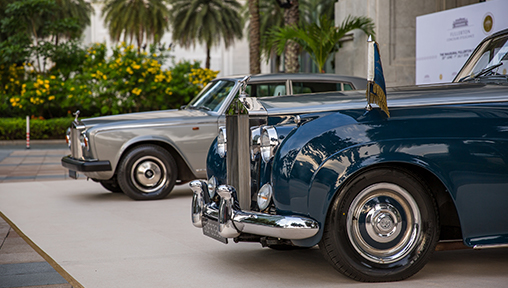 The preeminent Concours d'Elegance (competition of elegance) showcases some of the finest examples of pre-war and post-war collector cars in terms of history, craftsmanship, power and technology. Restored vintage cars from the 1920s, antique cars from the 1930s, classic cars from the 1970s, and modern marvels will be prominently displayed along the picturesque waterfront at Clifford Square and Clifford Pier, in the iconic Fullerton Hotel Singapore and at Fullerton Square.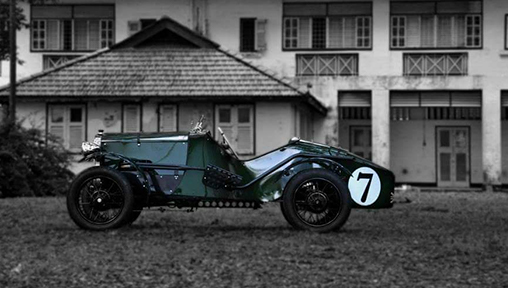 Highlights include the classic 1934 Austin Seven Ulster Special, which boasts an aluminium body with no doors, a 1961 Rolls-Royce Silver Cloud II from the hotel's recently restored Rolls-Royce fleet, and the legendary Lamborghini Miura previously owned by Don Miura himself.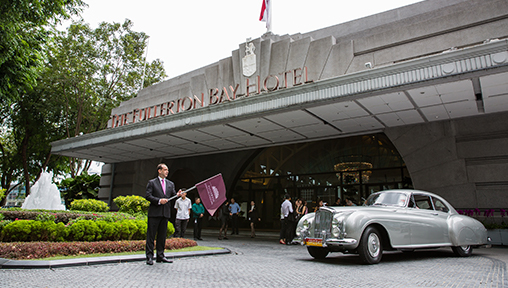 Visitors will be the first in the region to see the 2018 Rolls-Royce Dawn Black Badge and 2018 Ferrari Portofino. For the first time in Singapore, visitors can also view the largest display of cars owned by His Majesty Sultan Ibrahim Ibni Almarhum Sultan Iskandar, Sultan and Sovereign Ruler of the State and Territory of Johor Darul Ta'zim.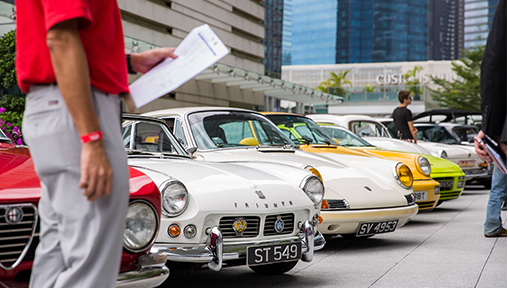 Renowned vintage car enthusiast and President of the Malaysia and Singapore Vintage Car Register (MSVCR) Dr Ivor Thevathasan of Singapore will serve as Chief Concours Judge for the Fullerton Concours d'Elegance. Other Concours judges include Alain Li, Regional Chief Executive of Richemont Asia Pacific. A team of Honorary judges, including Larissa Tan, CEO of home-grown Vanda Electrics and Oliviero Bottinelli, former Managing Director of Audemars Piguet, Asia-Pacific, have also been invited to judge the cars.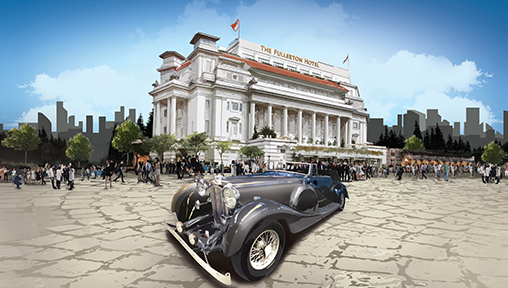 Amongst many privileges, Gold Passes give you access to the Gold Pass VIP Lounge at The Fullerton Hotel Post Bar where you can enjoy free-flowing beer, wine, soft drinks, canapes and 2 complimentary Fullerton Concours cocktails.
Disclaimer:
    By providing the above details, you are subscribing to Vanilla Luxury's mailing list.
    We value your privacy. Your personal information will be kept confidential and will never be sold to third parties. The above information will only be used for Vanilla Luxury's services.