Craving for the authentic local heritage experience? What better way than staying in the iconic shophouses of Singapore!
Fang Low, Founder of Figment, wants to bring back shophouse living. Having grown up in a Chinese-baroque shophouse in Tanjong Pagar, he enthralled in the experience of living in a neighbourhood full of kampong spirit. Playing badminton in the carpark, reading books at the independent bookstore at the corner of the block, and enjoying local culinary delights at the kopitiam - a lifestyle that was common before the 90s. Fang feels that much of that kampong spirit was lost in Singapore's aggressive journey towards economic development.
Nowadays, shophouses are viewed as commercial properties for offices or retail shops instead of for shophouse living even though the word 'house' makes up part of 'shophouse'! Establishing Figment is Fang's way of bringing back shophouse living by offering boutique shophouses for rent in Singapore. With the help of local design studio, Ministry of Design, he started by redecorating his childhood shophouse into a boutique home for coliving. He hasn't looked back since then.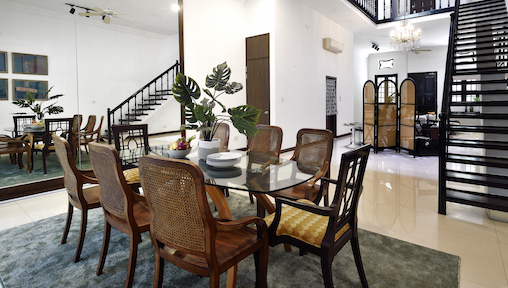 What Is So Special About Shophouse Living?
Each morning, you get the opportunity to savour the sights and sounds of a wonderful heritage district and explore the neighbourhood you live in. Shophouses are often overlooked because of their lack of amenities relative to condominiums, but the community has access to the neighbourhood kopitiam, for example, which you can visit instead of ordering food off apps.
Shophouse coliving is an amazing way to live and experience a precious part of Singapore's heritage every day. No two shophouses are alike and each one is unique, embodying the character of the neighbourhood. The eclectic combination of Islamic rain eaves, Peranakan tiles, and Corinthian pillars speaks directly to our Singaporean culture; totally different from living in a cookie-cutter condo.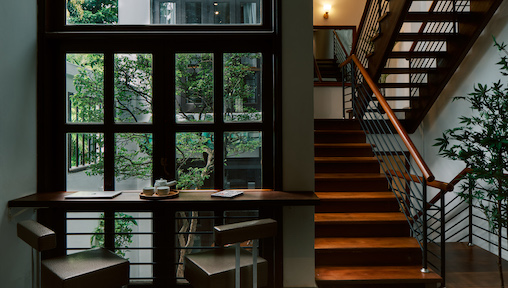 The Figment Shophouse Coliving Experience
Wondering who you will share your coliving space with? Just like Singapore's melting pot of cultures, Figment attracts a cosmopolitan community of entrepreneurs, creative spirits, and design geeks; a group that appreciates Figment's partnerships with local craftspeople and designers, and would like to join them in playing a part in supporting the local arts, culture and heritage scene. Here's your chance to build special experiences and memories.
Figment prides itself on its curated portfolio of shophouses. With each shophouse comes its unique storied history and soul. Fang is trying to revive the kampong spirit within these neighbourhoods.
Let's take a look at two of Figment's properties situated in Emerald Hill.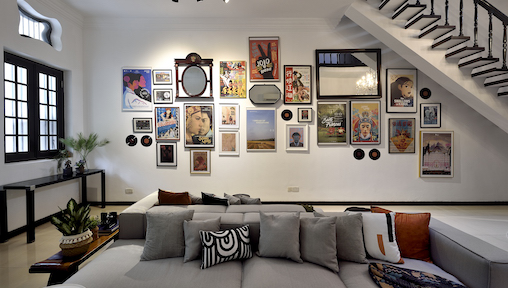 Sited in the famed Emerald Hill neighbourhood, this shophouse takes its name after the old Palladium Theatre of the early 1900s. The theatre, which stood where Orchard Gateway presently stands, screened both Chinese and Western films and was a favourite haunt among residents back in the day.
The retro spirit is further imbued with the studios named after other notable bygone cinema establishments such as Roxy Cinema in East Coast Road and Odeon Theatre in North Bridge Road.
In this house, entertainment and play are just as natural as living and working. From the statement chandelier and massive sofas to the hammocks in the indoor courtyard, the communal living space on the first floor presents endless opportunities for mingling and merrymaking.
Upstairs, studios are furnished with plush contemporary pieces but jazzed up with luxe accents that were emblematic of the 1920s Art Deco style.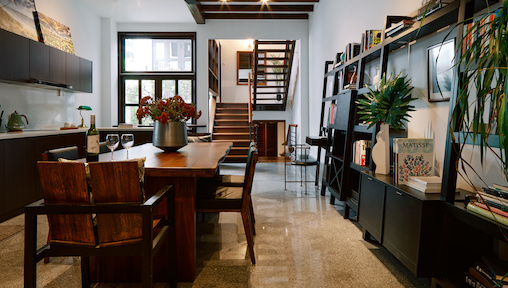 Designed in 1916, this terrace shophouse was once owned by an investment banker. Inspired by this, Figment has created Library House, combining a cosy work and study area, fully-furnished studios, restful views, and lots of books.
The common living area is fitted with cosy armchairs and side tables, perfect for meetings, phone calls, or just a quiet read. Shelves of books on photography, art, and travel are available for Figment members' perusal, courtesy of the owner.
The long dining table can also be turned into a workspace, with a printer and fridge nearby. An additional bar table facing the bonsai tree is also available for those who prefer smaller nooks.
With ensuite bathrooms and a kitchenette in every room, you can also choose to stick around your own private space. The Centrepoint is a 5-minute walk away if you want to head outside.
This corner house and those from 64 to 72 Emerald Hill were designed by Johannes Bartholomew (Birch) Westerhout for Puey Soo Keng. Renovation works done from 1991 to 1992 included the addition of a new rear extension, which earned the Good Effort Award in 1994, the precursor of today's esteemed Architectural Heritage Awards.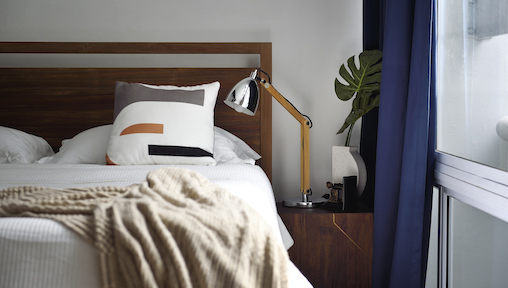 Stand a chance to win a staycation of 3 days 2 nights at the contemporary Palladium House on Emerald Hill, Singapore!
To find out more about the giveaway, visit https://www.figment.live/staycation-giveaway/.
To participate in the giveaway, follow the instructions below:
Like and share this story on Facebook  
Leave us with your details below:
The giveaway is open to adults above 21 years residing in Singapore only. Ends on 7 April 2021, 23:59 hrs. Winners will be announced on 8 April 2021.
Terms and conditions apply
Disclaimer:
    By providing the above details, you are subscribing to Vanilla Luxury's mailing list.
    We value your privacy. Your personal information will be kept confidential and will never be sold to third parties. The above information will only be used for Vanilla Luxury's services.