Singapore's first food truck, The Travelling C.O.W has launched its very own C.O.WABUNGA Beef Tray! A glorious all-beef feast like no other, where a variety of five premium beef cuts from around the world paired with four homemade dry rubs are hand-delivered to your doorstep, making it a meat lover's dream come true.
Lovers of all things meaty can indulge in the C.O.WABUNGA Beef Tray by The Travelling C.O.W at S$168 which comes complete with an online Beef Journal of information about the beef, its origins, the brand's proprietary homemade rubs and a customised cooking guide for each steak.
Vanilla Luxury readers stand a chance to win the C.O.WABUNGA Beef Tray by The Travelling C.O.W worth S$168. Simply follow the instruction to participate in the giveaway at the end of this article.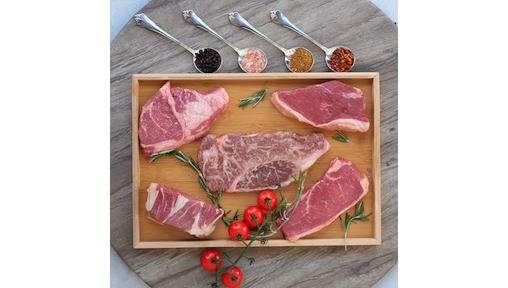 The five prized steaks in the C.O.WABUNGA Beef Tray by The Travelling C.O.W are presented on a wooden tray, chilled and vacuumed packed – ready to be marinated and devoured!
Here are the five types of steak you can find in the try: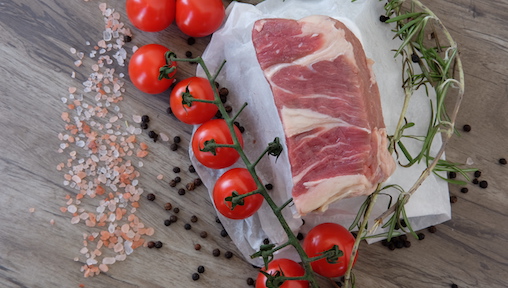 Irish Dry Aged Ribeye Steak
As one of Ireland's prime exports, Irish cattle are mainly grass-fed and pasture-raised on one of the best pasture lands in the world. Specially sourced from John Stone butchery in Longford, Ireland – known among chefs as the supplier of the finest Dry Aged Beef, this artisanal cut of dry-aged ribeye – matured on the bone – has a highly distinctive rich flavour, buttery texture and succulence. This steak is hardly found in Singapore and is best flavoured with the  Homemade Light Spice Smoked Paprika & Herb Rub.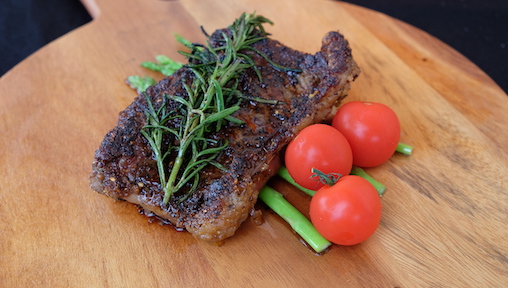 Argentinian Sirloin Steak
A key component to traditional Argentine cuisine is its world-class beef. This cut is a prized steak of Frigorifico Rioplatense, one of the leading farms in Argentina that selects only the best Argentine British cattle. With its lean meat and rim of fat that adds flavour when cooked, this cut is perfect for the grill or barbecue. Widely known for being incomparably tender and richly flavoured, this steak is best enhanced with a bright Chimichurri Rub that packs a herbaceous flavour, while red pepper flakes add a hint of spice.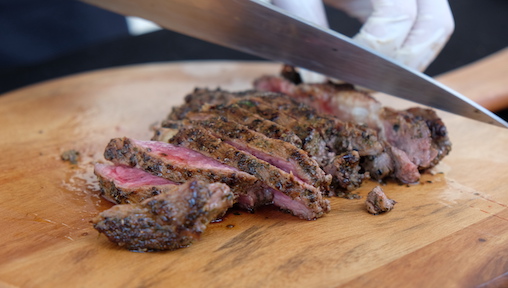 U.S. Prime Angus Ribeye Steak
Known for producing the best quality Black Angus beef available, 1855's cattle are sourced from grain-rich areas of the Northern plains and are only harvested at optimum maturity for maximum tenderness. A product of dedicated family ranchers,  this USDA Prime certified steak bares natural marbling, an unprecedented level of consistency and makes for the most flavourful and juicy beef. To bring out the natural flavours of the cut, a special homemade TTC Ranch Rub consisting of fragrant seasoning is recommended as a marinade.
Japanese A3 Wagyu Sirloin Steak
The most sought-after cut when it comes to a wagyu steak – with its full marbling and thin outer layer of fat around the edge, the Japanese A3 Wagyu Sirloin will never fail to yield succulent meat, with umami and rich mouthfeel. Blessed with abundant sunshine and natural surroundings of a warm tropical island, Kagoshima Black cattle produces the highest quantity of beef that comes out of Japan – full-bodied flavour with well-balanced fat marbling throughout the muscle fibres. The best way to savour this delectable steak is to slice it into smaller pieces, sear on both sides with extra virgin olive oil; let the heat soften the marbling without overcooking it, then lightly season with a sprinkling of salt and pepper.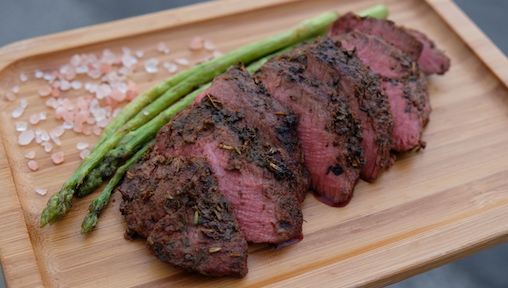 Australian Tenderloin Steak
Blessed with pristine pastures and one of the most unpolluted  environments, Australia produces one of the highest quality beef in the world. From the heart of  Victoria's pristine Great South Coast region, Midfield Farm's beef is renowned for its superior quality  and impeccable taste. This tenderloin steak is a lean cut that is perfect for grilling, especially when  marinated with the homemade C.O.WABUNGA Rub.
Those looking to level-up their meal can also choose from five tantalising sides ranging from S$8 to S$15. They include Signature Cold Capellini (S$15) – cold capellini tossed in a TTC's secret truffle citrus dressing topped with tobiko and shiitake mushrooms; Pink Salt Oven Roasted Garden Roots (S$10) – Chef's selection of root vegetables slow roasted and drizzled with Himalayan pink salt and truffle oil; Garden Greens in Homemade Italian Dressing (S$15); and Iceberg Wedge Salad with Mentaiko Sauce (S$12).
Order online or visit C.O.WABUNGA's Instagram and The Travelling C.O.W's Facebook for more information.
*Giveaway ends on 10 December 2020. Open to Singapore only.
Disclaimer:
    By providing the above details, you are subscribing to Vanilla Luxury's mailing list.
    We value your privacy. Your personal information will be kept confidential and will never be sold to third parties. The above information will only be used for Vanilla Luxury's services.